Google rules when it comes to the world of search engines but its personalized experience can give your personal data away and expose you to being monitored by the huge Tech company on the net. Several site users always feel frustrated by several tailored content and advertisements that target them and immediately look for alternatives.To help you with that search, check out our list of 10 Best Google Alternatives To Use In 2019:
1. Bing
The 2nd most popular search engine in the world is Microsoft's Bing. It also commands a lot of fans even if they are not as much as Google. Search results on Bing are from Yahoo!Search and its homepage has a lovely background that shows you amazing photos of animals, places, sports, people and so on. Like Google, Bing also features advertisements and abilities like conversion, translation, spell check, sports score, flight monitoring and so on. This search engine has applications for Android and iOS.
2. DuckDuckGo
If you crave for online privacy, then this app can replace Google for you. It is well known for the user privacy it provides. The site does not monitor you or your online activities, meaning no advertisement will be on your case. It has a decent UI and your search results are brought from Yahoo, Yandex and so on. The DuckDuckGo's extension can even be added to your browser to ensure that your activities are not public. It possesses a tool named "bangs." which lets users search directly on other websites like Amazon, Wikipedia, or Youtube by simply beginning their query with an exclamation mark!
3. Yahoo
Yahoo is older than Google and people still use Yahoo! Search for their daily questions. It is not as effective as Google or Bing but it does a good job too. It does not just provide search results, it offers a lot more. The web portal functions as a news aggregator, an email service, online shopping centre, games centre, travel directory e.t.c. Yahoo aids about thirty-eight languages and it is the default search engine web browsers like Mozilla Firefox.
4. Qwant
This search engine concentrates on privacy too. It operates in France. The site disclosed years back that they do not record your searches or make use of your personal data to ensure you are targetted with advertisements. Qwant's features are similar to DuckDuckGo.
One of these features is named "Qwick Search Shortcuts" which functions like "Bangs." Its UI is sleek and it will show you trending topics and news stories on its homepage in an enticing manner.
5. Swisscows
Formerly referred to as Hulbee, it is also a decent search engine. It focuses on privacy like some of the options above. It is well known among mums and dads who crave for child-appropriate search results for their children. Its built-in filter for porn and violent content is admired. It does not store any of your data, IP addresses, search queries too, which makes it useful if you are fed up of Google. The amazing part is that its servers are in Switzerland, a country with intense privacy laws.
6. Search Encrypt
This is a metasearch engine that sees privacy as a priority. It makes sure your online activities are protected. The site claims that it does not monitor any information about you and it utilizes local encryption to see to it that your searches are safe. The search results are gotten from its several search partners.
This alternative attracts more than 23 million visitors on a daily basis. One unique feature is that your browsing history will expire and be gotten rid of automatically, every 15 minutes of inactivity. So you do not need to bother if an intruder gets hold of your PC.
7. Startpage
Ixquick used to be a standalone search engine, apart from Google, that will show you its own results. It creates another search engine StartPage to add search results from Google with no tracking. 10 years ago, they were merged and now they function under "StartPage." After showing you your search results, it provides proxy service to enable you to browse websites securely and without revealing your identity. To enhance cookie-free internet, it possesses a custom URL generator which gets rid of having to set a cookie.
8. SearX
Still, on the topic of best Google alternatives, Searx is yet another metasearch engine that had to be on this list. With the purpose of ensuring the web is more free and decentralized, this site will not use your data or provide biased results from various sources. It gets your search results from several sources like Google, Yahoo, DuckDuckGo, Wikipedia and so on.
Your metasearch engine can also be personalized to your taste. Fans of Torrent will appreciate SearX since it assists you to locate magnet links to precise files when you search with it.
9. Yandex
Very well known in Russia with about 55-65% of share in the search market in the nation. Europeans use it as well and it is one of the most respected search engines across the globe. Yandex is a huge Google competition because it offers identical services like mobile apps, browser, map, translator, analytics, cloud storage plus mailing service. It has a pleasant look and the search results are smooth for your view.
10. Gibiru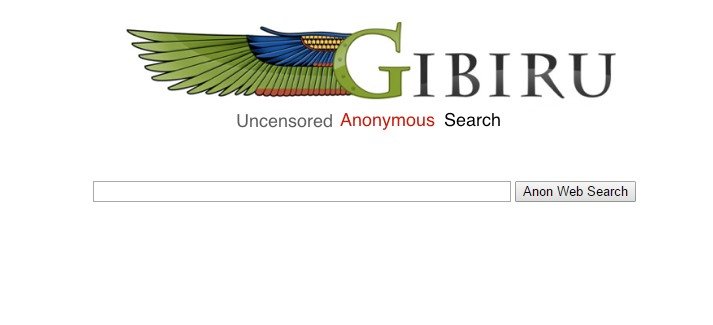 This alternative search engine takes care of not just privacy issues, but censorship too. Gibiru has always offered free and uncensored anonymous search results for a decade now. Gibiru also says it does not store your search query on its servers and your records get deleted seconds after you search for anything.
There you have it – a comprehensive list of best Google alternatives to use. If you have other recommendations, feel free to drop them in the comment section below.