From cell phone to smartphone, the evolution of connection will never stop for a very long time. And one thing that stays the same is our dependence on pocket-sized tech. As the world keeps changing, so has our interaction with our phones. If you're not aware, a stylus gives you more control over phone navigation, and you are guaranteed better accuracy with drawing, writing, and gaming. If you like how that sounds, see 5 Best SmartPhones With Styluses:
1. Samsung Galaxy Note 20 Ultra 5G:
With its trademark squared corners and big 6.9-inch AMOLED display sporting a 120Hz display, the Samsung Galaxy Note 20 Ultra is definitely a stylus playground. The S-Pen is mainly designed to work with the Note 20 Ultra without difficult pairing and the built-in technology ensures the stylus and phone connected up to 30 feet.
2. Samsung Galaxy Note 20 5G: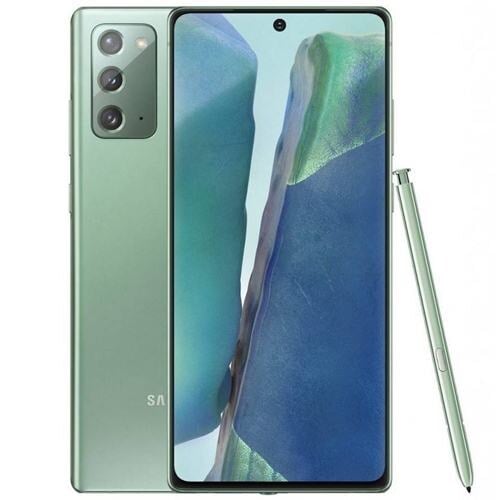 You'll have access to smaller screen (6.7 compared to Ultra's 6.9), and you are guaranteed the benefits of the included S-Pen and a responsive design in a more lightweight device. Sadly, you will not get the 120Hz refresh rate of the Note 20 Ultra.
Must Read: 5 Best Foldable Phones To Buy
If the S-Pen is all you like, be aware that it is not a scaled-back stylus on the Note 20. It provides the same brilliant features like air commands, write to text with pinpoint precision e.t.c.
3. Moto G Stylus 4G:
Be aware that this device comes with a generous 6.8-inch 1080p HD+ screen and a thin bezel for more screen space. This is especially useful when you are taking notes, retouching photos, or playing games.
Getting the built-in stylus out from its hiding place used to be hard, but the updated Moto G Stylus has an easy-release stylus with a textured grip. The stylus tip is actually more rounded with this one, but it remains accurate.
4. Samsung Galaxy Note 10+ 4G:
Still on the topic of best smartphones with styluses. This device has the same screen size as the less costly Moto G Stylus and LG Stylo 6 phones (6.8 inches), however, the display specs on the Note 10+ are super captivating.
Must Read: 5 Best Visible Cell Phones
The S-Pen on the Note 10+ comes with identical functionality, but unlocks more available features on the Note 20 and Note 20 Ultra. The truth is that the responsiveness is not so fast, but you'll hardly notice.
5. Samsung Galaxy S21 Ultra 5G:
This one doesn't come with an integrated stylus, but it had to make this list because it is super futuristic. This device was designed to work with the celebrated S-Pen. S21 Ultra + S-Pen and the combination is glorious.
Must Read: 5 Best Chinese Phones For Under $500
This refresh rate works superbly for navigating this phone with the S-Pen. No lag means your stylus strokes are seen immediately across the generous 6.8-inch curved edge screen.
In this article, we explore a comprehensive list of 5 of the best smartphones with styluses. If you have any personal favorite or other recommendations, feel free to drop them in the comment section below.
More Information On Phone:
A mobile phone (also known as a hand phone, cell phone, or cellular telephone) is a small portable radio telephone.
The mobile phone can be used to communicate over long distances without wires. It works by communicating with a nearby base station (also called a "cell site") which connects it to the main phone network.
When moving, if the mobile phone gets too far away from the cell it is connected to, that cell sends a message to another cell to tell the new cell to take over the call.
This is called a "hand off," and the call continues with the new cell the phone is connected to. The hand-off is done so well and carefully that the user will usually never even know that the call was transferred to another cell.
As mobile phones became more popular, they began to cost less money, and more people could afford them. Monthly plans became available for rates as low as US$30 or US$40 a month.
Cell phones have become so cheap to own that they have mostly replaced pay phones and phone booths except for urban areas with many people.
Most smartphones run a common mobile operating system. This allows developers to make mobile apps that work on many different phones without needing to change the code.
Examples of smartphones include Apple's iPhone (which uses iOS software) and Samsung's Galaxy series, one of many phones that use the Android platform made by Google.
Get the most important happenings in your inbox weekly