For high profit, all businessmen and women must provide information about their products or services to so many potential buyers. This will cost you some good cash and efforts, but sometimes, you can find ways to go about it without huge payment. Classified sites in Nigeria can help with that. They give you the platform to advertise on the net for free. This is a great means of advertisement that is quite different from the ones we are used to. I'm referring to the TVs, radio, print options e.t.c of this world.The more website you engage, the better for your products, but we'll advice you begin with the ones that are most effective. To help with that, read our article on Advertising Platforms in Nigeria (Free Classified Ads Websites):
1. Jiji.ng
This is a fast growing platform for ads. It has even been tipped to overtake its competitors in the coming years. Several people choose Jiji because its portal is massively simple to use. Excessive time and effort is not the norm for understanding on how to place an ad, or locate the appropriate product. There is a high level of convenience when you use this website for all ad-related purposes.
2. OLX Nigeria
This is one of the most popular buying and selling websites in Nigeria. It is reportedly the site with the highest amount of classifieds in the country. With its very high amount of users, falling into the hands of dupes is high as well, however, OLX warns you to make sure products are checked thoroughly before making payment. You are always advised to be careful and smart in your dealing with potential sellers. Products such as electronics,fashion items, furniture, household goods, cars and bikes are found on this website.
3. Checki.com
This is a reliable and safe online marketplace for your products. They focus on cars but do not sell directly, instead they provide an effective advertising medium for users to buy and sell their automobiles, van, bikes, trucks and their kinds of vehicles.
All the necessary safety precautions are taken to make sure a platform is a safe place for you so you need not worry about falling into the hands of fraudsters.
4. Ady.ng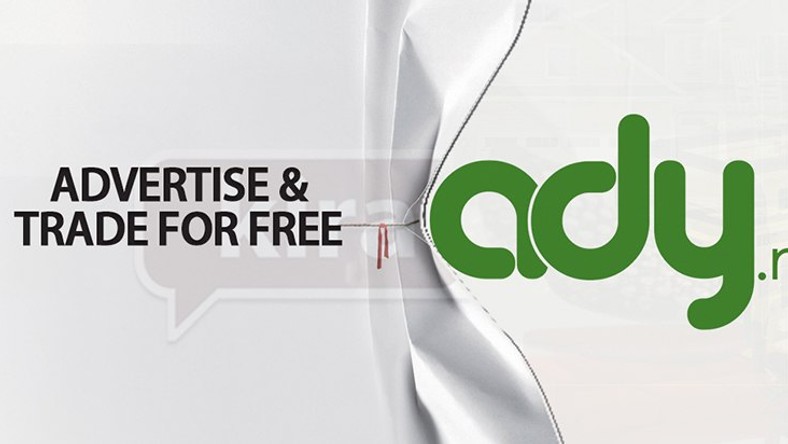 It provides you with an online shop with lots of categories. Categories like cars, homes, PCs ad many more. There is a variety of amazing items from users located all over the country looking for buyers or renters of used or new items at prices you can negotiate. With a wide range of options, you are even able to compare items that are alike from different sellers.
5. Adverture.net
This is a free posting ads website that lets you post their services offered, jobs classifieds, events and any other posts that would aid you to spread what you'll like to announce. For job seekers, this website is able to help in your search.
Adverture brings Nigerians together with local angels that they can trust to ensure their errands and daily tasks are carried out in the right manner. Their taskers provide cleaning, handyman, delivery, and several other services.
6. Privateproperty.com.ng
Are you looking to purchase, sell or engage in the lease? They connect you to people and properties so you can get the latest listings and secure the aptest deals in your market. They help to make your search for your next property an amazing experience.
As regards a new home, they work hard to ensure the search is an effortless and effective one. With several buyers and sellers or renters on this website, it is a great oprion to list your property, whether as an agent or private seller.
7. Gidimarket.com
This website is one of the best classifieds site in Nigeria and Africa. It began operations in 2012 and it was launched by Niyi Yusuf. This website is now one of the biggest classified ads platforms for buyers and sellers in several countries. It is simply a market place for buying and selling online, while also getting the opportunity to place an ad.
8. Tradestable.com
Just like OLX, this website is one of the leading ones in Nigeria. You get to select what you wish to purchase or sell your own product. With convenient search tools and categories, users will appreciate a site like this.
9. Mobofree Nigeria
It has been here for a while now. There are several old and new users. The required information on the various products is placed according to their categories. You just have to take time out to find the appropriate goods or make an offer to buyers who can buy it off you.
10. Jobzilla
This is an online job search website that is great with the latest job vacancies and other business opportunities. Sometimes, they even go as far as detecting scammers of job seekers as they believe those looking for employment do not deserve to be duped. They also provide Nigerians with tips on how to get better at their several careers.
Their simple mission is to destroy unemployment in the country and truly, they've done their bit in making that happen to an extent. It is also a reliable classified ads website.
If you desire to place quality Ads and getting postive returns, the list of advertising platforms in Nigeria, featured in this article is going to come in handy. Advertising platforms featured here are top-notch. You are assured of postive results, with each placed Ad.