The second-largest telecom provider in India, Bharti Airtel, has launched 5G service at the Pune airport. With this launch, Airtel's 5G networks have now been established in 11 cities.
Pune Lohegaon Airport will be the first airport in Maharashtra to take advantage of Bharti Airtel's blazing-fast 5G services thanks to the announcement of Airtel 5G Plus. Customers traveling in and out of the airport will have access to this 5G service. When using their mobile devices at the boarding gates, lounges, immigration booths, baggage claim belts, security checkpoints, parking lots, etc., Airtel customers may experience lightning-fast internet speeds.
Must Read: iStore Launches the iPhone 14 Series in Nigeria
Customers of Airtel who have 5G phones will be able to utilize the fast Airtel 5G Plus service with their current data plans. Customers don't need to switch SIM cards because the current Airtel 4G SIM supports 5G.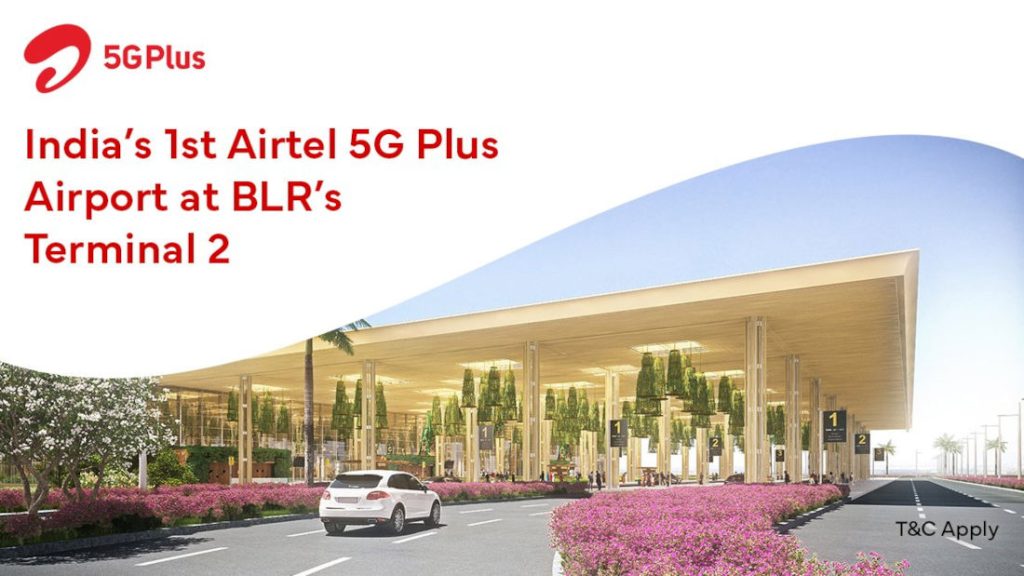 There are currently 11 cities where Airtel's 5G services are offered: Nagpur, Siliguri, Bengaluru, Panipat, Delhi, Mumbai, Chennai, and Hyderabad.
When 5G Plus was first introduced by Airtel, it was only initially available in 8 cities: Delhi, Mumbai, Chennai, Bengaluru, Hyderabad, Siliguri, Nagpur, and Varanasi. With time, Panipat and Gurugram were added to the service. Additionally, the telecom service provider has pledged to implement the fifth-generation technology standard in all of metropolitan India by 2023.
Must Read: Amazon Web Services Opens Office in Lagos
It should be noted that the aforementioned cities are witnessing the rollout in stages as the company continues to build its network. Customers will be able to utilize 5G wherever it is accessible on their existing 4G plans until the rollout is broader. Airtel's goal is to provide "20 to 30 times faster speeds than today, combined with superb voice experience and super-fast call connect."
According to George Mathen, Chief Executive Officer, Maharashtra and Goa, Bharti Airtel, "I am happy to announce the beginning of a new chapter in Maharashtra as Pune International Airport becomes the first airport in the state to receive the Airtel 5G Plus services." Customers can now enjoy speedy access to high-definition video streaming, gaming, multiple chatting, immediate photo uploading, and more while at the terminal. I'd like to thank the authorities for all of their help in making this initiative a reality."