Man's best friend will always have to travel with a man. But it can be difficult when you begin the process if you are dealing with the wrong airline. To help you get the best comfort for your pet which in turn leads to rest of mind for you, there are a couple things to consider which include what you feed your pet, also the airline you decide to use is another factor. Check out our list of 10 Best Airlines For Traveling With Dogs.
1. Hawaiian Airlines
This airline has strict policies that must be adhered to. These policies bans dogs as checked cargo on inter-island flights for all sorts of travels from Honolulu to New York JFK. But inter-island travelers are allowed to come with their animals if they will pay $35 and if the pet fits in the approved carrier — with dimensions 16 inches x 10 inches x 9.5 inches, weighing below 25 pounds. If you intend to take an animal on a flight beyond Hawaii, you are charged $175. Because of how fragile the island state's landscape is, the animals in question will face quarantine if the adequate steps are yet to be adhered to. Animals heading out to the state will experience no limitations as well.
2. Spirit Airlines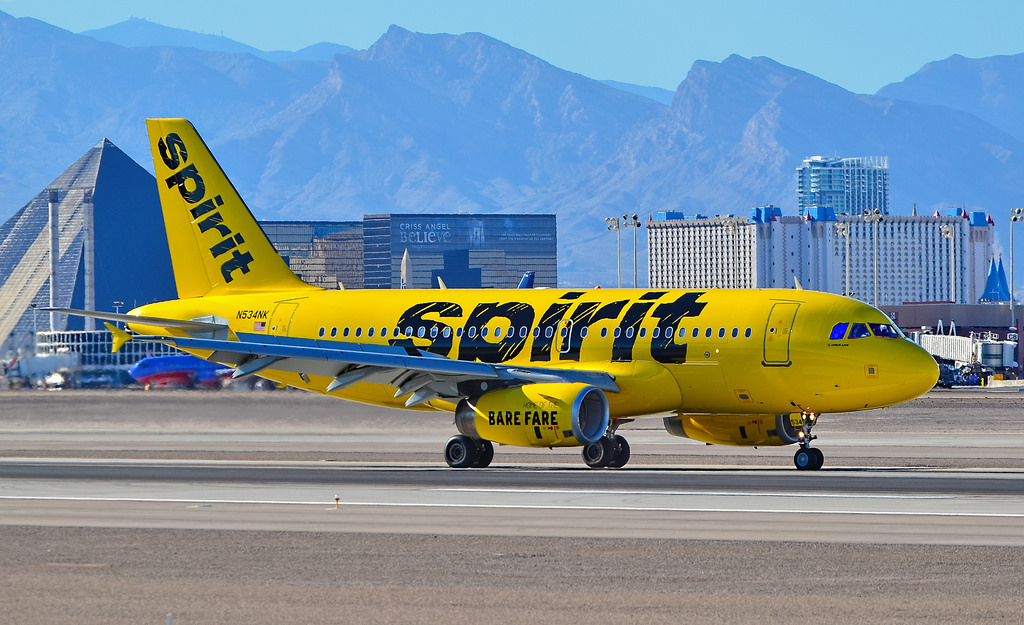 This airline will only let pets in on domestic flights if they have lived for more than 2 months. The airline will also allow the pet to travel only in the cabin and not as cargo. You can decide to pay above what your ticket is going for if you want special treatment. Your bill is $110 for one pet. The pet carrier should not be wider than 18 inches x 14 inches x 9 inches plus the pet must not be bulkier than 40 pounds. The size and weight permission from this airline is seen as one of the most convenient for customers.
3. Frontier Airlines
This airline lets in pets on domestic and foreign flights to and from the Dominican Republic and Mexico. The animals do not get checked as cargo, and they are restricted to just the cabin. You will have to pay $75 for one segment, and the carriers must not be wider than 18 inches x 14 inches x 8 inches.
4. Allegiant Airlines
Passengers are allowed to travel with their pets for a $100 bill. Pets will not be allowed in the cargo here as well. The cabin will be their home during the journey and the carrier should not exceed 19 inches x 16 inches x 9 inches. No weight or age restrictions here though. This is also the only US airline that lets teenagers get on the plane with a pet.
5. JetBlue
This carrier lets in pets on several of its flights but not all flights. Pets will stay in the cabin and not the cargo and the dimension of the carrier should not be more than 17 inches x 12.5 inches x 8.5 inches plus not heavier than 20 pounds.
You get to pay $125 for one pet and you are also allowed to book your animal online instead of reaching out to customer care reps on the phone. Passengers even get to earn bonus frequent flier miles when they travel with an animal.
6. Alaska Airlines
Is your pet older than 2 months? Then it can travel as cargo or in the cabin if you can pay $100. The pet carrier should not be more than 17 inches x 11 inches x 7.5 inches if it is hard-shelled and 17 inches x 11 inches x 9.5 inches is it is soft-sided.
7. United Airlines
Even if reports had it that this airline had the most pet deaths 2 years ago, their policies are still limiting. It will only accommodate pets on specific routes. The pet is allowed into the cargo or cabin as long as a bill of $125 is settled.
Hard-sided containers must not be wider than 17.5 inches x 12 inches and 7.5 inches; while the soft-sided ones should be 18 inches x 11 inches x 11 inches or less. Do you own a brachycephalic dog? This is the one domestic airline that will accommodate it as you travel.
8. American Airlines
This is the world's largest airline it has an added requirement for accommodating pets on a plane. They have to be older than 2 months, but will not be accommodated if the itinerary is longer than 12 hours. However, this airline lets in some of the biggest pet containers. In the summer months as well, this airline does not transport to warm places. You get to pay $125. Pets stay in the cargo or cabin and containers must not be wider than 19 inches x 13 inches x 9 inches. It should not weigh above 20 pounds too.
9. Southwest Airlines
You will not be allowed to take an animal on a Southwest flight outside the nation, and you will be able to travel with a pet if you intend to disembark before the plane takes off for a foreign destination. Pets must also be nothing less than 2 months old and will be allowed to only travel as a carry-on.
The one-way charge for the service is $95 for one pet, and it has to fit in seamlessly in a container that is not wider than 18.5 inches x 8.5 inches x 13.5 inches. It is quite cheap to use.
10. Delta Air Lines
It lets the pet get checked as cargo or allow then get moved to the cabin. There are lots of limitations, but it depends on where you are headed. For domestic flights, pets should not be above 10 weeks old. You get to pay $125 to transport yourself and your pet and it must be able to seamlessly fit into the container under the seat you will see in front of you. Meaning, passengers have to be aware of the type of aircraft they will fly in beforehand. Animals going to Europe have to be nothing less than 15 weeks old. You will get charged $200 for one pet if its an international travel.
For Brazil, you will settle a $75 bill for one pet. Flights headed for the US also requires the pet to be nothing less than 4 months old.
There you have it – a comprehensive list of best airlines for traveling with dogs. If you have other recommendations, feel free to drop them in the comment section below.
Get the most important happenings in your inbox weekly