Online dating is yet to kick off in Malaysia the way it should compare to other countries across the globe. But that is not to say pretty Malaysian woman cannot be met online right about now, you just need to locate the right platforms to check. To help with that, here are 10 Best  Dating Sites  In Malaysia:
1. MalaysianCupid
This is an amazing dating service in Malaysia. The website is owned by Cupid Media, a popular online dating company in charge of other websites in countries across the globe. The website accommodates several users at a time, making it smooth to interact with new people with identical dreams and goals.
The site is designed with fantastic features. There is a translator that aids you to communicate better and gets rid of any language inconveniences. The website is actually available in English and Malay, but most of the users of the site post in Malay. Also, the way people are matched is beautiful, and there has been an increasing amount of these matches since the site was created. This is actually a life saver in the nation as Malaysia is a Muslim country, so you do not expect to head to the bar, and come out with a date. Registration on it requires your name and gender before you present an email address and password.
2. AsianDating.com
This is another decent dating site in Malaysia and it is one where you should be using up most of your time to find what you seek. It is owned by Cupid Media network as well and it already has more than 1 million registered numbers, giving you a large number of people to choose your potential date from.
Even though with such a high number, meeting the wrong person is probably inevitable, Making mistakes is not bad for the experience. Registering as a member requires a free account or a premium one.
3. DateInAsia.com
This is a free dating site, so you must expect to view lots of profiles to arrive at your desired choice. The website is kinda basic with fewer bells and whistles compared to other dating sites, but it does the job. Your name, email, and a password are the requirements to register. Your phone number will also be needed for code confirmation.
4. Badoo.com
This is a very popular dating site that launched in 2006. Be rest assured that you will come across several frogs before you get to meet your princess or prince, but as I said before, it is good for the experience.
Also, expect below par quality of profiles on the site. It is free for registration but you will need to pay something if you plan to use upgraded features. Baddo is used in over 180 countries.
5. Metro Date
This is a quality dating site. It helps single men and women from across the globe to meet and connect. The dating experience online is apt with this website. Signing up is free and membership does not require payment as well. There are millions of single humans right on the site as I type this. They also have an app for Android and iPhone. Dating opinion, the venue for local events will also be available to familiarize you with what can help you find what you desire.
6. Pof
This online dating network has one purpose only – to make you locate your perfect match. This site will let you get the guy or girl of your dreams if you check carefully and attentively.
Pof has more than 3 million active members currently and that does not include the ones that joined the site, found what they were looking for, and left.
As soon as you join as a member, simply describe yourself, then state the kind of date you are searching for. After you are done, you undergo a Chemistry Test, which is when you are matched via your details with available suitors on the site. It helps you fish out someone that can compliment you; your persona, your likes and dislikes e.t.c.
7. OkCupid
This website also has a useful app that is available on iOS and Android platforms. You will find about 70,000+ people online whenever you log on to the site. It is a dating platform where the matching algorithm will be conducted according to the questions you provided replies to on your profile. They take them to recommend the perfect match for you. You also get to check out other members' profiles based on their replies as well. Plus it is free.
8. Tinder
This app is well known in Malaysia. Almost every smartphone existing in the world use this app. Just sign up via Facebook and you get to edit your profile and upload pics as you please. It is quite simple to use.
It shows you profiles of possible matches, while you swipe right if he or she is not your type and swipe left if you fancy him or her, which then grants you the opportunity to chat up the guy or the lady. It is a free app that will even let you set your location to view those close to you. Tinder accommodates beautiful Malaysians but they may not be your type if you are very choosy.
9. Muslima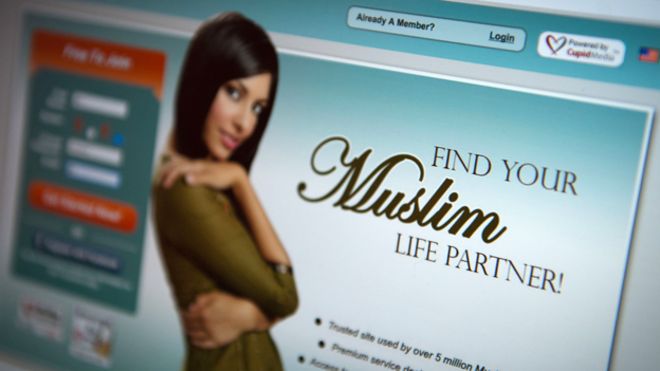 There are several Muslims in Malaysia and Muslima is owned by Cupid Media network. It aids singles who intend to date Muslims both in Malaysia and all over the world to locate their missing rib. There are strict rules that are followed here as regards courtship so you must be ready to adhere to all to use it. Women that desire a serious relationship will definitely be found on this website.
10. Sweet Ring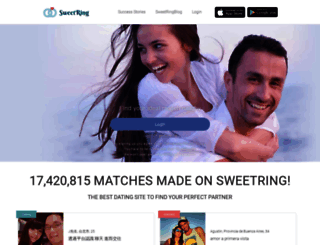 This site is the home of pretty Malaysian ladies that desire a serious relationship or marriage. You get to surf through your matches, and "like" or "pass" on about 100 profiles at a go. After the 100th pass or like, you will have to wait for 50 hours to receive more matches, or you can buy additional likes one at a time. A custom message can also be sent to a girl or guy you fancy.
There you have it – a comprehensive list of best dating sites in Malaysia. If you have other recommendations, feel free to drop them in the comment section below.