We know being in a band will take up lots of your time. I mean even a solo singer goes through a lot to organize music, talk more of several other people to make music with. But not to worry, mobile apps have made things simpler for you and other band members. Things will definitely get easier on your music journey with one of them installed on your smartphone. Let's get right into it, check out our list of 10 Best Apps For Bands:
1. Abbey Road's Topline
This application was put together by musicians and it is for musicians. It is basically a music recording studio on your mobile device. It will definitely make things smoother for you because you can import files, organize, convert and share your songs with it.
2. Gigtown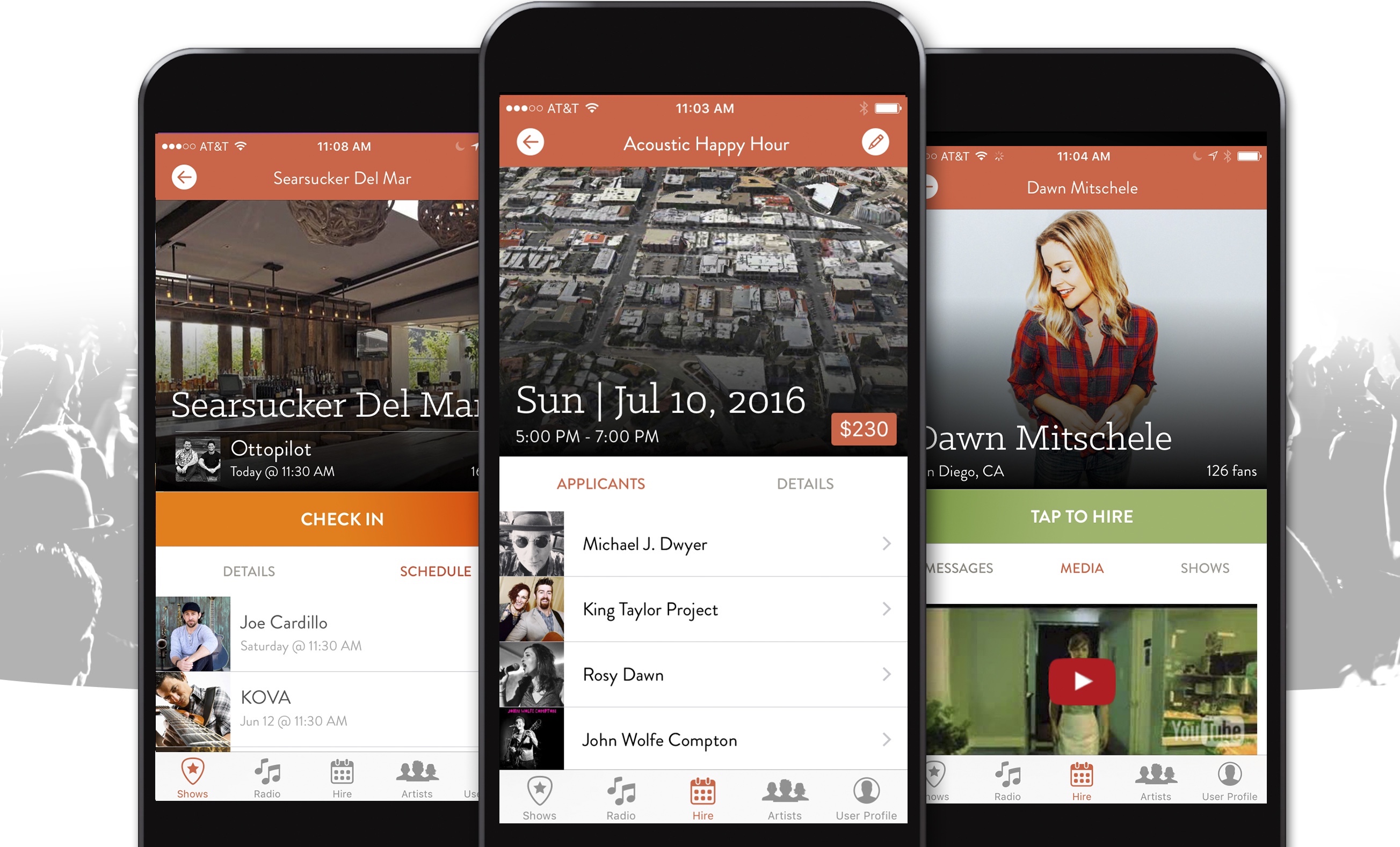 It is referred to as the "ultimate live music calendar," and the application helps you to submit to open mics and also aids the inclusion of your future shows. You can even browse neighboring gigs that are coming up, and by so doing, meet up with other artists and connect with people in the area.
3. SongSpace
This is an application that aids songwriting by creating a tool used mainly for making music. It possesses a cloud-based catalog that will help you save and share song pages, playlists, lyrics. Your band's songwriting process will surely be seamless with this application.
4. Slack
It can be accessed on desktop and mobile at no cost at all plus you are allowed to upgrade for a monthly payment. It lets you separate business discussions from regular conversations you engage in with band members, which will aid proper planning. Slack is like an upgrade on Whatsapp for bands that fancy efficient organization at all times.
5. Spotify For Artistes
This is a decent platform to boost your Spotify page and enhance its noticeability if there is a word like that.
The tool is great for bands since various members can access the account and make alterations or have their statistics checked based on the access granted.
6. Artist Growth
Still, on the topic of best apps for bands, Artist growth aids the management of your tour information, events, schedule and finances in just a single application. You are allowed to include as many team members as you want and also create a poster calendar for your band smoothly.
7. Cleartune
This app helps to tune all musical instruments that a band should use, including violins. The screen will make sure the accuracy is high and the application even provides support for transposition.
8. Merch Cat

If you have made up your mind to explore the merch, then this app will do you lots of favors.
It monitors sales reports and real-time inventory that will let you make cash and card payments at music shows and also grant you analytics that will drastically improve your merch incomes.
9. Band Mule
If you really need to share files, tasks and possess a calendar and chat space all in one spot, then Band Mule should be your preferred app on this list.
It will aid you to seamlessly organize rehearsals and know all you should about your schedules.
10. Buffer
This is a scheduling application for social media that will assist you to boost your presence on social media smoothly. It can be used for posting on Facebook, Instagram, Twitter e.t.c. Analytics of your socials will also be seen on the app, but always remember to keep an eye on all your followers from Facebook, Twitter, YouTube, and the Sound cloud via your artist account.
There you have it – a comprehensive list of best apps for bands. If you have other recommendations, feel free to drop them in the comment section below.