Getting custom ringtones is not so rampant anymore but that could be because it is simpler than ever to find them. Shockingly, the market for Android applications to find ringtones, notification tones, and alarm tones is not as effective as you think it is. In this tutorial, we will save you the stress of searching for options as we highlight 5 Best Apps For Notification Tones And Ringtones:
1. MP3 Cutter And Ringtone Maker
There are several MP3 cutter applications and ringtone makers out there, but, there is a specific one that gets the job done nicely. It works like its name hints.
Must Read: 21 Best Notification Tones & Sounds for 2019 – [Download Links]
You simply have to load in a music file from your phone, cut it into your ringtone and then have it saved. MP3, WAV, FLAC, and AAC are supported. Its controls are apt and the app is very neat. Users also have access to a recorder if they wish to record your personal audio and use it as a ringtone.
2. Pi Music Player
This app is a very effective simple music player. It comes with a few ringtone capabilities. The application is home to a 5 band equalizer, metadata support, themes, backgrounds plus an amazing user interface. There is a ringtone cutter in it as well.
Must Read: Top 10 Best Music Player Apps for Android
Users are allowed to pick any song in their library and convert it into a notification tone or a ringtone for your use.
3. Ringtone Maker
This is another proper app for custom ringtones. It functions like Ringdroid. You just need to load a sound file, make sure all the things you do not want are cut out, and then have it saved. It also helps to record audio for custom recordings.
Must Read: 10 Best Music Player Apps (Free & Paid) On iOS
MP3, WAV, AAC, AM are all supported. The app will cost you nothing and it comes with zero in-app purchases.
4. Zedge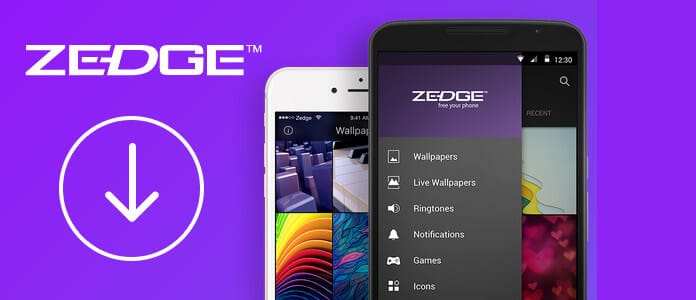 This is a well-known ringtone and notification tone application. It is home to a very high number of ringtones from across several genres and types. You even get to search particularly for notification tones, ringtones and alarm tones.
Must Read: How To Choose The Perfect Studio Headphones For Use
The notification tones will be shorter because they can be frustrating if you receive a lot of them simultaneously. Zedge is a brilliant app with wallpapers in it. There are zero adverts in this one too.
5. Z Ringtones 2019
This is like another option to Zedge. It comes with several kinds of ringtones for fast download. Users will find things for holiday seamlessly and most of its ringtone can do better even if they still get the job done. What makes this app stand out is its ad frequency. It is higher than a lot of people will want. You will have access to ringtone downloaders and its rating are okay.
Must Read: 10 Best Musical Instrument Apps for Android and iOS
There you have it – a comprehensive list of best apps for Notification tones and ringtone. If you have other recommendations, feel free to drop them in the comment section below.