If you have been looking for digital imaging tech to help photographers capture the universe in very clear ways, there are gadgets that can definitely be of help. For the best options, see our list of 5 best cameras for Astrophotography:
1. Nikon D850:
This is a workhorse and detail-oriented powerhouse, this 45.4MP DSLR is possibly one of the best cameras for Astro. The D850 can capture incredibly high resolution stills images with insane detail and still manages to keep noise relatively low.
Must Read: 5 Best DSLR Cameras For Newbies
Though released in 2017, this old dog already knows the newest tricks thanks to its near-future-proofed 4K UHD 30FPS video shooting ability.
2. Canon EOS Ra: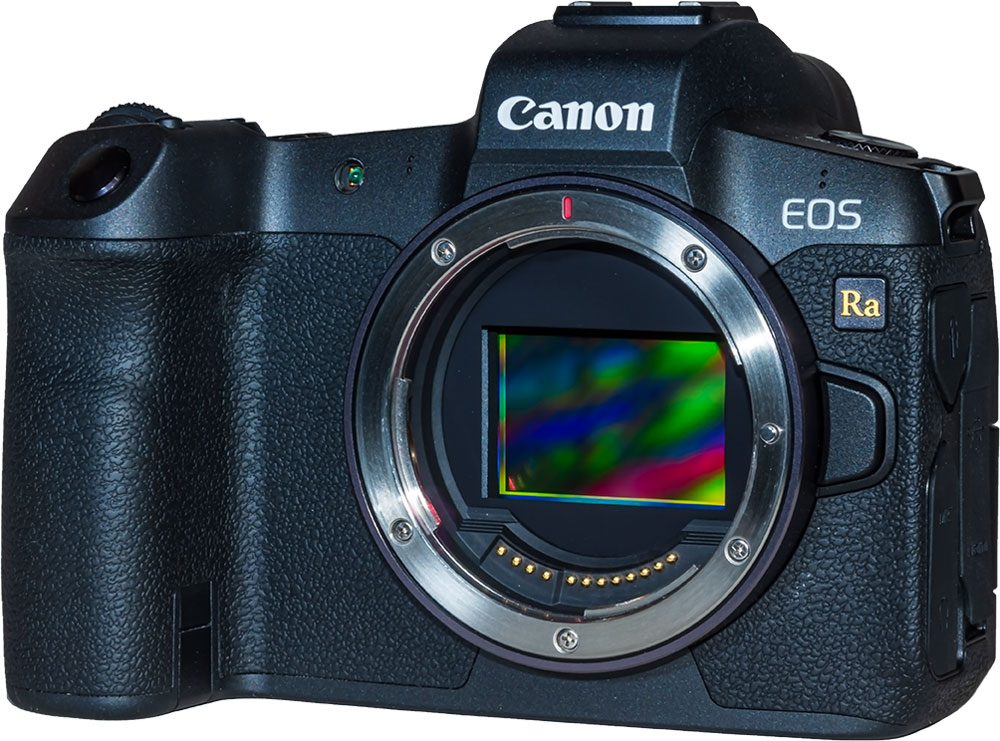 Mainly designed as an astrophotography mirrorless camera, the Ra is based on the slightly older EOS R but has improved functionality for night-time Astro shooting. An autofocus range that goes down to -6 EV means it can get sharp shots without the need for manual focusing in some situations. At 30.3MP it's one of the higher resolution cameras on this list. Meaning, bigger print quality images, even it comes at the cost of image noise.
3. Sony A7 III:
Still on the topic of best cameras for Astrophotography. This is a favorite among astrophotographers that like to shoot mirrorless, the Sony A7 III is one of the brightest stars of the Astro camera world (pardon the pun).
Must Read: 3 Best Cameras For Still Photography
Though its EVF isn't as detailed as others on this list it still provides a helpful exposure-ramped view when composing astrophotographs. If you want to perfect focus when shooting in low light then the A7 III does a great job because the autofocus detection range goes as low as -3EV.
4. Nikon Z6:
The Z6 – one-half of the first two mirrorless cameras Nikon ever produced, is a fantastic camera and it is brilliant in low light. For our money, we think the Z6 is actually better for astrophotographers than its big brother the Z7 due to the lower resolution. A lower resolution on the same full-frame camera means there's less image noise to detract from the final shot – something that plagues astrophotographs the world over.
5. Canon EOS 6D Mk2:
The Canon EOS 6D Mark II is a brilliant full-frame option. Its useful vari-angle touchscreen display makes it easy to compose the scene even if the camera is pointing directly up at the sky.
A detailed 4K timelapse feature records maximum detail during longer shoots whether you're shooting with a slider or star tracker. Sadly, only captures full-HD 1080p video footage, but it records this at 60FPS for smooth results.
wrapping up: There you have it – a comprehensive list of best cameras for Astrophotography. Feel free to let us know about your personal recommendations in the comment section below.
More Information On Gadgets:
A gadget is a small tool such as a machine that has a particular function but is often thought of as a novelty. Gadgets are sometimes referred to as gizmos.
In the software industry, "Gadget" refers to computer programs that provide services without needing an independent application to be launched for each one, but instead run in an environment that manages multiple gadgets.
There are several implementations based on existing software development techniques, like JavaScript, form input and various image formats.
The earliest documented use of the term gadget in the context of software engineering was in 1985 by the developers of AmigaOS, the operating system of the Amiga computers (intuition.library and also later gadtools.library).
It denotes what other technological traditions call GUI widget—a control element in a graphical user interface. This naming convention remains in continuing use (as of 2008) since then.
It is not known whether other software companies are explicitly drawing on that inspiration when featuring the word in the names of their technologies or simply referring to the generic meaning.
The word widget is older in this context. In the movie "Back to School" from 1986 by Alan Metter, there is a scene where an economics professor Dr. Barbay, wants to start for educational purposes a fictional company that produces "widgets: It's a fictional product."
Get the most important happenings in your inbox weekly