As you already know, if you need to stream your games live on services like Twitch or record gameplay to post on YouTube, a capture card is a necessity. Capture cards are amazing for every professional gamer who is looking to upgrade their setup for live-streaming, as well as the amateur YouTuber who wants to begin a major series. For the best options available, see our list of 5 best capture cards for recording And streaming:
1. Elgato HD Capture Card:
Elgato is the most popular brand when it comes to the world of capture cards. It is known for its compact form factor and simple setup, and it allows for passthrough of up to 4K and 60 frames per second. Meaning, if your hardware supports it, you do not need to sacrifice your photo quality while you stream at lower qualities.
2. Elgato 4K Capture Card:
With both major consoles and some personal computers providing unparalleled power and the ability to play games in 4K, it is only wise to want to record and stream games at the highest possible resolution.
Must Read: 5 Best Live TV Streaming Services For Cord-Cutters
Boasting studio-quality video-capture tech in a little package, this has to be the most powerful card around right now. It also comes with an SD slot to allow direct capture from the console
3. Elgato 4K60 Pro MK.2 PCIe Capture Card:
Still on the topic of best capture cards for recording And streaming. Professional streamers who use the best computers with the most Brillo specs definitely need a powerful card.
Must Read: 7 Best Streaming Devices To Buy
Installed straight into the PC, this option guarantees both 4K capture and even passthrough for all consoles that support it, which means that you will not need to sacrifice quality for the framerate. Professional streamers will surely appreciate this one.
4. AVerMedia Live Gamer Portable Capture Card:
Because several streamers are always on the road from time to time, it is not always possible to have a computer around to record. However, not to worry, this capture card is the best option for streamers who are on the go with its small and compact design.
Must Read: 5 Best Audio Recording Apps For iPhone
It is not just portable, it also comes with an SD card slot to easily store any video game capture. Its best feature has to be the guaranteed smooth and lag-free capture.
5. Razer Ripsaw HD Capture Card: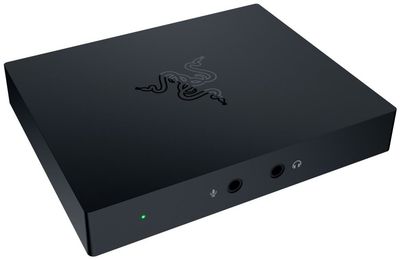 If you are not aware, Razer delivers amazing capture cards that will not hurt your pocket. This particular option comes with a resolution of 1080p and 60 fps when streaming and 4K and 60 fps for seamless gameplay even if it does not have any proprietary streaming or editing software such as Elgato. It works with OBS or StreamLabs and its price is really affordable.
wrapping up: There you have it – a comprehensive list of 5 best capture cards for recording and streaming. Feel free to drop your personal favorites and other recommendations.
More Information On Gadgets:
A gadget is a small tool such as a machine that has a particular function but is often thought of as a novelty. Gadgets are sometimes referred to as gizmos.
In the software industry, "Gadget" refers to computer programs that provide services without needing an independent application to be launched for each one, but instead run in an environment that manages multiple gadgets. There are several implementations based on existing software development techniques, like JavaScript, form input and various image formats.
The earliest documented use of the term gadget in the context of software engineering was in 1985 by the developers of AmigaOS, the operating system of the Amiga computers (intuition.library and also later gadtools.library).
It denotes what other technological traditions call GUI widget—a control element in a graphical user interface. This naming convention remains in continuing use (as of 2008) since then.
It is not known whether other software companies are explicitly drawing on that inspiration when featuring the word in the names of their technologies or simply referring to the generic meaning.
The word widget is older in this context. In the movie "Back to School" from 1986 by Alan Metter, there is a scene where an economics professor Dr. Barbay, wants to start for educational purposes a fictional company that produces "widgets: It's a fictional product."
Get the most important happenings in your inbox weekly