A camping trip is a brilliant way to connect with nature. And if you're not aware, research has shown that a walk in nature can enhance your mental state, reduce stress and revive you completely. However, even if a camping experience is great for you from time to time, staying safe is very key while you're at it. To help you with that, see 5 best Eco-Friendly camping gadgets:
1. BigBlue 28W Solar Charger:
Owning enough battery to power your device while you're away is very key, and this solar power bank is a very eco-friendly way of keeping everything on full charge.
Must Read: 5 Best Solar Chargers And Portable Panels
It is very cheap and reliable and it charges extremely fast. It is home to 4 28-watt PET Polymer panels alongside an auto-restart feature that stops charging from being interrupted when the sun disappears behind a cloud.
2. Bio Lite Camp Stove 2+:
You should let go of the fuel canister and work on firing it up with twigs, pine cones, or any other biomass you see on the trail. It possesses a built-in fan to boost the aptness of the combustion, ensuring it is a less tasking way to cook on your camping trip without fossil fuels. It also comes with an LED light for comfortable cooking.
3. Garmin inReach Explorer +:
If you are heading off-trail, this Garmin is filled with amazing tech that will guarantee your safety even when there is no cell reception.
Must Read: 10 Best Camping Apps For Your Android
It also works as a navigational tool that lets you save routes and even download topographical maps before leaving for your trip. This GPS is so useful that, even if your ultimate goal is to unplug, it can also put you back in contact during emergencies.
4. Renogy E.Lumen 500 Multi-Functional Flashlight: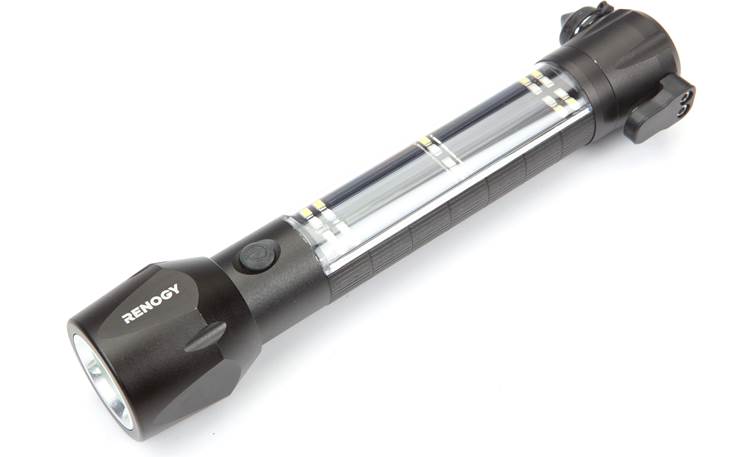 As far as camping is concerned, you should always keep the lights on even when there is no electricity nearby.
Must Read: 6 Best Tech For Camping
To help with that, this rechargeable, solar panel-powered flashlight offers 500 lumens at its brightest setting and its dependable flashlight can light up to 200 meters away.
However, it takes 30 hours to charge using only the solar panels, therefore the faster option is to power up using a USB.
5. GRAYL Geopress Water Purifier:
Going with single-use plastic water bottles into the great outdoors is a wise move, however, finding water that's safe to drink can be tough out there. To help with that, just fill up your GRAYL Geopress Water Purifier and press the filter down to clean 24 fluid ounces of water.
Its replaceable filter makes use of electro-absorption and activated carbon, which absorbs any unpleasant taste, pesticides, or heavy metals from the water.
Conclusion
Going outdoor camping is no doubt a fun recreational activity is fun. However, including eco-friendly camping gadgets, means you won't be hurting the ecosystem while you engage in the act. Feel free to drop your favorites and other recommendations.
More Information On Gadget:
A gadget is a small tool such as a machine that has a particular function, but is often thought of as a novelty. Gadgets are sometimes referred to as gizmos.
In the software industry, "Gadget" refers to computer programs that provide services without needing an independent application to be launched for each one, but instead run in an environment that manages multiple gadgets.
There are several implementations based on existing software development techniques, like JavaScript, form input, and various image formats.
The earliest documented use of the term gadget in context of software engineering was in 1985 by the developers of AmigaOS, the operating system of the Amiga computers (intuition.library and also later gadtools.library).
It denotes what other technological traditions call GUI widget—a control element in graphical user interface. This naming convention remains in continuing use (as of 2008) since then.
It is not known whether other software companies are explicitly drawing on that inspiration when featuring the word in names of their technologies or simply referring to the generic meaning. The word widget is older in this context.
In the movie "Back to School" from 1986 by Alan Metter, there is a scene where an economics professor Dr. Barbay, wants to start for educational purposes a fictional company that produces "widgets: It's a fictional product."