At last, months after the coronavirus pandemic started, countries are starting to relax their several lockdowns, and offices are beginning to reopen for business. However, things will never remain the same and your place of work will definitely set up various safety protocols to reduce the spread of the deadly virus. Want the best devices to help you cope with these changes, see our list of 7 Best Gadgets For Employees Returning To Work After Coronavirus Lockdown:
1. Molekule Air Mini+:
Buying an air filtration system is needed during the coronavirus outbreak and the Molekule Air Mini+ stands out from the rest. This device was manufactured to capture and destroy viruses, bacteria, and other airborne contaminants around you. It can also sync with the Molekule application, letting you gauge the health of the filter and replace it as required.
2. CASETiFY UV Sanitizer: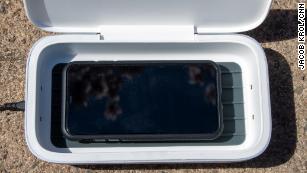 Because your smartphone can be dirtier than it appears, you need to do something to make it clean at all times. Health officials use UV-C lights to fight the coronavirus on public transit systems, hospitals, and so on.
Must Read:  Best Products To Help You Ward Off Coronavirus
This gadget works on a smaller scale by showering your mobile device in disinfecting UV-C light as you use it. For more utility, the overall size is big enough to disinfect other regularly used things like keys, wallets, and so on.
3. The Hook Door Opener Multi-Tool:
Touching handrails and opening doors is a risk nowadays. To help with that, there are lots of portable devices available to assist you to reduce necessary contact with surfaces while you go about your daily activities.
Must Read: 5 Things To Not Do When The Coronavirus Pandemic Is Over
This tool lets you open doors and turns door handles without physically touching the surfaces with your bare hands. It can be useful when you are at the ATM too.
4. Immutouch:
Since the pandemic started, touching your face has been an abomination. However, with this device, you will hear a vibration anytime it detects a wearer's hand approaching his or her face.
Must Read: Should You Take a Road Trip During Covid-19?
You should calibrate Immutouch so it can sense when your hand is approaching your eyes, nose, mouth, and so on. If you know you cannot do without touching your face, you must consider two units, one for each hand.
5. LARQ Self-Cleaning Water Bottle:
This is an amazing way to make sure your drinking water is safe to enter your system during the pandemic. It makes use of internal UV-C light to determine how pure the water is and all you have to do is press the button and the system will immediately sanitize your water.
6. K-Mini Single Serve Coffee Maker: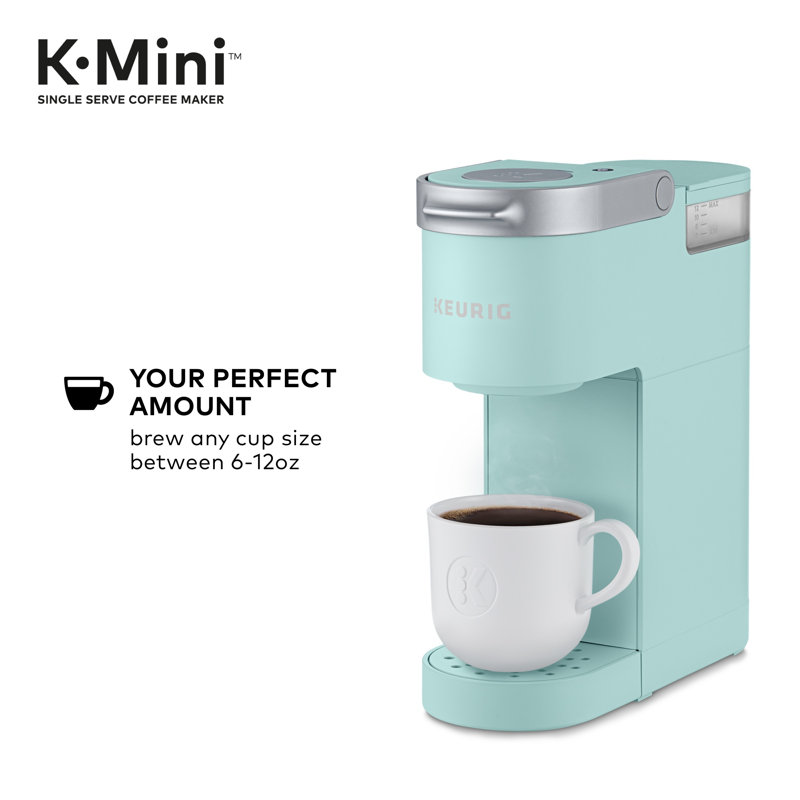 Because the modern office will see several changes as you return to work, a shared coffee pot might become unnecessary at this stage. To help with this reality, Keurig provides a compact personal coffee maker to decrease the risk of cross-contamination at your place of work. The K-Mini is useful for personal use and its size will help it to fit seamlessly on your desk.
7. WetKeys Waterproof Soft-Touch Keyboard:
Being able to clean a device with soap and water is useful for workers returning to work during the pandemic and the WetKeys Waterproof Soft-Touch Keyboard is useful for comfortable cleaning and peace of mind amid the outbreak.
More Information On Gadgets:
A gadget is a small tool such as a machine that has a particular function but is often thought of as a novelty. Gadgets are sometimes referred to as gizmos.
In the software industry, "Gadget" refers to computer programs that provide services without needing an independent application to be launched for each one, but instead run in an environment that manages multiple gadgets.
There are several implementations based on existing software development techniques, like JavaScript, form input and various image formats.
The earliest documented use of the term gadget in the context of software engineering was in 1985 by the developers of AmigaOS, the operating system of the Amiga computers (intuition.library and also later gadtools.library).
It denotes what other technological traditions call GUI widget—a control element in a graphical user interface. This naming convention remains in continuing use (as of 2008) since then.
It is not known whether other software companies are explicitly drawing on that inspiration when featuring the word in names of their technologies or simply referring to the generic meaning. The word widget is older in this context.
In the movie "Back to School" from 1986 by Alan Metter, there is a scene where an economics professor Dr. Barbay, wants to start for educational purposes a fictional company that produces "widgets: It's a fictional product."
There you have it – a comprehensive list of 7 of the best gadgets for employees returning to work after coronavirus lockdown.