Earth Day is here and this is the best time to buy vital products that will be incredibly useful in your home. Some products simply get the job done, but they can be replaced with more environmentally-conscientious products that also do an amazing job, and maybe even better. See our list of 7 Best Green Tech Products And Accessories:
1. LIFX A19:
LIFX is only bettered by Philips Hue in the world of smart lighting. The simple fact that a hub is not required will make sure you are not adding more products to your home's power, thereby reducing energy consumption.
Must Read: 7 Best Smart Blinds And Shades For Your Window Lighting 
The LIFX A19 is a well-known option because you are able to switch between lots of different colors without needing a hub. With its application, you can also see energy efficiency and set up a particular schedule.
2. Reveal Bamboo Solar Speaker:
If you need to get some work done around your home or if you are having a party, this is the product for you. With it, you will never need to be bothered about the power running out. It comes with 15-hour battery life and the speaker can be used to charge your mobile device and tab.
3. Anker PowerPort Solar Lite 2:
Since Anker is already a household name in the world of smartphone accessories, it is only normal for the brand to also partake in the world of solar-charging. This device offers 15W of charging and it can fold up into a compact and portable form anytime you want. It even comes with a little pocket for you to keep your devices while charging.
4. House of Marley No Bounds Bluetooth Speaker:
This speaker comes with a rampant design, but with an added trick. It is not just able to float
Must Read: 5 Best Bluetooth Speakers Under $100 You Can Buy
it can also be paired with a different speaker for a surround sound experience. This speaker is made out of recyclable materials and it is IP67 water and dust resistant.
5. Samsung Water Leak Sensor:
You don't want to walk into a flooded basement, trust me. This sensor that ties into the SmartThings Hub, helps owners to find out if there is a reason for the trouble and it can be used with Amazon Alexa to always monitor what is going on.
6. Nest Learning Thermostat: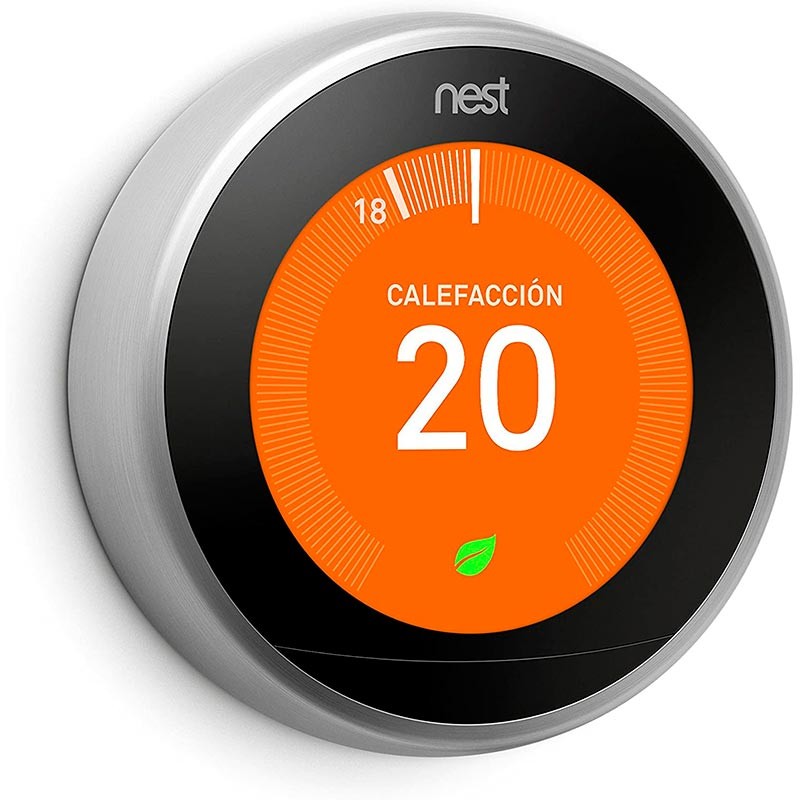 If you are not willing to allow your air conditioner to run abnormally, this is the thermostat to go for. It is amazing for those in the Google ecosystem and it includes several energy-saving features.
Must Read: 6 Best Smart Home Hubs To Buy
Being able to schedule when your system powers on or off, plus the ability to automatically turn itself on or off actually helps to reduce your electric cost.
7. Kasa Smart Plug Power Strip:
It could be tiring when you search for somewhere to plug something in and the free outlets are nowhere to be found. The Kasa Smart Plug Power Strip possesses 6 smart outlets and 3 USB ports. With the application, you can also track the energy being used and control every individual plug.
More Information On Accessories:
Mobile phone accessories include any hardware that is not integral to the operation of a mobile smartphone as designed by the manufacturer.
Cases, which are designed to attach to, support, or otherwise hold a smartphone, are popular accessories. Case measures are based on the display inches (e.g. 5-inch display).
Holsters are commonly used alone for devices that include rubberized padding, and/or are made of plastic and without exposed rigid corners. Heavy-duty cases are designed to protect from drops and scratches.
A Standing case keeps the device standing upright. Folio cases are a combination of a case and stand and may include a keyboard (USB for OTG smartphones or Bluetooth keyboard).
Anti-loss keychains can easily locate a smartphone through the GPS and Bluetooth low energy antennas of the phone.
Once the user is within range of the smartphone, both the smartphone and device will alert the user. It also can be used to remotely take photographs using Bluetooth.
There you have it –  a comprehensive list of best green tech products and accessories. If you have any personal favorite or other recommendations, feel free to drop them in the comment section below.