An 8-inch tablet is just larger than a mobile device and much smaller than a PC or 2-in-one. It simply helps users with the basics like viewing clips and browsing, and it is generally not so expensive. If you run a business and you are searching for the best options available for your work, see our list of 6 Best Inch Tablets For Entrepreneurs In Business:
1. Samsung Galaxy Tab A 8.0:
The Galaxy Tab A is not just budget-friendly, it is also very dependable. It possesses a 2 GHz Quad-Core processor, a 1280X800 resolution multi-touch screen, and a 13-hour battery. Samsung Galaxy Tab A 8.0 also makes use of Android OS along with 2GB of RAM and 32GB of storage that is expandable to 512GB with a microSD card. There are front and rear cameras alongside HD video recording too.
2. Apple iPad Mini: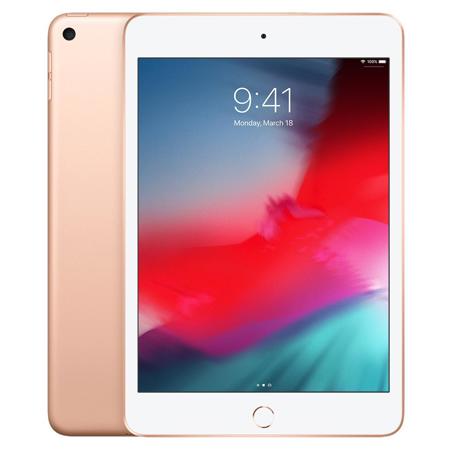 If you are willing to join the Apple family, this is a tablet that can help you start. It comes with features like 64 or 256GB of storage and 802.11ac Wi-Fi and Gigabit-class LTE cellular data connectivity.
Must Read: 4 Best Amazon Fire Tablets
Apple's A12 Bionic chip drives it and its battery lasts for ten hours. Other amazing features are 8MP back camera, 7MP FaceTime HD front camera, lightning connector for charging and accessories, and Touch ID fingerprint sensor.
3. Lenovo Tab 4 Plus, 8? Android Tablet:
Still on the topic of best Inch tablets for entrepreneurs in business. This tablet is blessed with a 64-bit Octa-Core Snapdragon processor of up to 2.0 GHz, and it lets you do more than watch films. It possesses 2GB of RAM, 16GB flash storage, 20-hour battery life, and an Integrated Qualcomm Adreno 506 GPU to power the FHD screen. Users can also connect it via the WifFi + LTE to get online.
4. All-New Fire HD 8 Plus:
Its fresh 2.0 GHz quad-core processor makes this tab 30% quicker and it grants users access to its 3GB of RAM 32 or 64GB of storage which you can expand up to 1TB with a microSD card.
Must Read: Top 10 Best Android/iOS Tablets For Teachers
Its front and rear cameras offer 720P HD video recording which can be watched on 8" HD screen for about 12-hours before requiring another charge.
5. VANKYO MatrixPad S8 Tablet:
This is an affordable tablet with amazing reviews and good features. Its Quad-Core 1.3 GHz processor comes with 2GB of RAM and 32GB of storage which can be expanded to 128GB with a microSD.
Must Read: 7 Best Small Tablets For Education
It is home to a 1280X800 high-definition IPS screen, 10-hours of battery life, Bluetooth and WiFi connectivity, 2MP front, and 5MP rear cameras.
6. Dragon Touch Notepad Y80:
Its Quad-Core 1.5 GHz processor, 2GB of RAM, and 32GB of storage powers this 8" IPS 1280X800 resolution HD screen tablet, and the storage can be increased with a microSD and another 128GB. As for the cameras, this tab possesses an 8MP rear and a 2MP front-facing units and connectivity happens via WiFi and Bluetooth.
More Information On Tablet:
A tablet computer, commonly shortened to tablet, is a mobile device, typically with a mobile operating system and touchscreen display processing circuitry, and a rechargeable battery in a single, thin and flat package.
Tablets, being computers, do what other personal computers do, but lack some input/output (I/O) abilities that others have.
Modern tablets largely resemble modern smartphones, the only differences being that tablets are relatively larger than smartphones, with screens 7 inches (18 cm) or larger, measured diagonally, and may not support access to a cellular network.
The touchscreen display is operated by gestures executed by finger or digital pen (stylus), instead of the mouse, trackpad, and keyboard of larger computers. Portable computers can be classified according to the presence and appearance of physical keyboards.
Two species of tablet, the slate and booklet, do not have physical keyboards and usually accept text and other input by use of a virtual keyboard shown on their touchscreen displays.
To compensate for their lack of a physical keyboard, most tablets can connect to independent physical keyboards by Bluetooth or USB; 2-in-1 PCs have keyboards, distinct from tablets.
A key component among tablet computers is touch input on a touchscreen liquid-crystal display (LCD). This allows the user to navigate easily and type with a virtual keyboard on the screen or press other icons on the screen to open apps or files.
The first tablet to do this was the GRiDPad by GRiD Systems Corporation; the tablet featured both a stylus, a pen-like tool to aid with precision in a touchscreen device as well as an on-screen keyboard.
The system must respond to on-screen touches rather than clicks of a keyboard or mouse. This operation makes precise use of our eye–hand coordination.
There you have it – a comprehensive list of 6 best inch tablets for entrepreneurs in business. If you have any personal favorite or other recommendations, feel free to drop them in the comment section below.