The iPhone and iPad have definitely changed the world by putting computing in our pockets and popularizing touch screen tech. The only difficulty for users in finding the best accessories that will save them time and stress while they use their iOS devices. We can end that problem with our list of 5 Best iPhone And iPad Accessories:
1. Xenvo Pro Camera Kit:
The iPhone and iPad's camera provides amazing photography by making it simple to quickly capture, edit, and share photos. However, if you are the type that does not upgrade often, this is an affordable upgrade for you.
Must Read: 5 Best iPhone Lens Kits To Buy In 2020
It possesses a rechargeable clip-on light, 2 lenses, and a clip-on body, which can be seamlessly attached and removed. It is super easy to use as you just have to screw a lens onto the clip-on body and place it over your device's camera.
2. PopSockets' PopGrip: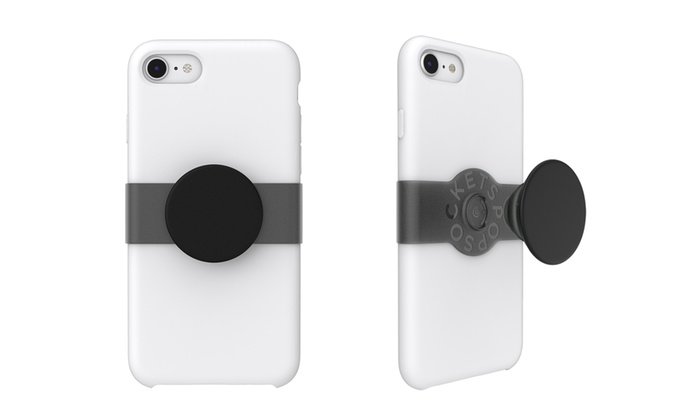 This is a very useful iPhone and iPad accessory as it will make it less complicated to watch videos during your lunch break.
Must Read: 6 Best Smartphone Case Manufacturers
It can even be attached to your Kindle Oasis and it will let you hold it comfortably for a long period of time. It makes your iOS device bulky and will safeguard your phone if you are the type that drops it often.
3. Anker PowercCore 10000:
Even if the battery that comes with your iPhone and iPad has been improved on, owning a steady power bank is still very important.
Must Read: Guide To Buying A Good Power Bank
This bank from Anker provides the appropriate charging speed, functionality, and size and it will fit into your pocket easily for easy mobility. It comes with 1 USB-A port and a USB-C PD which charges devices like the iPhone and iPad up to 50% faster.
4. Case-Mate iPhone Case:
Keeping your iPhone and iPad in a case will safeguard its life from falls and drops. This recent product from Case-Mate is actually made out of an anti-scratch plastic, which will protect your device from drops of up to 10 feet. It can be bought in several colors and the sizes even fit the iPhone 11 devices. It might look plain, but it gets the job done effectively.
5. Braven BRV-Mini:
As you must already know, it is possible to connect your iPhone or iPad to a Bluetooth speaker if you love loud music.
This particular speaker definitely stands out if you are particular about size and performance. It weighs just over half a pound, so it is very mobile. It also supports Bluetooth 5.0, the most recent wireless standard that enhances battery life over previous generations. Other features include an IP67 durability rating, waterproof, and so on.
More Information About iPhones:
The iPhone is a line of smartphones designed and marketed by Apple Inc. All generations of the iPhone use Apple's iOS mobile operating system software. The first-generation iPhone was released on June 29, 2007, and multiple new hardware iterations with new iOS releases have been released since.
The user interface is built around the device's multi-touch screen, including a virtual keyboard. The iPhone has Wi-Fi and can connect to cellular networks.
An iPhone can take photos, play music, send and receive an email, browse the web, send and receive text messages, record notes, perform mathematical calculations, and receive visual voicemail.
Shooting video also became a standard feature with the iPhone 3GS. Other functionality, such as video games, reference works, and social networking, can be enabled by downloading mobile apps. As of January 2017, Apple's App Store contained more than 2.2 million applications available for the iPhone.
Development of what was to become the iPhone began in 2004, when Apple started to gather a team of 1,000 employees (including Jonathan Ive, the designer behind the iMac and iPod) to work on the highly confidential "Project Purple."
Apple CEO Steve Jobs steered the original focus away from a tablet (which Apple eventually revisited in the form of the iPad) towards a phone.
Apple created the device during a secretive collaboration with Cingular Wireless (which became AT&T Mobility) at the time—at an estimated development cost of US$150 million over thirty months.
There you have it – a comprehensive list of 5 of the best iPhone and iPad accessories. If you have any personal favorite or other recommendations, feel free to drop them in the comment section below.