Sneakers are not for adults alone, children can join in the fun too. However, with our kids having the tendency to grow as fast as possible, finding the right size that will suit them can be quite challenging. Not to worry though, we have you covered with this list.
They are not too expensive and will not compromise on the quality you seek for their delicate feet. They can be rocked to school, church, and even to play, and your child's comfort is very much guaranteed. See 7 Best Kid Sneakers.
1. ADIDAS SWIFT RUN J SNEAKER:
With its EVA-cushioned sole and flexible rubber tread, this sneaker offers lightweight stability and added traction on every surface your child walks on. It could be the playground, court e.t.c, and the shoe is very stylish.
2. SKECHERS DREAM N' DASH WHIMSY VELCRO STRAP SNEAKER:
Here is another top-grossing sneaker on our list of best kid sneakers. They come with a non-marking outsole that suits the gym.
Must Read: 5 Best Selling Shoes On Amazon
You do not have to bother about ordering for the right size because getting the size you want is guaranteed. You can buy them in several colors and it comes with an infused memory foam insole.
3. NIKE KIDS TANJUN:
Your comfort is secured in this one. They are manufactured with flex grooves alongside soles that allow your kid's foot flex naturally with no limitation. It is available in several colors too.
4. NIKE KIDS STAR RUNNER: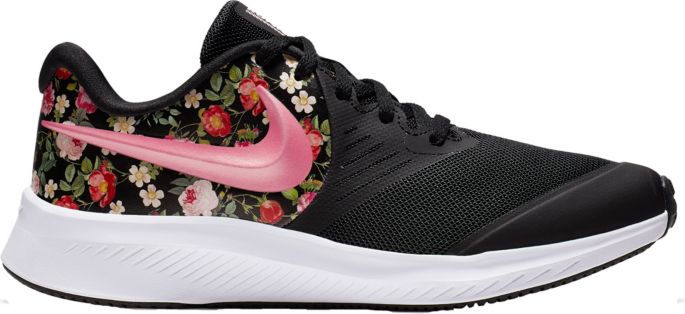 The Nike Kids Star Stunner is another highly recommended shoe on our list of best kid sneakers. They come with a hook-and-loop strap for simple on and off.
Must Read: 7 Best Wristwatches You Can Buy On Amazon
They are very durable as well and they will most likely last for a long time. It possesses a leather reinforced upper and it is available in various colors.
5. NIKE KIDS REVOLUTION:
These cheap, beautiful shoes make walking super comfortable. They tend to run small and buying one-half size up for the perfect fit is advised.
6. ADIDAS KIDS DURAMO:
These sneakers are amazing for cross-training and running. It suits leggings so you should consider rocking them with one to bring out its beauty. There is a pillow-soft cloud foam midsole for added comfort. It can be purchased in several colors.
7. NEW BALANCE KIDS KA680V5Y:
They are amazing for after-school practice. This sneaker comes with an injection-molded EVA insole for maximum absorption and convenience. There is a removable foam in it as well.
More Information On Sneakers
Sneakers (also called trainers, athletic shoes, tennis shoes, gym shoes, kicks, sports shoes or runners) are shoes primarily designed for sports or other forms of physical exercise, but which are now also widely used for everyday wear.
The shoes have gone by a variety of names, depending on geography, and changing over the decades. The term "sneakers" is most commonly used in the Northeastern United States, South Florida and Central Florida, parts of Canada and New Zealand. The British English equivalent of "sneaker" in its modern form is "trainer". In some urban areas in the United States, the slang for sneakers is kicked.
Other terms include training shoes or trainers (Britain), sandshoes, gym boots or joggers (Geordie English in the UK and Australian English), running shoes, runners or gutties (Canada, Australia, and Scotland), daps in Wales, runners in Hiberno-English, sneakers (North America, New Zealand and Australia), tennis shoes (North American and Australia), gym shoes, tennies, sports shoes, sneaks, takkies (South Africa and Hiberno-English), rubber shoes (Philippine English), canvas shoes (Nigeria) and sportex (Greece)
As of 2015, brands with global popularity include: 361?, Adidas, Anta, ASICS, Babolat, Brooks, Converse, DC, Diadora, Dunlop, Ethletic, Feiyue, Fila, Hoka One One, Hummel, Hurley International, Kappa, Karhu, K-Swiss, Keds, Lescon, Li-Ning, Lotto, Merrell, Mizuno, New Balance, Nike, Onitsuka Tiger, PF Flyers, Pony, Pro-Keds, Puma, Reebok, Salomon, Saucony, Skechers, Umbro, Under Armour, Vans, and Xtep.
Sneakers have been an important part of hip hop (primarily Pumas, Nike, and Adidas) and rock 'n roll (Converse) cultures since the 1970s. Hip hop artists sign million-dollar deals with major brands such as Nike, Adidas, or Puma to promote their shoes.
Sneaker collectors, called "sneakerheads", regard sneakers as fashionable items. Sneaker companies encourage this trend by producing rare sneakers in limited numbers, often at very high retail prices.
Artistically-modified sneakers can sell for upwards of $1000 at exclusive establishments like Saks Fifth Avenue. In 2005, a documentary, Just for Kicks, about the sneaker phenomenon and history was released.
There you have it – a comprehensive list of best kid sneakers. If you have any personal favorites or other recommendations, feel free to drop them in the comment section below.