Have you ever experienced being in a canteen and you find it difficult to read the small font on the canteen menu? A magnifying glass is very vital to correct that. But not necessarily a physical one as they are right there on your phones in forms of apps ready to be take advantage to help you do this, here is our list of 15 Best Magnifying Apps For Android/iPhone 2019
1. Magnifying Glass + Flashlight
This is one of the best magnifying apps out there, and it is also easy to work with. It has a Restaurant Menu Reader, Digital Magnifier and Prescription Bottle Reader all-in-one. With this app, you can read even the smallest print with the clarity you desire. It ensures you stop pinning the blame of imperfect eyesight on yourself. It also has one of the brightest LED torch flashlights. This app has a High Contrast Mode, a magnifying zoom from 1.0X – 5.0X and you get to save captured pictures in Library.
2. Best Magnifier
This application lets you enlarge and see everything the way it is comfortable for you. It has a high magnification factor aided by its zoom and exposure controls. A flashlight for low light situations is also handy in addition to the ability to Freeze, save or share images. This app is home to a remarkable image visibility and it is really easy and convenient to use.
3. SuperVision+ Magnifier
This app is the only magnifying glass app with an amazing live image stabilization feature. Old people have an issue with highly magnified pictures as they shake a lot. But this will be a thing of the past with this app. It is also recommended for the blind. You can read a small print at near distance and view signs at a longer distance.
Just place your camera close to little objects, as it can also be used as a microscope. It has Large and highly visible buttons, Built-in flashlight support and your snapshots can be saved and recalled.
4. Magnifier + Flashlight
One of the best in the Google Play Store, definitely. It also makes use of your mobile device's camera to magnify text or whatever pops up on your mind. You can even get creative with it. It is massive for the blind, for displaying small texts, and even for kids that are inquisitive. It features light modes and is a tested and trusted app on Android.
5. Best Magnifying Glass
It helps to magnify any image you are looking at. Small prints are transformed to large ones before your very eyes as your phone becomes a digital magnifying glass. The app consists of 5 levels of instant magnification, Automatic focus on macro items, Hyper zoom, and a simple UI. You even get to turn on the lights when it's dark via a single click.
6. Magnifying Glass Flashlight PRO
This app lets you use your phone as a full-screen magnifier with the flashlight. Can be used to magnify text, pictures. You do not need your glasses anymore when you have this app. It can function in restaurants, movie theaters e.t.c.
It has High focus capability. You can freeze, unfreeze, save or share images. There are also zoom and Exposure controls, a torch Light that enables video Zoom and the Invert feature to flip image 90° or 180°.
7. Super Magnifier Zoomer – LED Flashlight, High Zoom
It has a brilliant considerable image visibility. It also has a flashlight for low light situations, and it aids the enlargement of words in addition to a flashlight with its autofocus feature. This app lets you take control of all things zoom and exposure.
8. Magnifying Glass With Light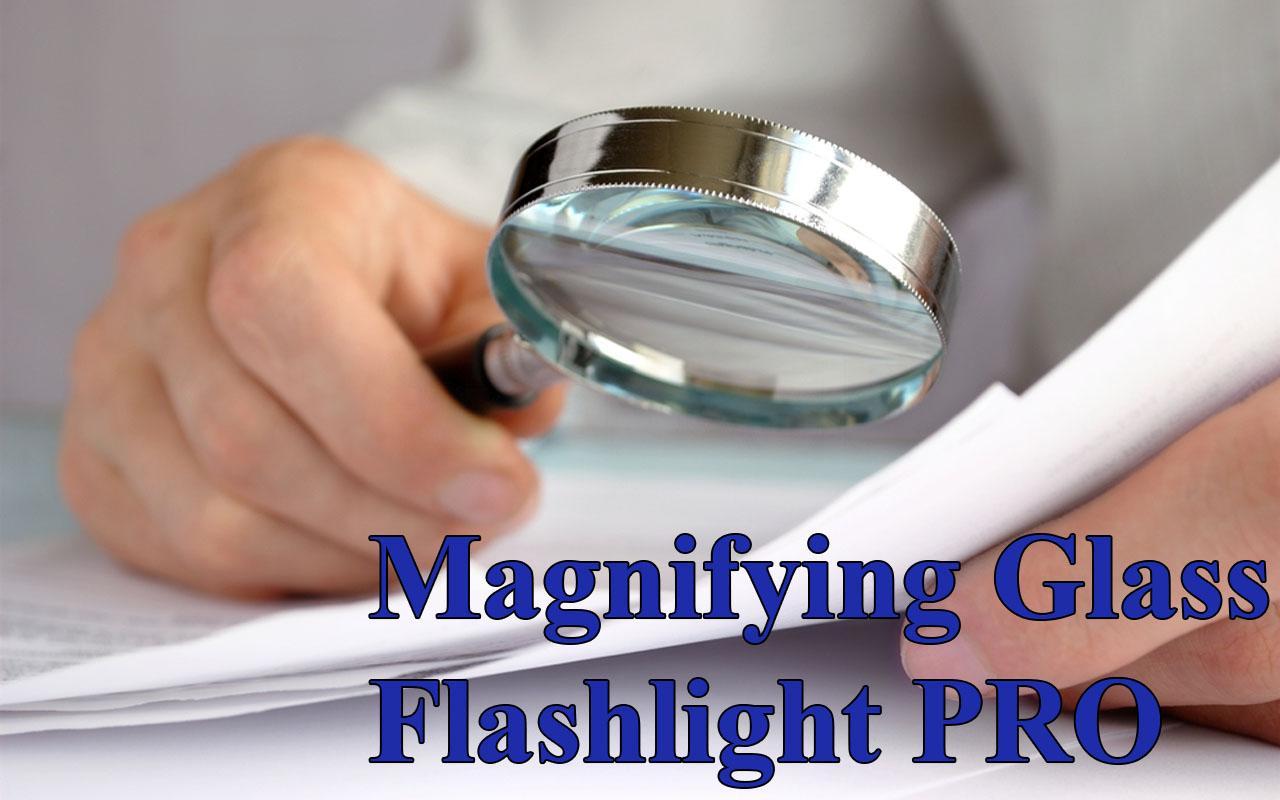 A useful app on the iTunes store. It is very handy in dimly lit restaurants, just point your iPhone's camera at the text, move the on-screen slider, and you will have enlarged easy-to-read text in no time. Features include Auto-Focus Lock, Portrait or Landscape Orientation support, Full Screen User Interface, Image Capture e.t.c.
9. BigMagnify Free – Zooming Magnifier and Mirror with Flashlight
Your iPhone/iPad are turned into a magnifying glass. It is one of the most advanced magnifying glass app available, providing cutting-edge features while being very easy to use. You can use the full screen as a huge magnifying glass after an in-app purchase plus there is Auto-focus mode.
There are advanced image filters, image stabilization and two-finger pinch gestures to zoom in and out. All this and more are why you should get this app.
10. Magnifying Glass – Magnifier
With this app, newspapers can be read as you relax without you needing your glasses. You are able to read the instructions to follow on your drug's bottle or even the menu in a not-so-bright restaurant without any hassle. It magnifies from 1x to 4x and has capabilities to save images to your album. Its flashlight is super bright. Works on iPhones & iPads.
11. Magnifier Camera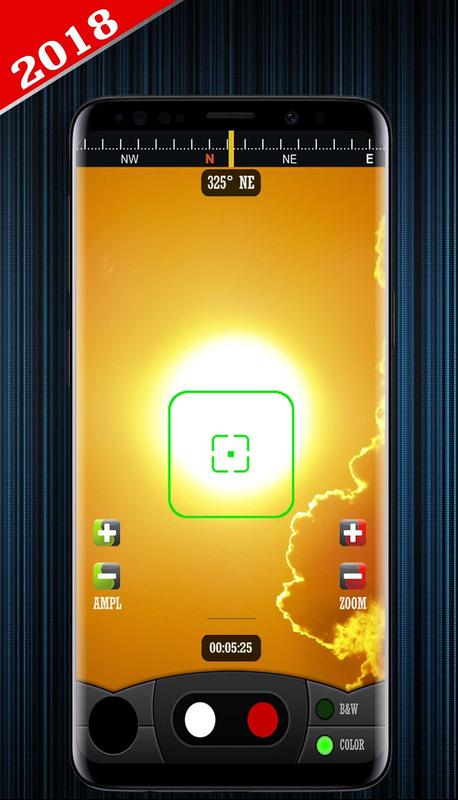 (Magnifying Glass + Camera) It aids your phone to become a perfect smart magnifier or smart microscope. It can also be used as a simple version of the skin quality check device. Easy to see small text and an open flashlight is handy with this app. You can press preview Region to focus. The flashlight option is handy as well.
12. Magnifier & Microscope [Cozy]
With this app, you do not need to carry a magnifying glass around anymore. It features a LED Flashlight, Microscope, Macro Camera, Image Freezing, Image filters e.t.c. It is a useful magnifying app.
13. Magnifying Glass
It magnifies what you look at through the camera. A Mirror feature is also present for anyone that needs a quick mirror to check out makeup or just admire yourself. All in all, an app that does the job.
14. Telescope Microscope Magnifying Glass Simulation
This app contains 4 tools. They are Telescope, Microscope, Magnifying Glass and Binocular with extra zooming features. Each tool has a zoom. They can be used for reading tiny fonts. Each tool come with night mode simulation and 4 designs themes.
15. Mega Zoom Real Magnifier Camera – HD
Magnifying is comfortable and professional with this app. It is also massive for zoomed images. Binoculars, telescopes and magnifier glass are not needed anymore. It is free plus it has a microscope zoomer, optical microscope, magnifying lens, camera control e.t.c.
There you have it – A comprehensive list of best magnifying apps for iPhones and Android. If you have other recommendations, please let us know in the comment section below.
Get the most important happenings in your inbox weekly