Essentially, the Monopod is a camera stand with a single leg. It has over the years become a goto tool for photographers and cinematographers who desire a very easy to carry camera stand for events. In this article, we explore a comprehensive list of 7 best monopods for Photography.
1. AmazonBasics 67-Inch Monopod:
A monopod is simply a stick that can be extended and comes with a mounting screw in the other end. While there are lots of fancy options with added tools that can make the difference, going for the one that provides the basics to help you save some cash is a wise move.
Must Read: 5 Best Online Resources for Learning Photography
The AmazonBasics 67-Inch Monopod is an amazing product for whoever does not fancy the extra bells and whistles. It comes with a non-skid rubber base, and it can carry up to 6.6 pounds of equipment. You can expect a carrying bag as well.
2. Manfrotto Compact: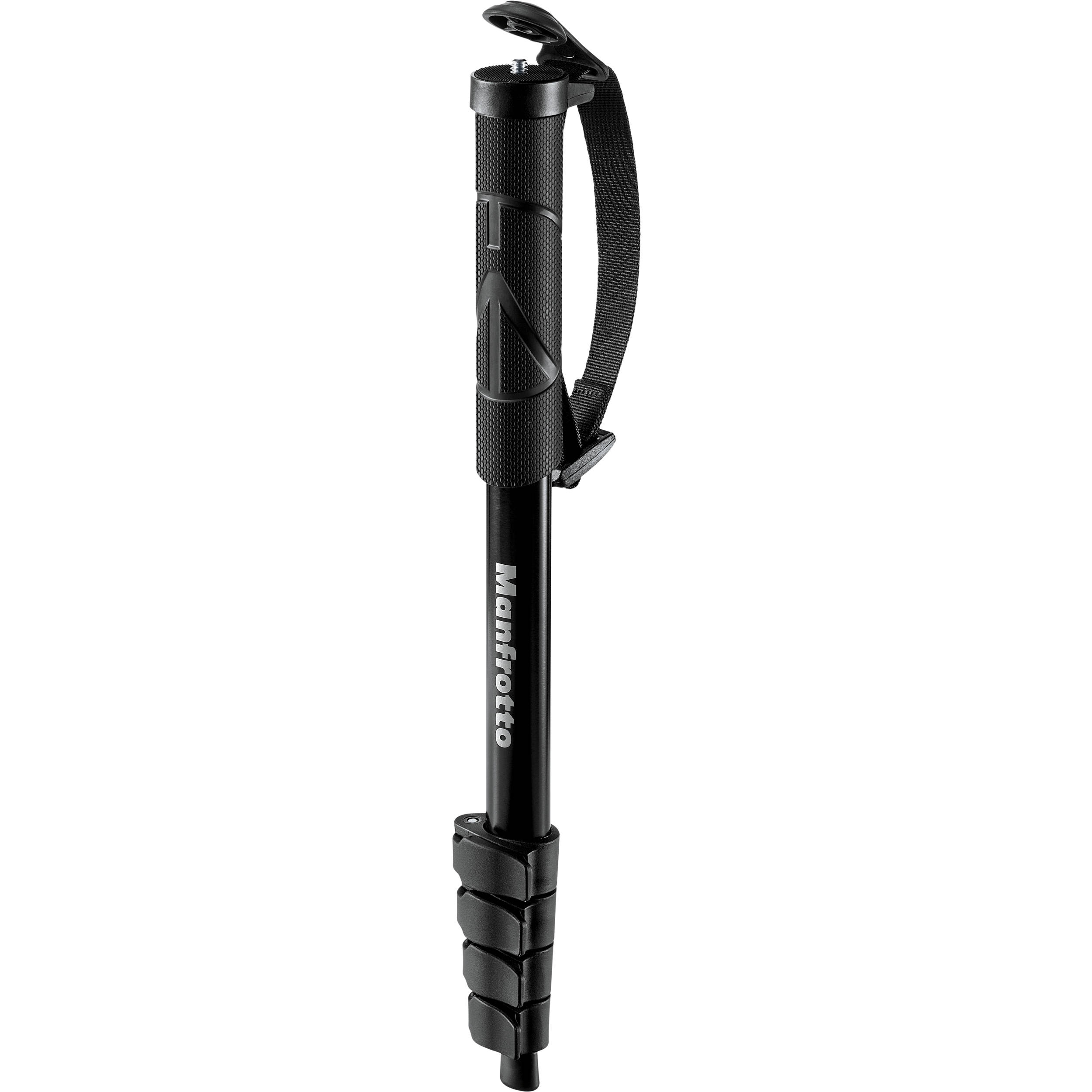 Manfrotto is popular for the quality tripods, monopods, and other photography accessories that can be bought out there. They provide expensive products but this particular monopod is shockingly cheap.
Must Read: 10 Best Drones for Photography Beginners
It provides a sturdy and lightweight aluminum construction plus a dope design. Manfrotto Compact carries just 3.3 pounds, but it is a trusted brand for value.
3. Manfrotto Element: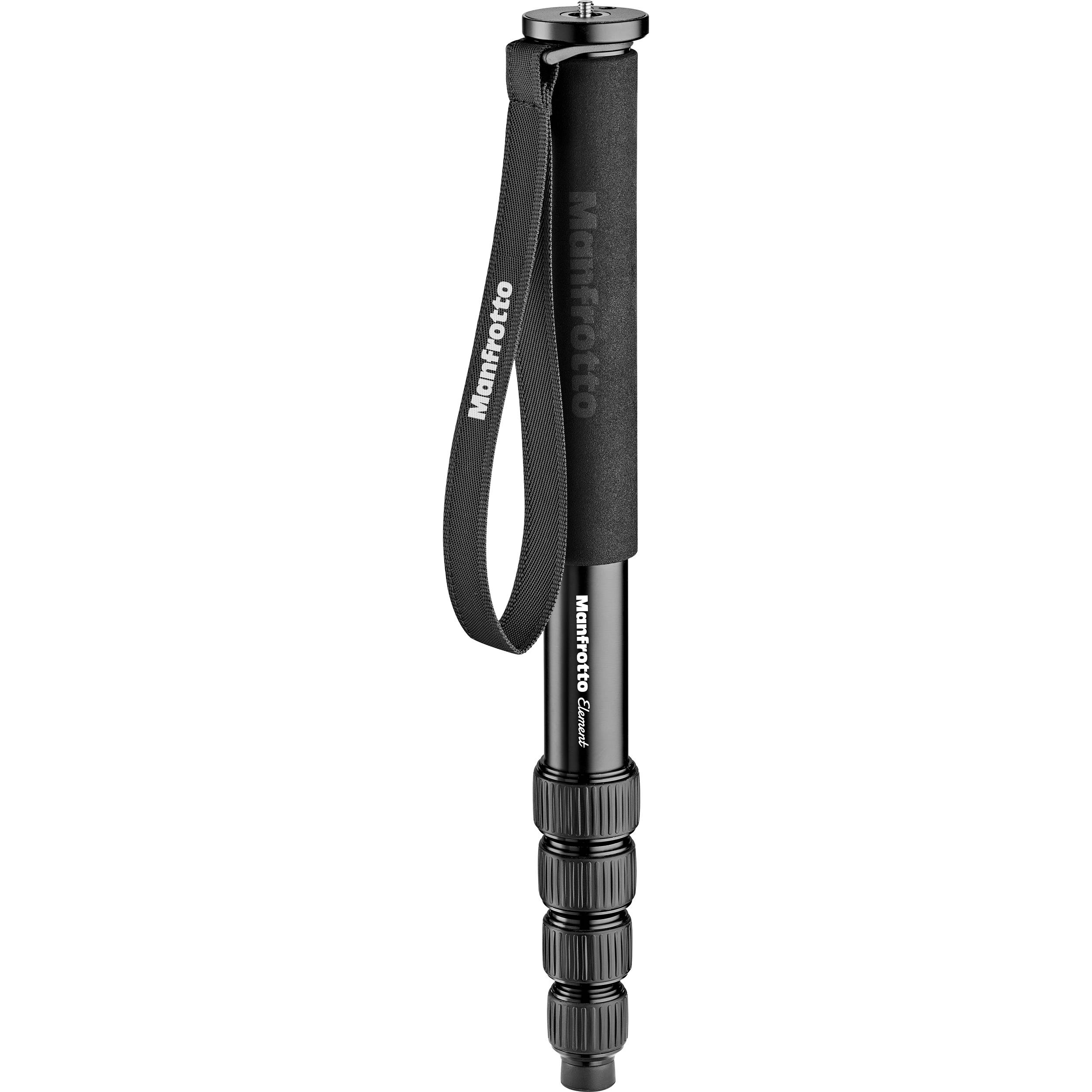 This particular monopod from Manfrotto aids extending and shortening remarkably. It is not so heavy because of its aluminum construction and it comes with another layer of protection for your equipment. It is a decent option for beginners and professionals and it will suit photographers who are working with a budget.
4. Manfrotto 290 Carbon Fiber 4-Section Monopod: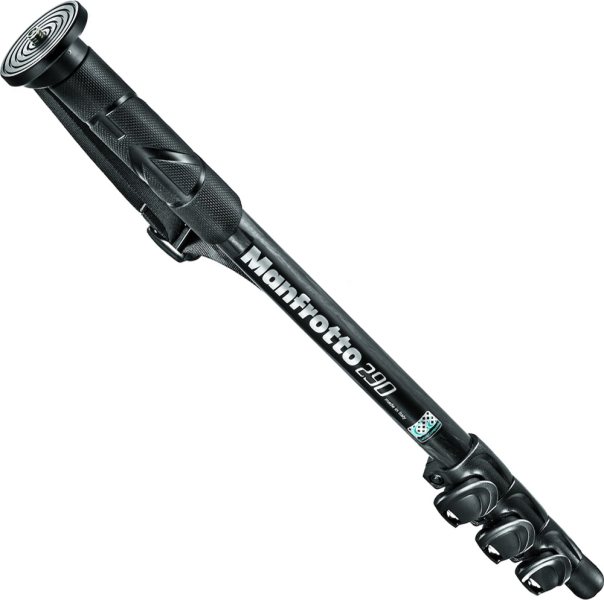 Enjoying the several benefits that come with owning a useful Manfrotto tripod without the heaviness troubles of the product is very possible. Even if it is able to carry 11 pounds, it weighs just 1.1 pounds.
5. Berlebach 112:
This monopod is definitely different from the rest but you will need to make some sacrifices here and there. Made of wood, it does not possess any bell or whistle.
Must Read: Best Android Photography Apps
Its height is about 39 to 69 inches and at the end, you can lay your hands on a steel spike that turns into a rubber anti-slip tip. You will surely love the level of craftsmanship that went into manufacturing this one.
6. Benro Aluminum 4-Series Flip-Lock Monopod:
From a not so popular brand, you will have access to amazing products at cheap prices. It comes with a 3-leg locking articulating base which you should normally find in only high-end monopods. This particular version possesses a flip-locking mechanism but Benro also has a twist-lock version. The monopod weighs 2.4 pounds and it can carry up to 44.1 pounds.
7. Cayer AF34:
Anyone searching for a pro-level monopod without the high cost can go for this one. It can be purchased for under $100 and it possesses all the bells and whistles you are searching for. Weighing 4.3 pounds, it is a weight that is worth it. Cayer AF3 also comes with a 3-leg base that aids tilting and swiveling plus the base can be removed.
More Information About A Monopod
A monopod also called a unipod, is a single staff or pole used to help support cameras, binoculars, rifles or other precision instruments in the field.
The monopod allows a still camera to be held steadier, allowing the photographer to take sharp pictures at slower shutter speeds, and/or with longer focal length lenses.
In the case of video, it reduces camera shake, and therefore most of the resulting small random movements. Monopods are easier to transport and quicker to set up than conventional tripods, making them preferable for on-the-go (OTG) photography.
An OTG photographer is not able to carry a heavy, bulky tripod around, and when he or she sees a potential shot, there is no time to bother with setting up a complicated tripod.
A simple monopod is easy to carry, easy to set up, and enables the photographer to take advantage of the situation he or she is presented with, all while providing camera support to capture a clear, sharp image.
Examples of situations in which a monopod is preferable to include wildlife and sports photography where you can dramatically increase the stability of long lenses travel photography, particularly around the golden hours and of course outdoor macro photography, especially when trying to photograph insects, etc.
Unlike a tripod, monopods cannot support a camera independently. In the case of still cameras, this limits the shutter speed that can be used.
They still allow longer exposures than hand-holding and are easier to carry and use than a tripod.
Because it confers less stability than a tripod, monopods may present difficulties when trying to get a good image with very low light photography, i.e. night time, and shots where you need a 100% stable camera for example shooting light trails or landscapes with extreme depth of field.
There you have it – a comprehensive list of best monopods for Photography. If you have any personal favorites or other recommendations, feel free to drop them in the comment section below.