Kenya and Safari go hand in hand. It is a country known for its remarkable spirit of adventure and romance. As a tourist, you are treated to a diversity of views that will only wow you. Kenya is simply beautiful and to buttress my point, here are Best Places To Visit In Kenya As A Tourist
1. Maasai Mara National Reserve
This is a beautiful game reserve. It is a Northern extension of the Serengeti and it serves as a wildlife corridor between Tanzania and Kenya. It is named after people of Maasai who have homes in the park and graze their animals as they have done for several years. In the Kenyan language, Mara stands for "mottled." The park is known for being the venue of the Great Migration, when several wildebeest, zebra, travel to and from the Serengeti, from the seventh month of the year to the 10th. The Maasai Mara National Reserve is popular for offering marvelous predator sightings, due to its huge population of lions, cheetahs, and leopards. The weather is gentle throughout the year.
2. Amboseli National Reserve
This reserve is crowned by Mount Kilimanjaro. It is one of Kenya's most famous tourist parks. "Amboseli" means "salty dust," which is a Maasai word, it describes the reserve's parched conditions. If you want to view elephants and see them close enough, this is the place to be. You will also see big cats like lions, cheetahs, giraffe, impala, eland, waterbuck e.t.c plus various types of birds. There are several types of habitat, ranging from wetlands, Savannah, to woodlands.
3. Tsavo National Park
This is Kenya's largest park. Tsavo is divided into two parts, Tsavo West and Tsavo East. Bring the two parts together and they are 4 percent of Kenya's total area and even surround rivers, waterfalls, Savannah, volcanic hills and a remarkable variety of wildlife. This park is popular for its beautiful view of massive elephant herds having fun in the red dust. The Yatta Plateau is also available here and it is longest lava flow worldwide. Tsavo West is less dry though. Some of its amazing spots include the Mzima Springs, which is lots of natural springs with high numbers of hippos and crocodiles and the Chaimu Crater, a decent place to view all kinds of birds.
4. Samburu, Buffalo Springs, and Shaba National Reserves
This reserve is in the remote north of Kenya. The movie "Born Free." displayed this park. Every single wildlife occupying it depend on the waters of the river to stay alive and several species are not strangers to the dry conditions.
These species include Somali ostriches; gerenuks and antelopes. There is also a decent spot for entertainment named the Sarara Singing Wells. Here, Samburu warrior belts out songs as they fetch water for their cattle to drink. Expect the view of big cats and wild dogs too.
5. Lake Nakuru National Park
You will get tired of the number of pink flamingos here as they are so many. The park began to exist in 1961, and over 450 species of birds have at one point or the other, stayed there. Lions, leopards, white rhinos, pythons call this park their home and you can also expect to see lakes, rocky cliffs, and woodland for your viewing pleasure.
6. Lamu Island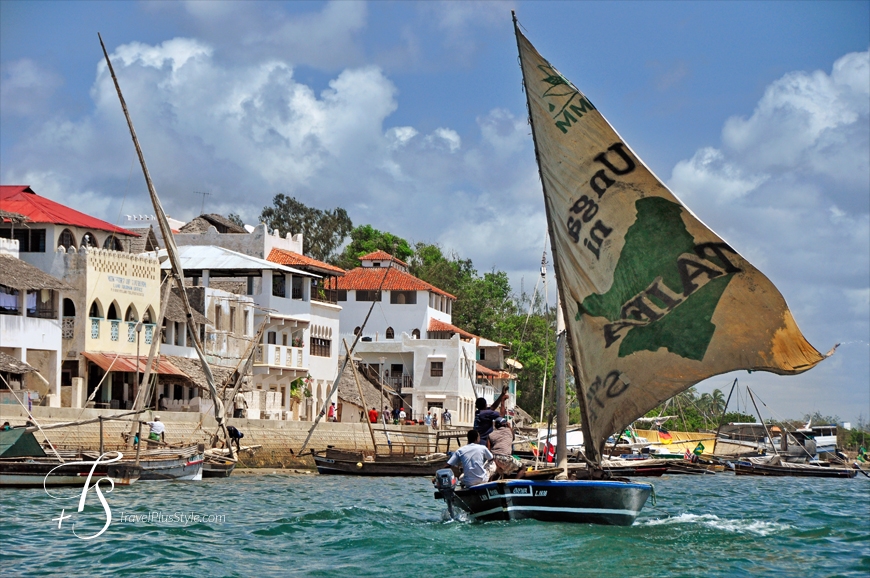 It is a UNESCO World Heritage Site and it is one of Kenya's most ancient settlement with its creation going as far back as the 12th century. From the building alone, you can see the quality trading history. Wooden doors, coral stone buildings, secret courtyards are there for you. Heading to this park is like going to the past via a time machine as donkeys are still preferred to cars here. Highly populated by Muslim, both male and female dress in traditional attire. It also has a Lamu Museum, which flaunts the Swahili culture. You even get to drink Arabic coffee in any cafe you enter around there.
7. Lake Naivasha
Birds love this park. It is well known to shrink especially when the dryness experienced is extreme. It is best to have a view of its wildlife while you are on a boat. It has over 400 species of birds present, African fish eagles are one of them.
Giraffes, zebras, buffalos are available to be seen too. You will need to look up once in a while because colobus monkeys just might be near you. A cup of tea can be used as refreshment at the Elsamere Conservation Centre.
8. Nairobi
This is Kenya's capital and it is famous for its memorable colonial history. There are lots of symbolic sites to visit plus some amazing wildlife. The Nairobi National Museum is also handy to know all about Kenya's history, nature, culture, and contemporary art. You can also pay the Karen Blixen Museum a visit. It is home to a popular Danish author, Isak Dinesen.
9. Nairobi National Park and The David Sheldrick Wildlife Trust
You will be able to see sleeping lions or a beautiful sight of lovely giraffe via the golden grass at Nairobi National Park. Buffalos, leopards, zebras, hippos, elephants, and cheetahs are present.
You can experience its wildlife as you trek and birders will appreciate the over 400 species of birds on display in the sky. You will be allowed to get as close to these wild animals as possible. Also make sure you visit the Giraffe Centre, where the giraffe will eat from your hands if you let them.
10. Mombasa
This is Kenya's epitome of tourism. The British culture, Portuguese, Arab, Indian e.t.c. It explores the 16th-century Swahili homes, markets, and souvenir stores. Beach lovers also get what they want with some decent strands closeby. The north shore of Mombasa is blessed with lots of exciting attractions like Mombasa Go-Kart, cinemas, sports, and various restaurants.
There you have it – a comprehensive list of best places to visit in Kenya as a tourist. If you have other recommendations, feel free to let us know about them, in the comment section  below.
Get the most important happenings in your inbox weekly