Podcasting as a business is booming and a good podcasting mic will definitely help you stand out among rivals. If you have guests and co-hosts, there is nothing wrong with having 2 or 3 of them to be completely unique among your podcasting pairs. Let's help by showing you 5 Best Podcasting Microphones:
1. Rode PodMic:
This microphone is little but it guarantees high-quality recording capability. As you already know, famous podcasters are known for always fine-tuning their recordings before publishing, but this mic wouldn't take much setup to get it sounding sharp and clear. However, a separate stand is required, and the XLR cable won't simply plug into any laptop or PC.
2. Blue Yeti:
If you are searching for a way to enhance the production quality on your Fortnite stream or a way to sound clearer while you interview podcast guests, this is the mic to go for. With its solid metal construction, easy setup, amazing sound, and vital functionality like polar pattern, gain, mute, it gets the job done. It is perfect for podcasting.
3. JLab Talk:
Still on the topic of best podcasting microphones. This is a quality mic that is simple to set up and use, plus you'll get 4 recording patterns to play with.
You'll also appreciate its adjustable tripod stand and the combined gain/volume dial which will glow blue or green, depending on which level you adjust. If you are looking for multiple mics for guests and co-hosts, this is a good option.
4. Blue Yeti X: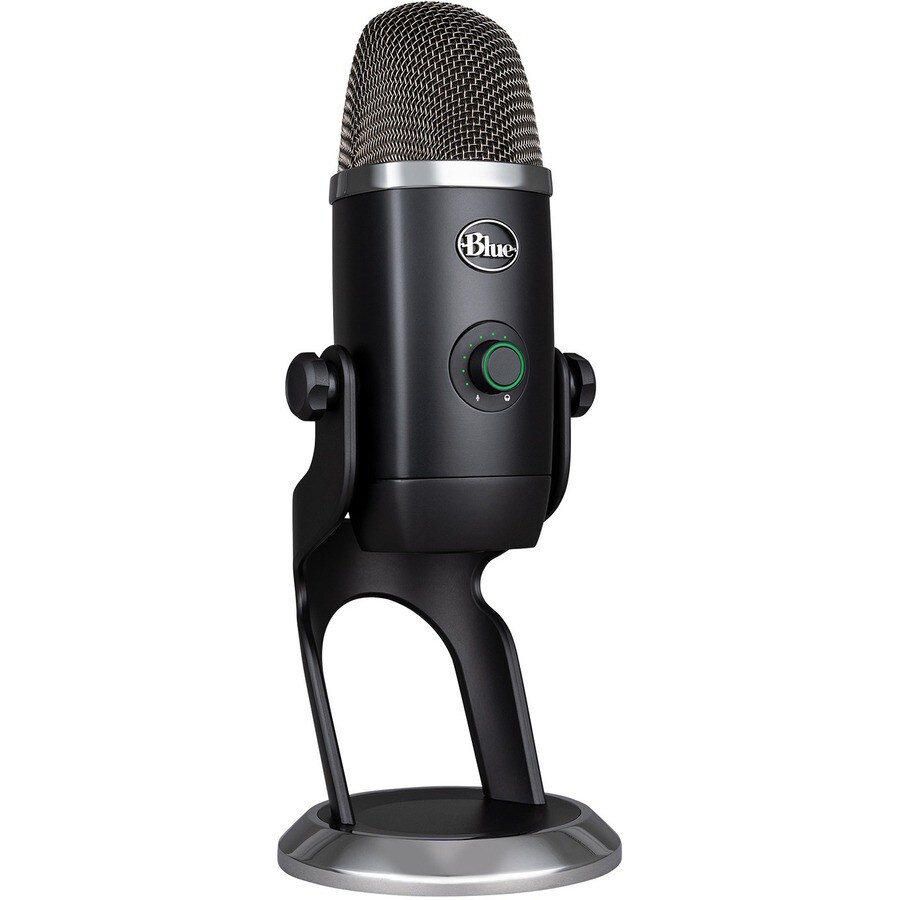 This is a bigger, upgraded version of the popular Yeti, and its enhancements include front-mounted gain controls that ensure you do not have to reach around the back to make adjustments, plus an onboard level meter that makes it simpler to access your settings. All of the above might not be the changes you expect, but they help with live recording content.
5. Elgato Wave 3:
This is not a podcaster's mic or a true generalist like any of the above, but it is a brilliant sound cardioid mic with an almost retro appearance that fits superbly with any studio space.
Must Read: 5 Best Microphones To Buy
It was produced in conjunction with the Elgato Stream Deck, a multi-button console used by streamers to make sound adjustments while they are live.
There you have it – a comprehensive list of 5 of the best podcasting microphones. If you have any personal favorite or other recommendations, feel free to drop them in the comment section below.
More Information On Gadgets:
A gadget is a small tool such as a machine that has a particular function, but is often thought of as a novelty. Gadgets are sometimes referred to as gizmos.
In the software industry, "Gadget" refers to computer programs that provide services without needing an independent application to be launched for each one, but instead run in an environment that manages multiple gadgets.
There are several implementations based on existing software development techniques, like JavaScript, form input, and various image formats.
The earliest documented use of the term gadget in context of software engineering was in 1985 by the developers of AmigaOS, the operating system of the Amiga computers (intuition.library and also later gadtools.library).
It denotes what other technological traditions call GUI widget—a control element in graphical user interface. This naming convention remains in continuing use (as of 2008) since then.
It is not known whether other software companies are explicitly drawing on that inspiration when featuring the word in names of their technologies or simply referring to the generic meaning. The word widget is older in this context.
In the movie "Back to School" from 1986 by Alan Metter, there is a scene where an economics professor Dr. Barbay, wants to start for educational purposes a fictional company that produces "widgets: It's a fictional product."