Poker is a well-known card game. There are several variants and it is simple to play. Some gamers even go as far as betting on it. As you already know, there are various ways to improve your experience with the game and we will break them down in our list of 5 Best Poker Apps And Games For Your Android Phone:
1. Appeak
This is a fast-rising poker application. It has more than 100,000 active players AND in-game challenges to make things more interesting. Appeak comes with a less complicated UI that makes everything seamless for gamers. AThe app provides 7000 free coins every day in case you need some. Gamers can also engage in the sit-and-go tournaments. It is a decent game especially if you fancy playing versus real people.
2. Governor of Poker 3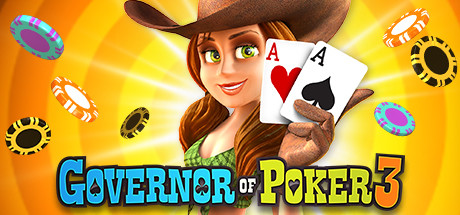 This is another interesting poker app for your Android device. It possesses several features and plays types. Some of the types are Texas Hold'em, online games, blackjack game and so on.
Must Read: 10 Best Sniper Games for Android 
You will be given chips every 240 minutes plus a spinner that will maximize the experience. Gamers should expect cross-platform support. The game can be played on the web through Facebook, Steam, iOS, and Android.
3. November31
This is from a developer on the Play Store with various decent free poker applications. It is home to games like Three Play Poker, Five Play Poker, Twenty-Five Play Poker, and a proper Video Poker app.
None of these will stand out superbly, but they are all freemium games. They are free to use as well.
4. Mega Hit Poker
It is a decent freemium poker game. It possesses free chips, tournaments, several game modes, a slots mini-game, and some social elements. It is also possible to record your games to know how you fared.
The brains behind it have an RNG certification from iTech Labs. The certification can be accessed in Mega Hit Poker's menu.
5. Poker Heat
This is another freemium option that is very interesting to play. You will be part of one of the seven leagues and you will be in a competition to know who can get to the top. Online play with friends or strangers is also possible. Since it is a freemium game you will hold on for a few free coins if you have none.
There you have it – a comprehensive list of best Poker apps and games for your Android device. If you have other recommendations, feel free to drop them in the comment section below.