It may seem as though red light therapy devices are gaining more acceptability because they keep going mainstream on a daily basis. And as you already know, these devices are incredibly useful when it comes to fixing skincare issues. See the best options in our list of 5 best red light therapy devices for your skin care:
1. Dr. Dennis Gross Skincare SpectraLite FaceWare Pro:
This 3-minute-long LED procedure helps to fix wrinkles, fine lines, blemishes, and dark circles. It comes with a brilliant design, red light to support natural collagen production, and blue light to tackle acne and redness. Simply use it with a dry and freshly cleansed face, and place the mask on your face.
2. Light Stim:
As the name hints, this device helps with ageing skin and mainly tackles problems like fine lines, loss of firmness, and visible pores.
Must Read: 5 Best Skincare Gadgets For A Smoother Complexion
The patented tech employs several wavelengths of light to make your skin look well-nourished. Its 3-minute treatment timer is also useful while helping to restore your skin's radiance.
3. Exerscribe RedTonic LED Red Light Therapy Device:
Still on the topic of best red light therapy devices for your skin care. Weighing just 7.4 ounces, you'll be shocked by how lightweight it is and how using is not complicated at all. Even if other red light therapy devices can feel super heavy on the hand, this one doesn't come with all that stress. This one is especially useful for reducing lower back pain after lengthy journeys.
4. Dr. Dennis Gross Skincare DRx Spectra Lite Eye Care Pro: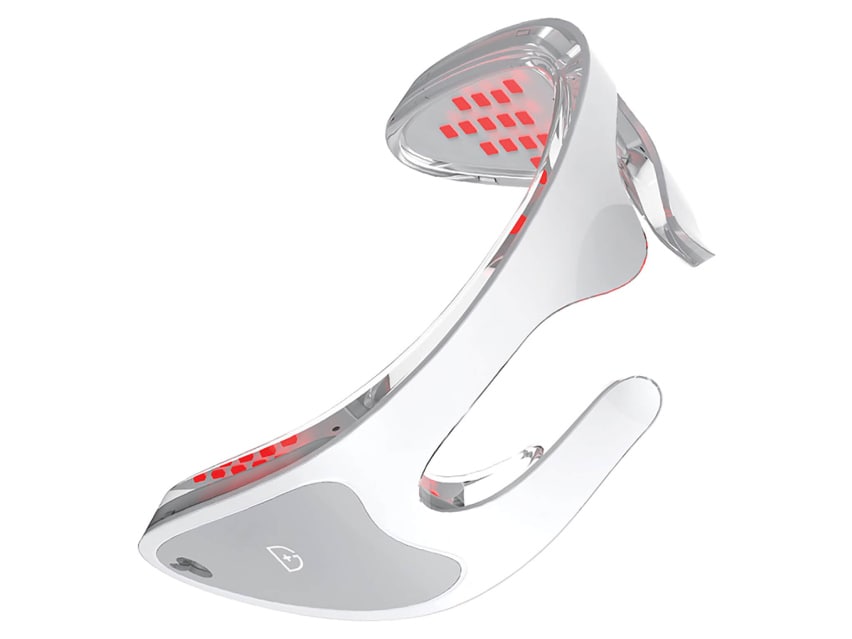 This brilliant light therapy device basically helps with your eye area. It also helps to battle the feared eleven lines and annoying loss of elasticity in the skin as we grow older.
Must Read: 5 Best Skin-Tightening Device For Your Face And Body
It is basically a futuristic red light glass that does an effective job while keeping your hands free. Its adjustable strap makes it comfortable for all head sizes.
5. NuFACE Wrinkle Reducer Trinity Attachment:
If you want to smoothen your wrinkled skin, tone up, and revive your complexion, this is the one to go for. Using infrared, and red-light therapy.
Must Read: 7 Best Anti-Aging Gadgets
this device delivers a superb glow while it corrects your wrinkles and fine lines. It is best to use it 4-5 times weekly for maximum effectiveness.
wrapping up:
There you have it – a comprehensive list of best red light therapy devices for your skin care. Feel free to drop your own recommendations in the comment section below.
More Information On Gadgets:
A gadget is a small tool such as a machine that has a particular function, but is often thought of as a novelty. Gadgets are sometimes referred to as gizmos.
In the software industry, "Gadget" refers to computer programs that provide services without needing an independent application to be launched for each one, but instead run in an environment that manages multiple gadgets. There are several implementations based on existing software development techniques, like JavaScript, form input, and various image formats.
The earliest documented use of the term gadget in context of software engineering was in 1985 by the developers of AmigaOS, the operating system of the Amiga computers (intuition.library and also later gadtools.library).
It denotes what other technological traditions call GUI widget—a control element in graphical user interface. This naming convention remains in continuing use (as of 2008) since then.
It is not known whether other software companies are explicitly drawing on that inspiration when featuring the word in names of their technologies or simply referring to the generic meaning.
The word widget is older in this context. In the movie "Back to School" from 1986 by Alan Metter, there is a scene where an economics professor Dr. Barbay, wants to start for educational purposes a fictional company that produces "widgets: It's a fictional product."