Who does not like sexting? It is the perfect kind of foreplay that can enhance the way you want him or her sexually. Though dirty, it draws you closer to the other party and generally improves your relationship. To help you step up your game, here is our list of Best Sexting Apps You Do Not Know About:
1. Dust
This is a new app. It works like Snapchat because its messages and photos also disappear. Every communication inside the app is encrypted and deleted within one day. Dust will not even reveal your name on the same screen as your messages, so it disconnects you with what you are typing. Sexting is top-notch in this one.
2. Confide
If you like sending sexy pictures then you will surely love this app. Even if it is quite identical to Dust, it comes with a "screenshot blurring" mechanism to its functioning.
Must Read: 10 Apps To Help You Seal A One Night Stand
If someone tries to capture a screenshot, it will not just eject the person from the app and inform the other user, it will also gray-out that screenshot and no one would be able to recognize it.
3. Signal
This app uses end-to-end encryption, which means it makes sure immediately you tap "send," a message cannot be intercepted and read by somebody else till it gets to the phone of the person you sent it to. You can also video call, message or group message however you choose to.
4. Cyphr Normal
Text messaging will be forgotten when you download this app. Like Signal, it also comes with end-to-end encryption.
Must Read: 10 Best Valentine's Day Apps For Android/iPhones
You will be able to be as private as you want. Users get to decide to add their names and a profile pic or nothing at all. This is a download you will not regret.
5. Wickr
Do you want to improve your sexting game? This app can be used to share really sexy, erotic voice memos with your guy or girl. With reliable end-to-end safe sending of files, pictures, and clips, you can do whatever you please, whenever you want.
6. Juicebox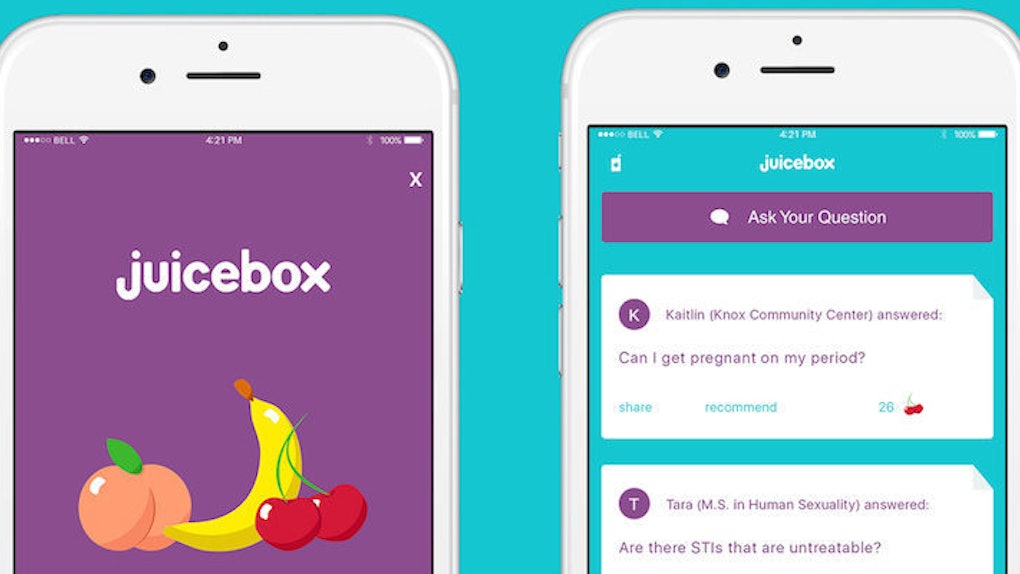 If you want to engage in sexting and you do not really know how to go about it, this app is for you. It is basically the virtual guide for all things sex and intimacy.
Must Read: 8 Best Dating Apps for iOS
It provides one-on-one coaching with a professional sex and relationship coach, useful tips and allows you to practice how to sext with its virtual Slutbot, which is a chatbot designed to assist you to step up your sexting skills.
7. Wild
Are you so horny and in the mood to sext but there is no girl or guy? It is not a big deal. Just download Just be wild and end your problem immediately. As the name hints, this is a quick growing hookup app with features for juicy content. The amazing thing is that only your matches will be allowed to text you.
There you have it – a comprehensive list of best sexting apps. If you have any other recommendations, feel free to drop them in the comment section below.