There are times we hear songs, that we have never heard before. In cases where these songs are appealing, the desire to download them or get more information about them arises. Since the song is new to you, getting the name of the singer and song title becomes an issue. This is where song identifier apps come into play. In this article, we are going to explore a list of 10 best song identifier apps for Android and iPhone (iOS)
This fantastic app from Google has a widget that you can add to your lock screen and is capable of listening to and identifying music playing in the room or around you instantly. What else do you expect from Google? This is a high-quality application that does not waste your system resources and will prove to be the most practical song-identifying app.
On top of the practical aspects of the app, it is also pretty cool on looks and easy to use interface, so you do not need any tutorials maybe. And hey! The app will link you to the Google Play store where you can buy the songs you like.
1. Shazam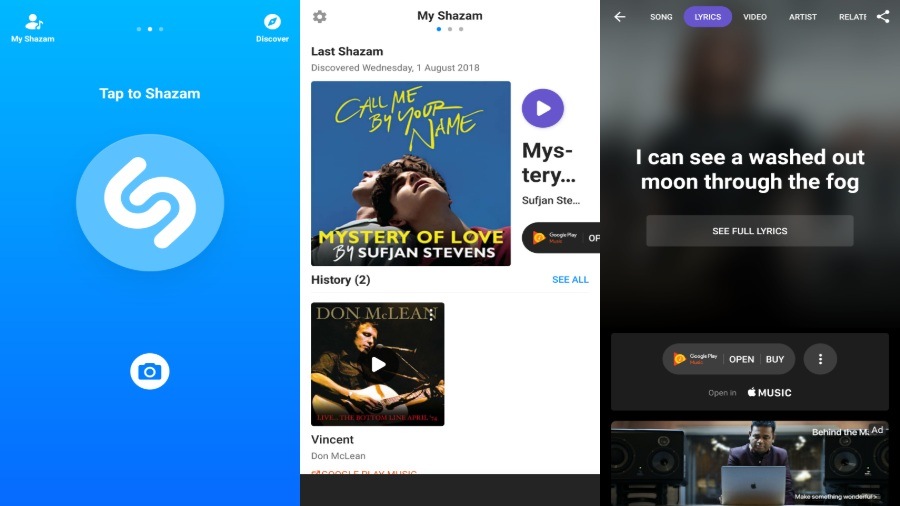 When it comes to song identifying apps, Shazam seems to be taking the lead. This is due to a lot of obvious reasons. Shazam was the first song identifier app ever created, the developers of Shazam invented the sound recognition technology.
The Shazam app, lets you identify songs, by allowing the app to listen to the sound of the music, via your smartphone's mic. Apart from identifying songs, Shazam can also identify movies and TV shows by listening to them.
Shazam features a library, where users can discover new songs and videos. Users can also browse charts here, to see the songs other Shazam users are discovering. Search for songs without an internet connection; Shazam will hear and save results, to be delivered when next you go online.
2. SoundHound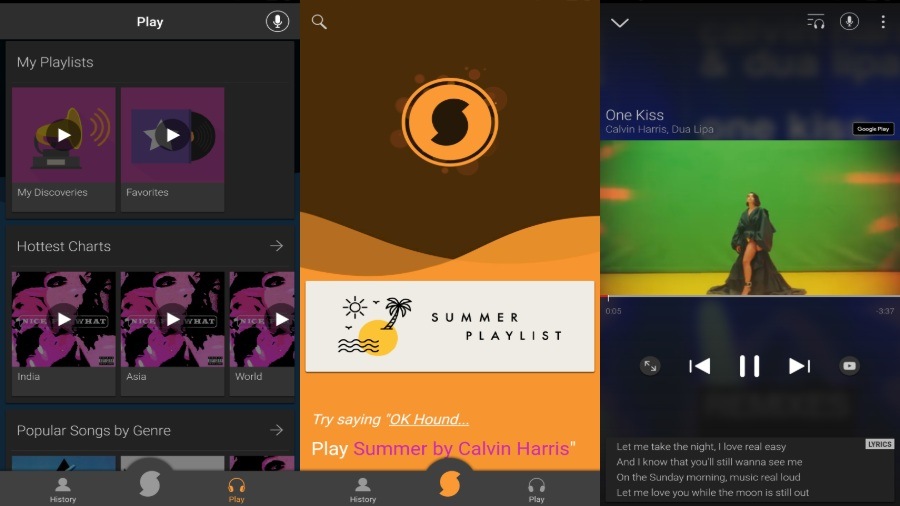 Second on the list is SoundHound. SoundHoud offers services, very similar to the Shazam app; it is Shazam biggest competitor. The soundhound app most significant feature is its voice command feature. Say "Ok Hound" and the SoundHoud app will automatically search for information of songs playing.
The SoundHound apps let you view lyrics of songs, connect to Google Play. The SoundHound app is also available as a web version. When using the web version, SoundHound makes use of the microphones on your computer.
3. Musix Match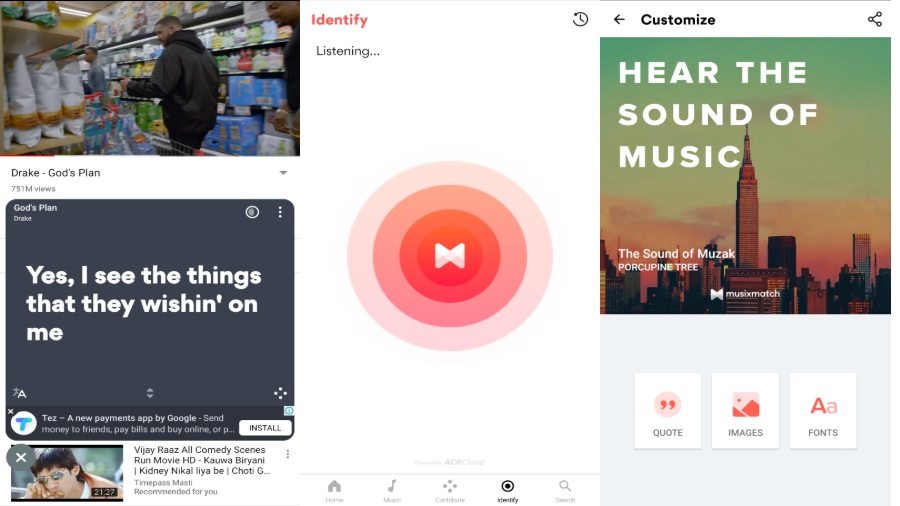 MusixMatch is a music player that can identify songs. MusixMatch is focused entirely on providing the lyrics of songs it recognized. Once you start playing songs on your smartphone, MusixMatch immediately provides the words of the song playing, provided you have an internet connection.
4. Track ID
Developed by Sony, Track ID is another excellent app for identifying songs. It is straightforward to use the app, with minimal features. Track ID helps you find the title of songs, using the built-in mic on your smartphone. TrackID sets itself apart, with its live map feature. The Live map shows you real-time tags from people around the world.
This way, you will be able to listen to a few seconds of each song, as it comes in. It helps you listen to songs other people are listening around the world.
5. Google Music Recognition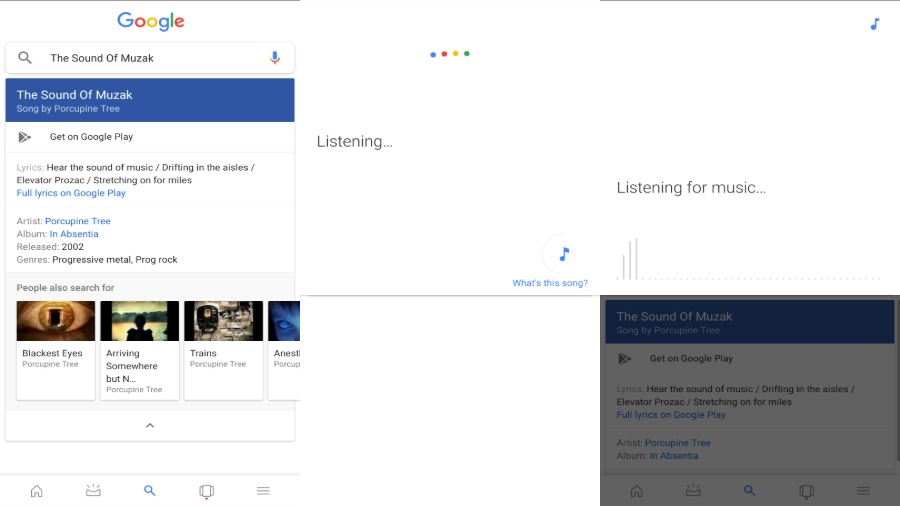 Google seems to be involved in almost all aspect of software technology. Find a Google made software to identify songs, is no surprise. Google music recognition, is built into the Google Assistant. To get this music recognition software running, all you need to do is yell the key phrase "ok Google," or you could tap on the music icon, in the bottom right corner, to speed up music recognition.
Unlike the already mentioned song identifiers, Google music recognition software doesn't feature any library to get info of the latest song. It's a straight forward software, designed to help you recognize lyrics of songs.
6. Beat Find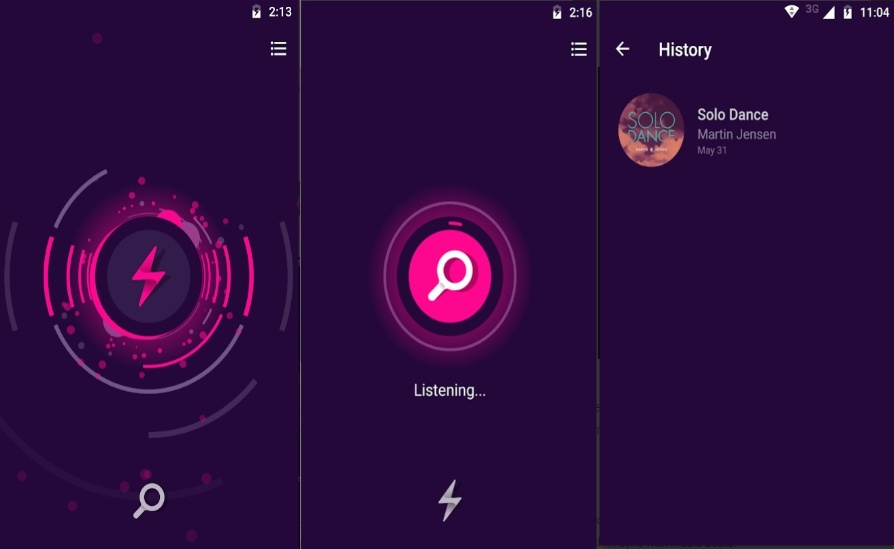 Its name says it all; Beat Find is an app that helps you identify the names of songs being played. Beat find can gather information from songs, by listening to beats of the song, via your smartphone microphone.
When it gets information on a song, it brings a flashing strobe light effect, using your smartphone light. Beats finder keeps a history of songs recognized, and also lets you listen to songs on Spotify, Youtube, and other streaming services.
7. Soly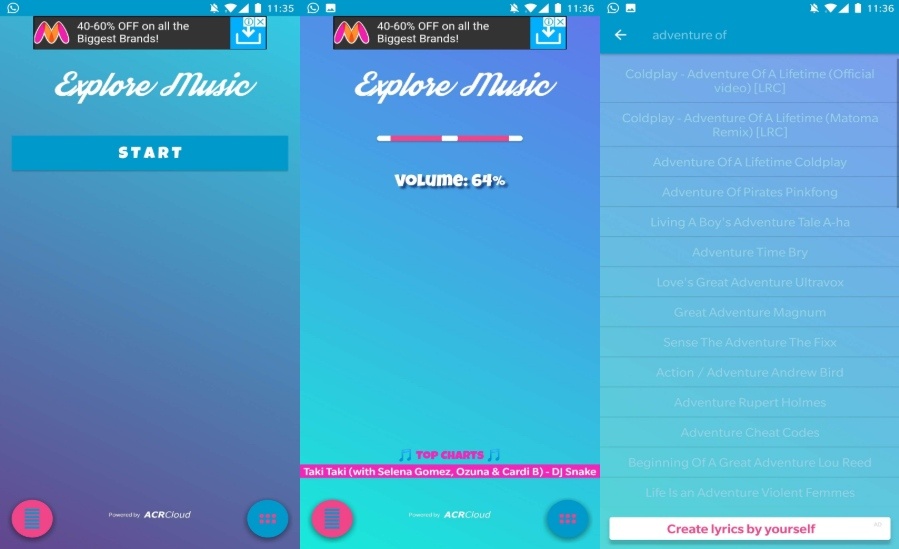 Similar to MusixMatch, Soly is another song identify, that is also a music player. Soly provides lyrics for the songs it recognizes via the microphone on your smartphone. Soly identifies songs and provides lyrics of the songs identified. With the built-in music player, you play songs identified on the Soly app.
8. Genius
Still in search for an excellent song identifier app, Genius may be all you need. Genius is a song identify apps, that provides information on songs, by listening to them via your smartphone's microphone. Though it features a very distracting interface, it is equipped with features to help you identify unknown songs.
9. Music Finder
Amazing music finder helps users get info of unknown songs. All the app requires, is permission to use the microphone on your smartphone. Amazing music finder is a lightweight music recognition app, designed to work best on smartphones with edge display, for easy reachability.
10. Sound Search For Google Play
Designed by Google, the sound search app is a song identifier that provides information on songs the apps is listening to, via the Mic on your smartphones. The sound search app can be set as a widget, for better reachability.
Despite the fact apps featured on this list of best song identifier apps bear different names and unique features, they all perform the same function, which is to allow to provide information about unknown songs. If you have other top-notch recommendations, feel free to drop them in the comment box below.