Do you intend to relocate to America pretty soon and need information on how to reside in the best places in the country? No one likes to stay in just any location and I fully understand why this is necessary. Even American battle this problem as a Pew Research Center study recently revealed that almost half of Americans would prefer to live somewhere else than they do now. So, to ensure you do not experience the same fate, here is our list of 10 Best States In America:
1. New Hampshire
New Hampshire might not be very rich but its occupants make up for it with their hate rate of employment. Just 5 percent of those staying there are with no jobs. Plus it is very safe over there. All these factors put together are why it is one of the best states to live in if you plan to relocate to America. No one lacks anything there but the weather is kinda terrible.
2. Massachusetts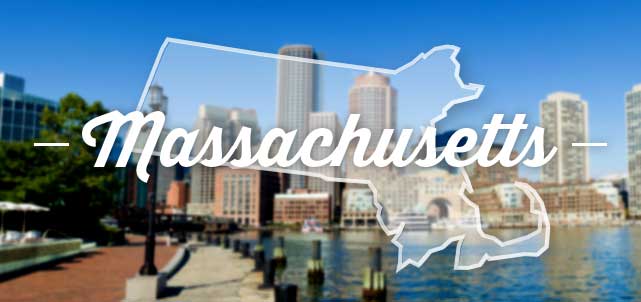 This is a beautiful place to live in. Each house there rake in about $74,000 annually which is not too bad if you ask me. The general economy is amazing and there is a high demand to stay in the place. The people living there are very rude and uncivilized though so people from other states prefer to not relate to them. They also have the most terrible drivers as revealed by an AAA 50 states membership survey and rating.
3. Hawali
This is another state you can call home in America. Everybody will like to stay there. The homes there are quite expensive though but the people occupying the space in the state are highly educated. But, there are crime issues, even if it is nothing to be too worried about.
4. Connecticut
The families that occupy the homes there are some of the richest in the United States of America.
So, the cost of living in the state is quite high and you really have to be financially buoyant to secure home there. Houses still get sold easily and there are only a few empty homes as at now. The public schools are also quality but quite over-crowded. It is also safe to live in.
5. New Jersey
This state is safe. Plus you also get to enjoy its well financed and managed public schools. The disadvantage with it is that it is the most densely populated place in the US and commute times are longer there than in other states. The long stretches in Jersey is also home to more cows than regular human beings. Everybody hurries in the state and it is quite over-crowded so you to have to be sure you are ready to go through all of that.
6. Vermont
This is a decent place to stay in for lots of reasons. Crime is decreased and public school education is top notch.
The schools here are well financed and not crowded in any way. About 500,000 people occupy the entire state. Also, almost everyone that make up this population is covered with insurance. It is a great option to go for.
7. Minnesota
Homes here earn about $63,000 annually, and that is one of the highest in the US. Their lives are comfortable and peaceful because security is tight. Trust me when i say this is the right combination to consider. The only downside is the weather. You can expect snow whenever for six straight months.
8. Virginia
This state is about the richest in the nation. It is also the 10th least dangerous state in America for those that cherish their safety.
This is according to the recent FBI statistics that look into violence per capita. The public schools you will find here are decent and not overpopulated. But its residents are not adequately insured since more than 10 percent have no coverage.
9. Rhode Island
The crime rate is shockingly reduced and it is quite safe to live in. Also, houses get sold rapidly. The only issue with this state is its high rate of unemployment. If that was not the case it could've been the sweetheart of the most powerful country in the world.
10. Maryland
The sun shines often here. The families that stay here also boast of the highest salaries in the United States. They earn above $78,000 yearly. Their residents are very educated and their public schools are immense. The population here is about 5,996,079 people and their medium home value is $296,500.
There you have it – a comprehensive list of best states in America. If you have your personal favorites, drop them in the comment section below.