Looking at it, YouTube Kids appears like a decent idea. YouTube is the platform for all types of quality clip content, therefore a dedicated age-conscious version for kids is amazing. But, even after lots of parental controls, YouTube Kids still get exposed to all form of content that is not suitable for these young ones.
A spokesperson even said in 2018, "We've taken a series of tough actions to better protect families on YouTube and YouTube Kids, including getting content down faster through technology, hiring more people to help us tackle content that breaks our rules and cutting the revenue streams to content that misleads families."
Luckily, there are other choices, the ones that will most likely not corrupt the mind of your children.  Check out what they are in our list of Best Streaming Apps For Kids:
1. The PBS Kids Application
This is an amazing option for kids to watch anything on a mobile device or tab. It can be used on Android, and iOS devices and Kindle Fire, so you are covered with any device you might own. Its design is also one that children can seamlessly do and undo with. The application provides a live feed of anything that is airing at the time plus loads of interesting episodes of whatever you want to watch. Chromecast is also available if you need to project stuff to a larger screen. It costs you nothing too.
2. Amazon FreeTime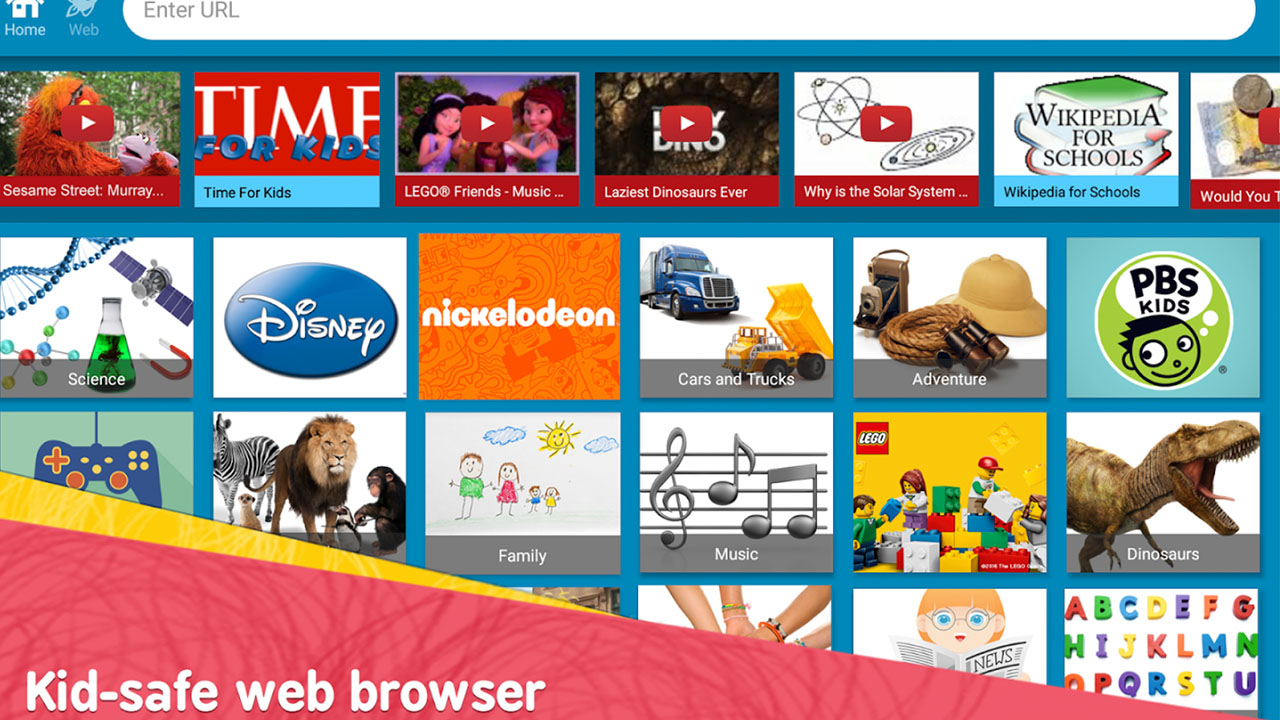 This is a beautiful alternative, especially If you are an owner of the kid version of the Kindle Fire tab. You pay a monthly subscription though and you will be able to access over twenty thousand applications, games, clips, books, and Audiobooks.
You enjoy educational materials as well. This is more than a normal steaming application. You are able to lock clips and games until educational objectives are achieved. Parental control is present in it too.
3. Netflix Kids
Netflix has always been the home of great entertainment for your children. The kid's section is secure and you are allowed to set an age rating on each profile. But you should monitor what is being shown to ensure it is worthy to be seen by kids.
The 1st row of content is characters to aid you and your kid to search for anything you intend to watch instead of attempting to help them to read rows of show title cards. Famous titles are present but beware of some contents that are not appropriate for kids, for instance, Captain Underpants.
4. DisneyNOW
As we know, Disney loves to cater to the children when it comes to streaming action. This app provides content from Disney Channel, Disney XD, and Radio Disney. For very young kids, there is your favorite Disney Junior. Immediately after registration, your kid can choose "favorites" according to a selection of character thumbnails. Shows can be located easily and there are games in there as well.
5. Cartoon Network
For older children, it is blessed with applications. Several of them are character- or show-specific, but there is a main application for streaming and it can be accessed on iOS, Android and Amazon.
There are complete episodes of classic films and the fresh blockbusters currently available. To get it all unlocked though, a cable/TV login is required.
6. Nickelodeon
Nickelodeon possesses 3 applications named Nick, Nick Jr and Noggin. The first two will provide complete access with a Television log-in while Noggin attracts a $7.99 i.e 2,875 naira subscription every month. You get to enjoy loads of content for kids that are yet to start school, interactive clips, and shows that are just right for the age in question. It is available for iOS, Android, Amazon and Roku.
There is have it – a comprehensive list of best streaming apps for kids. if you have other recommendations, feel free to drop them in the comment section below.