When you have a Netflix subscription, do not waste time browsing for so long for the perfect choice. We have narrowed things down with our 7 Best Streaming Shows On Netflix:
1. MARRIAGE STORY
This is a huge contender for an Oscar this year, it is simply a hilarious, strange look at a divorce between 2 creative people. It is a breakup show that plays like a rom-com. Marriage story is funny, smooth, raw, sincere and it centers around storylines that bring the worst out of its characters.
2. YOU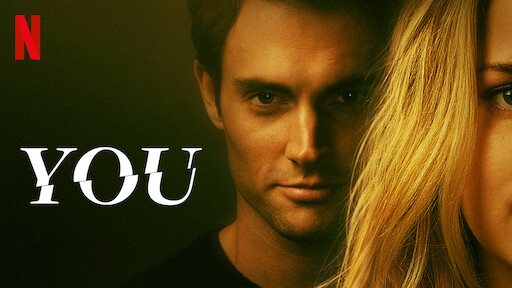 It was formerly handled by Lifetime, but Netflix took over for its 2nd season. This is a thriller about a bookseller who loves stalking women.
Must Read: 5 Best Sci-Fi Movies On Netflix
Even if it is a thriller, it serves a huge dose of romance too. "You" concentrates on male entitlement and how out society embraces it.
3. THE IRISHMAN
Still, on the topic of best streaming shows on Netflix, The IRISH MAN is another highly recommended show. This one is quite long, but it is worth your time. It tells the story of a truck driver who began a career as a muscle for the mob.
Must Read: 7 Best Netflix Drama Movies Available For Streaming Right Now
Its story focuses on politics, labor, and crime and could also be seen as an emotional examination of the masculinity portrayed by Martin Scorsese's crime stories.
4. THE HAUNTING OF HILL HOUSE

This is a horror show that is scary and also about family. In it, a family is haunted by the night their mother died and had to quit the weird manor their dad hoped to renovate and sell. It will be an anthology when it returns next year as The Haunting of Bly Manor.
5. AMERICAN CRIME STORY: THE ASSASSINATION OF GIANNI VERSACE
This is a brilliant show that silently contrasts the simple excess of the '90s with its still-hidden gay culture. As it shows you Cunanan, the character study of a murderer that does not succumb to the lucidity.
Must Read: 5 Best Funny Movies On Netflix
Rather, it makes use of his victims as a window into how homophobia begins and makes us blind to its violence.
6. THE GET DOWN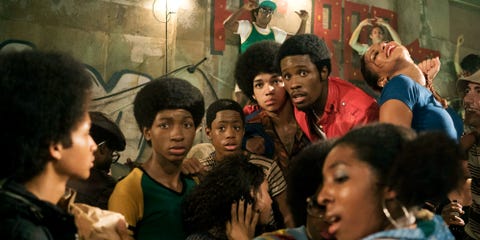 This is a show about the birth of hip-hop and the beginning of a disco. It shows you young street poets doing all they can to realize their huge dreams. It is a singular show on Netflix and it has an amazing storyline that you love to follow till the end.
7. GLOW
The story centers around an upcoming actress-turned-wrestler, Ruth Wilson, who shockingly found success and satisfaction in wrestling. It then explores the lives of Ruth's ring mates and tells brief stories about ladies from several walks of life.
More Information On Netflix:
Netflix is an American media services provider and production company headquartered in Los Gatos, California, founded in 1997 by Reed Hastings and Marc Randolph in Scotts Valley, California.
The company's primary business is its subscription-based streaming service which offers online streaming of a library of films and television programs, including those produced in-house.
As of April 2019, Netflix had over 148 million paid subscriptions worldwide, including 60 million in the United States, and over 154 million subscriptions total including free trials.
It is available worldwide except in mainland China (due to local restrictions), Syria, North Korea, and Crimea (due to US sanctions).
The company also has offices in the Netherlands, Brazil, India, Japan, and South Korea. Netflix is a member of the Motion Picture Association (MPA).
Netflix's initial business model included DVD sales and rental by mail, but Hastings abandoned the sales about a year after the company's founding to focus on the initial DVD rental business.
Netflix expanded its business in 2010 with the introduction of streaming media while retaining the DVD and Blu-ray rental business.
The company expanded internationally in 2010 with streaming available in Canada, followed by Latin America and the Caribbean. Netflix entered the content-production industry in 2012, debuting its first series Lilyhammer.
Since 2012, Netflix has taken more of an active role as producer and distributor for both film and television series, and to that end, it offers a variety of "Netflix Original" content through its online library. By January 2016, Netflix services operated in more than 190 countries.
Netflix released an estimated 126 original series and films in 2016, more than any other network or cable channel.
Their efforts to produce new content, secure the rights for additional content, and diversify through 190 countries have resulted in the company racking up billions in debt: $21.9 billion as of September 2017, up from $16.8 billion from the previous year.
$6.5 billion of this is long-term debt, while the remaining is in long-term obligations. In October 2018, Netflix announced it would raise another $2 billion in debt to help fund new content.
There you have it – a comprehensive list of best streaming shows on Netflix. If you have other recommendations, feel free to drop them in the comment section below.