As you already know, designers use drawing tablets mostly for digital illustration or photo retouching work, and it makes it simpler and more interesting to use than just using a mouse. For the best options available right now, see our list of 5 best tablets for graphic design:
1. Wacom Cintiq 22:
Wacom is a popular brand that focuses on drawing tablets and the company has been around for a while. This is a tablet with a screen, therefore you'll be able to draw directly on the display which is available in 2 sizes: small (15.6") and medium (21.5"). With a maximum resolution of 1920 x 1080 HD, it is the 3rd-largest model of all Wacom drawing boards.
2. Apple iPad Pro: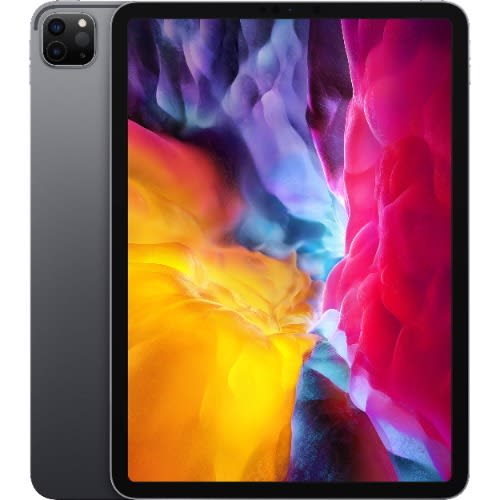 If you appreciate Apple products like most designers do, this is the option to go for if you need a drawing tablet with screen.
Must Read: Top 4 Best Photoshop Alternatives for Designers
Be aware that it can be used not just as a drawing tablet but as a powerful laptop too. It also charges magnetically like the Wacom's one, but you'll need to purchase it separately.
3. Huion H610PRO V2:
If you are searching for tabs that are available for reasonable prices but you don't want less quality, this is the option to invest in.
Must Read: 6 Best Apps All Fashion Designers Should Have 
This tab is home to several features, including its 8 express keys and 16 soft keys. It delivers amazing graphics with its 10 by 6.25 inches working are for a PC and 3.9 by 6.25 inches for mobiles.
4. XP-PEN Artist12:
If you want a tab that won't make you break the bank and you don't mind connecting it to your PC, this is the best choice for you. Be aware that its drawing pen display must be used with a PC, unlike the options mentioned above.
Must Read: 5 Best Monitor Calibrators For Designers
It possesses an 11.6" display area and is equipped with 8192-levels of pressure sensitivity. Its Full HD display paired with 72% NTSC (100% sRGB) Color Gamut also delivers amazing images, superb colours and clear detail of your artwork.
5. Huion Kamvas Pro 13:
This tablet comes with a fully-laminated textured screen, a 120 per cent sRGB color gamut, a battery-free camera, and pen tilt functionality.
Must Read: 5 Best Monitor Calibrators For Designers
You'll definitely appreciate this amazing tab that comes with an active area of 11.5 by 6.5 inches, and 13.3 inch diagonal. It will also be delivered with the tablet stand, battery-free pen, pen stand, and combined cable.
There you have it – 5 best tablets for graphic design. Feel free to drop your personal favorite and other recommendations in the comment section below.
More Information On Gadgets:
A gadget is a small tool such as a machine that has a particular function, but is often thought of as a novelty. Gadgets are sometimes referred to as gizmos.
In the software industry, "Gadget" refers to computer programs that provide services without needing an independent application to be launched for each one, but instead run in an environment that manages multiple gadgets. There are several implementations based on existing software development techniques, like JavaScript, form input, and various image formats.
The earliest documented use of the term gadget in context of software engineering was in 1985 by the developers of AmigaOS, the operating system of the Amiga computers (intuition.library and also later gadtools.library). It denotes what other technological traditions call GUI widget—a control element in graphical user interface. This naming convention remains in continuing use (as of 2008) since then.
It is not known whether other software companies are explicitly drawing on that inspiration when featuring the word in names of their technologies or simply referring to the generic meaning. The word widget is older in this context. In the movie "Back to School" from 1986 by Alan Metter, there is a scene where an economics professor Dr. Barbay, wants to start for educational purposes a fictional company that produces "widgets: It's a fictional product."
Get the most important happenings in your inbox weekly