If the flashlights you purchase from the store are not bright enough, a tactical flashlight can be the product you need. To make things more appealing, there are very cheap ones that are super durable, whether they are used around the house for camping or hunting. For the best options out there, see our list of 7 Best Tactical Flashlights To Buy:
1. Feyachi FL11-MB:
This flashlight is the cheapest on this list and it is blessed with amazing features. It generates 1200 lumens of white light that will take up to 200 meters for 4 hours.
Must Read: 6 Best Tech For Camping
It is super durable and will be useful in the rain as it possesses waterproof O-rings with anti-abrasive coating. If you hunt, it can also be quickly attached or detached.
2. Supernova Guardian 1300XL:
This is a brilliant flashlight that can illuminate the distance of about 3 football fields. It has five different modes – high, medium, low, strobe, and SOS plus it is home to BrightStart Memory tech, meaning when you power it on, it will power on in the mode you last used it in. It is also blessed with grooves at its head for you to use if there is any need for self-defense.
3. Fenix PD35 TAC:
Still on the topic of best tactical flashlights to buy. This is a non–heavy and compact flashlight that is blessed when it comes to brightness. Apart from its battery, it weighs 3.1 oz, therefore it will not increase the weight on your shoulders while you camp.
Must Read: 10 Best Camping Apps For Your Android Phone
It is home to a 1000 lumen maximum and comes with Cree XP-L LED, which has a lifespan of 50,000 hours.
4. ThruNite TN 12 2016 XP-L: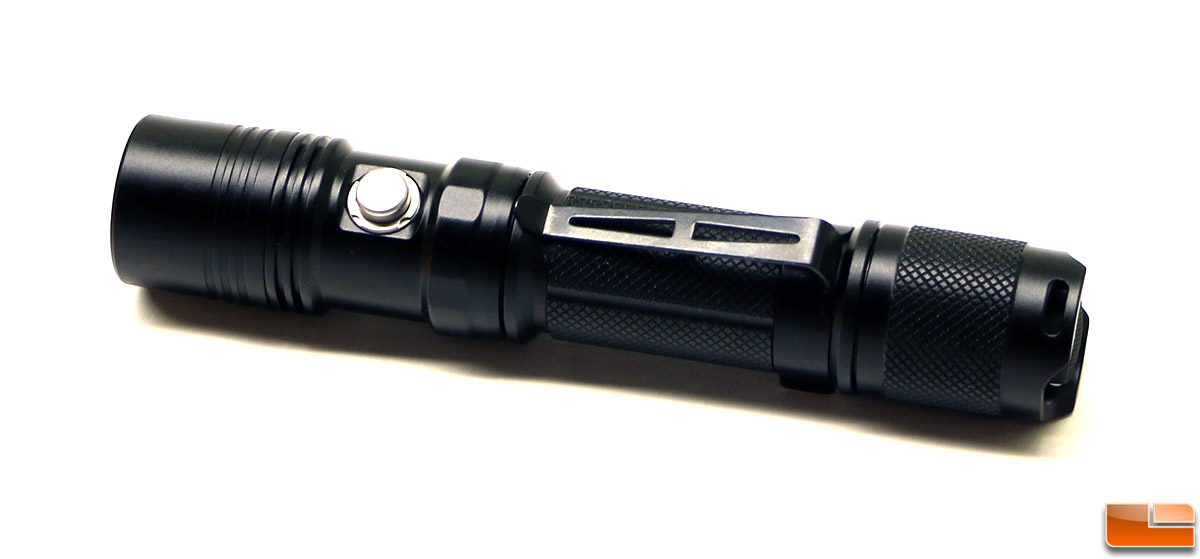 This is a tactical flashlight that can generate 1100 lumen. However, it comes in several modes, all with various lumen settings.
Must Read: 7 Best Military Gadgets
One of the most vital modes it comes with is Firefly mode, a 0.4-lumen setting that functions like moonlight, which gives you a little amount of light to let you safeguard your eyes while you read a map or book.
5. Streamlight 69260 TLR-1 HL:
If you are searching for a tactical flashlight that you want to attach to a weapon, this is the one to go for. It mounts straight to lots of weapons, including weapon-like devices such as paintball guns. Its UI ensures your hands are kept away from the muzzle when you attach and detach the tactical light.
6. Streamlight 88060 ProTac HL 4:
Just like Streamlight 69260 TLR-1 HL, this flashlight makes use of C4 LED tech to power its light. However, even if the Streamlight 69260 TLR-1 HL produces 800 lumens, the 88060 ProTac HL4 produces up to 2200 lumen. Depending on which mode the flashlight is used in, the battery can last from around 1.5 hours to 40 hours.
7. Surefire P3X Fury Tactical:
This is the cheapest and brightest LED flashlight on this list if you searching for something that will give you optimal light output while lasting for a long time. It can generate 1000 lumen and its LED emitter is regulated to maximize light output. It is also home to Intellibeam tech that auto-adjusts your flashlight's light output according to your environment.
More Information On Torchlight:
A torch is a stick with combustible material at one end, which is ignited and used as a light source. Torches have been used throughout history, and are still used in processions, symbolic and religious events, and in juggling entertainment. In some countries "torch" in modern usage is the term for a battery-operated portable light.
From the Old French "torche" meaning "twisted thing", hence "torch formed of twisted tow dipped in wax", probably from Vulgar Latin *torca, alteration of Late Latin torqua, variant of classical Latin torques "collar of twisted metal", from torquere "to twist".
Torch construction has varied through history depending on the torch's purpose. Torches were usually constructed of a wooden stave with one end wrapped in a material that was soaked in a flammable substance.
In ancient Rome some torches were made of sulfur mixed with lime. This meant that the fire would not diminish after being plunged into water.
Modern procession torches are made from coarse hessian rolled into a tube and soaked in wax.
A wooden handle is usually used, and a cardboard collar is attached to deflect any wax droplets.  They are an easy, safe, and relatively cheap way to hold a flame aloft in a parade or to provide illumination in any after-dark celebration.
There you have it – a comprehensive list of 7 of the best tactical flashlights to buy. If you have any personal favorite or other recommendations feel free to drop them in the comment section below.