Traffic apps essentially provide drivers and pedestrians with information on routes to take, to get to different destinations. They provide information on the distance from your current position, possible routes to take to make your journey shorter, and lots more. Ask 100 people the traffic app they know, there is a high chance that you are gonna hear Google Maps. There are actually more traffic apps, many don't know about. In this article, we explore a comprehensive list of the best traffic apps in Nigeria.
1. Waze Traffic App
This traffic application is an efficient tech that grants you free access to direction, routes and traffic data from its several users. Meaning, it depends on users by making use of live data and the best suggestions on how traffic is faring in any specific area. It even has a live chat room where discussions on all thing traffic can be had. After Google bought this app, it has been enhanced beautifully via its latest technology to improve its view and directional quality. It is available for both Android and iPhone users.
2. Gidi Traffic App
This is a local traffic application for those that stay in Lasgidi, Lagos State. It is a kind of navigational application that lets you share real-time traffic information with people through chatting and also makes you view key locations like shops, restaurants and other attractions in every part of Lagos State. It is a simple app to use and it always provides well-detailed travel information. Gidi Traffic also possesses a decent warning system letting you know about the police, FRSC, and other security agencies. It can be enjoyed on Android and iOS devices.
3. Genesis Intelligent Assistant Traffic App
This is a brilliant Google integrated map system that provides more than routes or direction, it gives you the opportunity to be early, prosecute some tasks and aid you to have a tour of the whole area. You get to enjoy this app with a 12.3 complete screen display capacity. It provides what some PAs are not capable of providing.
4. MapQuest App
Still, on the topic of best traffic apps in Nigeria, Mapquest is yet another traffic apps you should totally check out.  The main reason it stands out is because of its navigational effectiveness.
Alongside being simple to work with, it aids seamless driving by allowing you to set out driving plans before hitting the road. This app is also great if you are in public transport, private car or when you are strolling as a pedestrian. You get loads of options with this one.
5. Traffic Butter App
This app is also restricted to Lagos State and can only be enjoyed by Android users. Same as navigational maps, it grants traffic updates for your easy understanding that will make cruising around Lagos in your car the simplest thing you do. Are you living a Lagos and you own an Android? This should be the option to go for.
6. Google Map
This has to be the best traffic app in Nigeria presently. The access you get with this navigational platform is simply outstanding and unique. It does not matter if you own a car, make use of public transport, motorcycle or if you are pedestrian, Google Map has got everybody covered. It is used by almost all Nigerians and this is helped by the fact that it is pre-installed in almost all the mobile devices in the country.
It also grants you directional hints too well-known places such as restaurant, worship center e.t.c to aid your plan for the day. Touring and book reservation is also possible with this application.
7. Apple Map
Are you an iPhone user or you are about to get that iOS device? this app is available for you to explore with. It offers well updated navigational direction, immediate traffic.
It gives you information on road traffic and also other routes that can be taken to get to your destination on time. What makes it unique is the Flyover mode. This mode is magnificent for letting you see the city from a helicopter via a 3D model.
8. Here Map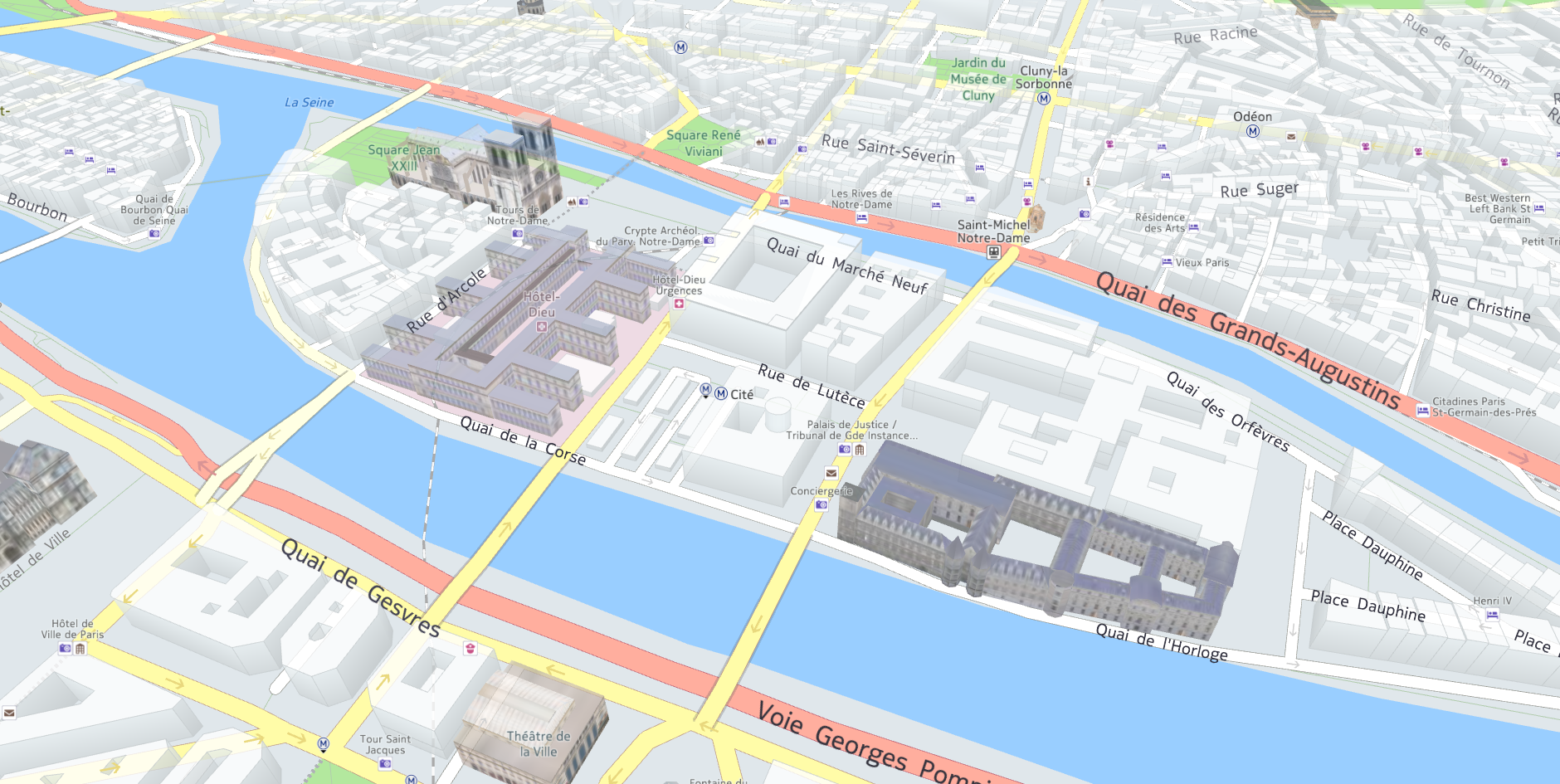 This application was actually built for Window products but it also effective on other devices. It is gradually becoming a rampant traffic application in Nigeria especially due to its ability to still do its job when you are offline. Nigerians love preserving their data so this should help. It is a decent navigational application that functions like Google Map and Waze.
There you have it – a comprehensive list of best traffic apps in Nigeria. If you have other recommendations, feel free to drop them in the comment section below.