Photographs are key for us to keep some memorable memories alive and with us forever. And when it comes to things that are memorable, it does not come bigger than a wedding. Pictures at Nigerian weddings tell us a better story of the people, place or motive behind the shots. Let's focus on the amazing men and women behind these beautiful pictures in our list of Best Wedding Photographers In Nigeria:
1. Obi Somto
He was born on August 1, 1988, in Lasgidi and has always been a lover of art. He loved to draw, paint, mold and carve when he was young. After discovering Photoshop and Fireworks, he began his career as a graphic designer and illustrator and began professionally 9 years ago. He has photographed several Nigerian celebrities and dignitaries including Dr. Goodluck Jonathan. He does weddings too. He is a graduate of Banking and Finance from Babcock University.
2. Adeola Olagunju
She is a Lagos-based Nigerian photographer. She has a B.Tech (Hons.) degree in Fine and Applied Arts from Ladoke Akintola University of Technology Ogbomoso but did not use it as she fancies what she does with a camera. She has been employed as a Graphic Artist for Advertising Agencies in Lagos in the past. She does not handle only weddings as she does a documentary too. She is a creative, meditative and passionate artist.
3. Kelechi Amadi-Obi
He is a Nigerian creative photographer and he is also a painter. He publishes for Mania Magazine as well. He is renowned for his work in photography and visual art, which has even earned him international recognition.
He is described as one of Nigeria's groundbreaking celebrity photographers who has "helped put Nigerian photography on the world map," and we agree.
4. Aisha Augie-Kuta
She is an Abuja-based Nigerian photographer and filmmaker. Also, a Muslim and Hausa who hails from the North. She has won several awards including Creative Artist of the year at 2011 The Future Awards. She is a big fish right now as she currently works as the Senior Special Assistant to the Governor of Kebbi State, Nigeria on New Media.
5. TY Bello
Also known as Toyin Sokefun-Bello, she is a Photographer, singer, songwriter, and philanthropist. She is presently a member of the Nigerian photography collective, Depth of Field. She has a degree in economics from the University of Lagos. She briefly practiced journalism and eventually ventured into photography.
TY Bello was working on a photo shoot with rapper, Tinie Tempah when she discovered a beautiful woman in the background. This gave birth to household name – Olajumoke Orisaguna. She does a few wedding shoots here and there.
6. George Osodi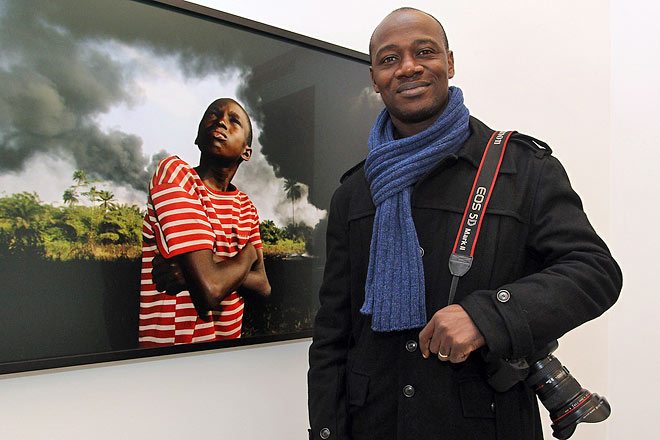 A photojournalist that worked for the Comet Newspaper in 1999, before gaining employment in the Associated Press in Lagos between 2001 and 2008.
He has worked on several assignments for both local and international organizations, and his work has even been published in the New York Times, Time Magazine, The Guardian, The Telegraph, USA Today, The International Herald Tribune, CNN, BBC Focus on Africa e.t.c. He is a winner of awards including Fuji Africa Photojournalist of the Year award in 2004. Those in need of a wedding photographer can also contact him.
7. Ade Adekola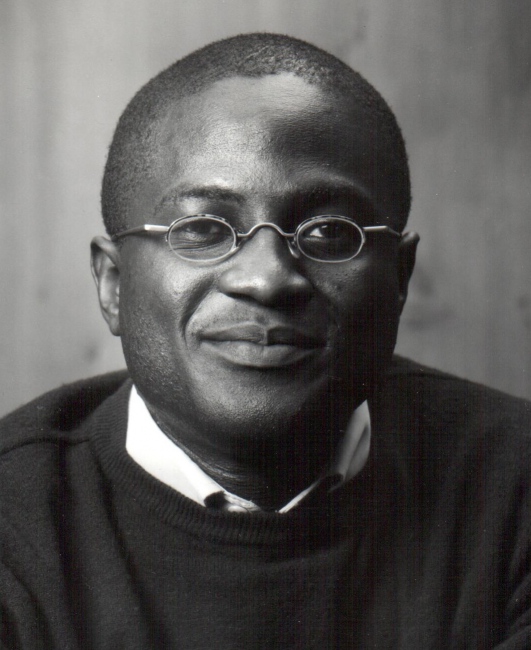 He focuses on capturing pictures with a specific emphasis on doing more than the eye will see. He is a conceptual artist that explores philosophy and visual epistemology. He is also a wedding photographer.
8. Jide Odukoya Photography
He is a talented and professional photographer who combines his affection for photographs with a creativity that is superbly unique. He loves to capture unforgettable wedding moments in ways they have not been captured before.
9. Jide Alakija Photography
He tells stories with his photographs. He is one of the most respected in the business as he concentrates on capturing the reality, moments and the stories in his pictures. He has worked with Tiwa Savage in the past and the end result was flawless.
10. Wani Olatunde Photography
A wedding and portrait photographer that loves to reveal the emotions, deep connections and intimate moments in every one of her shots. She wants all women to feel beautiful and amazing behind her camera because they really are.
There you have it – a comprehensive list of best wedding photographers in Nigeria. If you have other recommendations, feel free to drop them in the comment section below.