Generally, Wifi routers are devices, that convey the internet to connected devices. They help us save our battery, releasing us from battery drain due to cellular network usage. Wifi routers are an important part of home automation, and to the gamer who is involved in playing tournaments online, the Wifi routers are super imperative. In this article, we explore a list of best wifi routers, you can use in your home or offices. These Wifi routers are listed below.
1. Google Wifi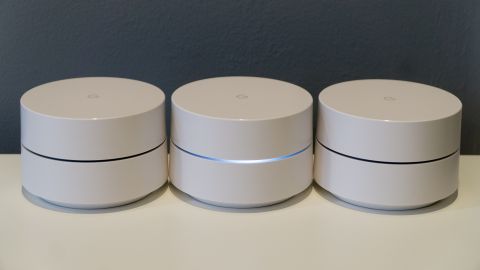 Google Wifi is unarguably one of the best wifi routers we have today. It is one of those wifi routers that allows users to achieve a mesh wifi system. Allowing you to get equal wifi signal strength in all rooms. To achieve a mesh system using Google wifi router, you are required to set the meshes in different parts of your house and then scan a QR code.
The Google Wifi Router features  Speed: 802.11ac 5GHz down 101.41 Mbps, 2.4GHz down: 47.53 Mbps | Connectivity:2 x Gigabit Ethernet ports per Wifi point (1 WAN and 1 LAN port each) | Features: AC1200 2 x 2 Wave 2 Wi-Fi, TX beamforming, Bluetooth Smart. The Google wifi router costs about $129
2. Asus RT-AC86U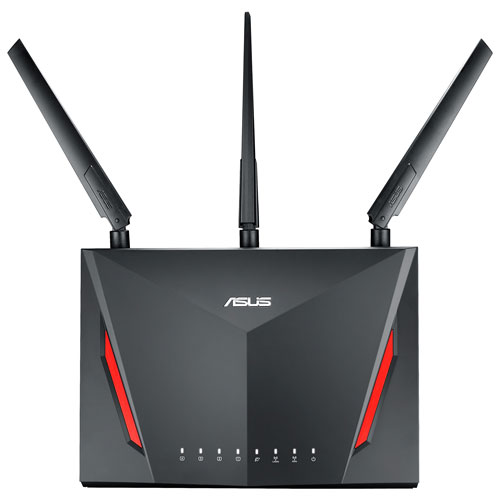 Over the years, Asus has made a name for themselves, with constant production of high-end devices, with top-notch efficiency. The Asus RT-AC86U is beast wifi, with a beastly design. This router was designed for gamers who desire good internet connections, to meet up with the needs of online gaming. Asus RT-AC86U Wifi router features Speed:802.11ac 1734 Mbps down | Connectivity: 5 x Gigabit LAN, 1 x USB 2.0, 1 x USB 3.0 | Features: MU-MIMO, Traffic Analyzer, Adaptive QoS WTFast Gamers Private Network. The Asus RT-AC86U costs about $189.
3. Netgear Orbi AC200 RBK23

Similar to the Google Wifi router, the Orbi Netgear also offers a mesh wifi system, that offers solid network signals to different rooms in your home. It lets you fill up every inch in your home, with a solid wifi signal. At $399, You are offered two Netgear Orbi devices. One of them is plugged into your internet modem or an ideal satellite device setup else were in your house. The Orbi router features a tri-band system that not only extends signals but also maintains its performance by optimizing the signal with your home ISP.
The Netgear Orbi when placed in a central spot, can cover an expected range of 4,000 square foot. The Netgear Orbi features 2.4GHz and 5Ghz radio connections, 802.11ac support with up to three Gbps, three Ethernet ports and a USB 2.0 port for connecting wired devices.
4. Linsys AC1900 Dual Band Wireless Router
The Linksys AC1900 is a wifi router designed to pierce through the challenge of having many devices connected, in a small space. With this router, you are assured of having good internet speeds, where many devices are fighting over Wi-Fi connections. The Linksys AC1900 is a Dual Band wireless router perfect for homes with 12 or more devices using the internet. It features Beamforming technology, which allows it to focus signals to devices, instead of just sending out a blanket signal, resulting in a stronger connection for everyone.
The Linksys AC1900 houses a single USB 3.0 and US B 2.0 Port, our Gigabit Ethernet ports, which lets you transfer data faster than fast ethernet. It features 2.4Ghz band, which delivers speed up to 600 Mbps and also a 5Ghhz band that delivers speed up to 1300 Mbps.
5. Netgear Nighthawk Pro Gaming XR500
Similar to the already mentioned Asus router, the Nighthawk line is another wi-fi router designed for gamers. It was designed to give gamers top-notch internet speeds when gaming online.  The Nighthawk line wifi router features 5 GB internet ports, which were optimized for top gaming speeds.
It supports 802.11ac  breakneck speeds up to 2.6 Gbps, it also features a dedicated 1.7GHz core processor, which ensures the hardware itself is enough to handle all the data. The Nighthawk line wifi router also features dual-band support to effectively double your Wi-Fi bandwidth.
6. TP-Link AC1200
Still, on the topic of best wifi routers, The TP-Link AC1200 is another router you should consider if you desire a strong internet connection in your home. The TP-Link AC1200 features signal sustain technology, which provides stronger WI-FI signal while handling multiple high-bandwidth applications. The TP-Link AC1200 Wifi router offers 867Mbps at 5GHz and 300Mbps at 2.4Ghz. This Wifi router features 802.11ac Wi-fi technology. The TP-Link AC1200 features four Gigabit Ethernet ports, one USB 2.0 port, detachable antennas, IP-based bandwidth control and lots more.
7.
Samsung SmartThings Wi-Fi + Hub
Looking to power your smart home with a very efficient Wifi Router, the Samsung smart things wifi router may just be what you need. This Wifi was designed to create an extensive wireless network and control more than 200 smart things compatible devices. The Samsung SmartThings Wi-Fi + Hub can create a network that covers up to 1,500 square feet in your home.
8.
TP-Link Archer AX6000
The TP-Link Archer AX6000 is yet another highly recommended wifi router, for you to use in your home and offices. It is highly recommended for those who desire a strong internet connection via Wifi.
The  TP-Link Archer AX6000 runs on the next generation 802.11ax wireless standard, which is sometimes referred to as Wifi 6. The TP-Link Archer AX6000 features a 1.8 GHz quad-core processor and 1GB RAM. This router speeds up to 6Gbps. You are guaranteed 4804 Mbps at 5 GHz 1148 Mbps at 2.4GHz.
9. Linksys N600
Similar to the already Routers, the Linksys N600, is a router that promises firm internet connection around your home. The Linksys N600 offers 300Mbps in both download and upload speeds. The Linksys N600 offers connections both with 2.4GHz and 5GHz. This wifi router houses onboard Gigabit Ethernet ports, which provide up to 10x faster transfer speeds than the average wired connections.
10. TP-LINK ARCHER C5400X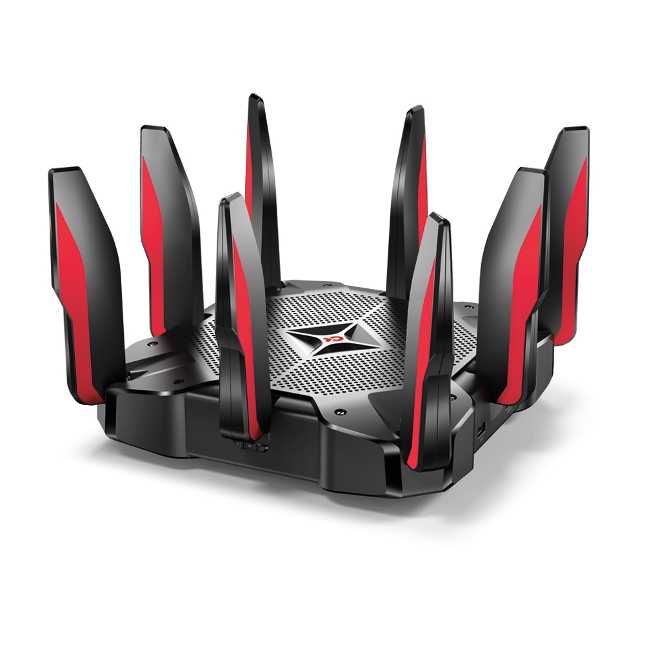 Last but not least, is the TP-Link Archer C5400X. It is a gaming router, designed to offer gamers top-notch internet connection when gaming online. It offers top-notch tri-band performance, which delivers 1Gbps over its 2.4GHz band, as well ax 2.167Gbps over two 5Ghz channels. This router features 8 Gigabit Ethernet ports and USB 3.0 Ports
There you have it – a comprehensive list of best wifi routers. If you have other recommendations, feel free to drop them in the comment section below.