Before diving into eSims, let's begin by defining what a SIM is. A small plastic card that fits into your mobile phone is an acronym for Subscriber Identity Module. It stores information such as your phone number and enables you to make and receive calls and texts and use data on your phone. SIM cards can also store contacts and phone numbers, making switching phones simple: all you need to do is remove your old phone's SIM card and insert it into the new phone.
Then What exactly is an eSIM? eSIMs are intended to replace traditional physical SIM cards (the 'e' stands for embedded, in case you were wondering). An eSIM is a small chip embedded in your handset rather than a removable plastic card inside your phone. You can't remove it and put it on another phone.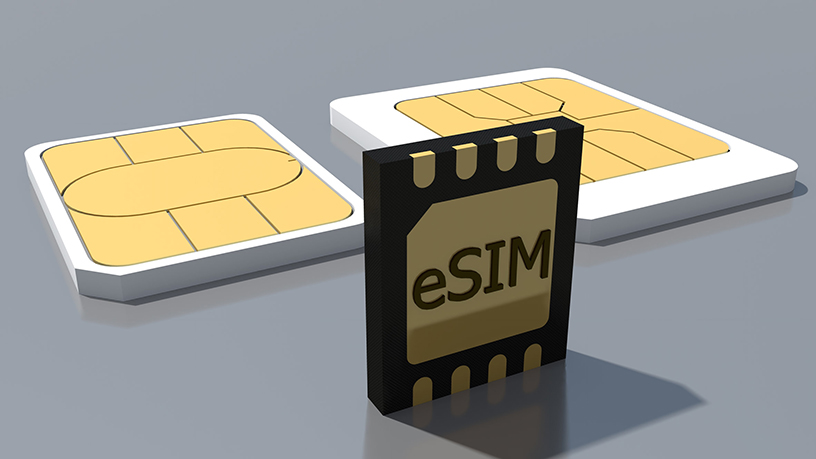 The data on an eSIM can be rewritten, meaning that you can switch networks without having to remove your SIM card and insert a new one. The day when eSIMs completely replace plastic SIM cards is probably still a long way off. eSIMs are currently more commonly used as the second SIM in a dual-SIM handset.
Must Read: Everything You Need to Know About LIVE Dealer Games
So, why should I obtain an eSIM? There are numerous reasons for this, including the fact that it is easier to switch networks. Switching mobile networks is much easier with an eSIM. Instead of ordering a new SIM card, waiting for it to arrive, and then inserting it into your phone, you can change networks with a phone call or online. You won't need to look for a SIM' ejector tool' to get the old SIM out of your phone.
You can also switch to another network temporarily. One eSIM can hold up to five virtual SIM cards at once. This means you can quickly switch between networks if you find yourself in an area with no signal. Without inserting a local SIM physically, it is simpler to switch to a local network while traveling.
It also enables you to use multiple SIM cards. The most obvious benefit of using two phone numbers on one device is another advantage that eSIMs share with dual-SIM smartphones that have two slots for conventional plastic SIM cards.
Must Read: Amazing Features in Telegram Premium You Need to Know
The eventual abolition of the need for a physical SIM card and tray is another benefit of eSIMs. The manufacturers of smartphones might use this area to increase the capacity of a phone's battery or add new features to a device. A smartphone will be better protected from moisture and dust with fewer holes, leading to fewer malfunctions. Additionally, in some circumstances, handset size reduction is possible. However, wearables like smartwatches have a real space advantage because people don't want to wear a large device on their wrist. Samsung Gear S2 and Gear S3 smartwatches, as well as the Apple Watch Series 5 and Series 4, already have eSIMs.
Now the question is, do all smartphones support eSIM? Only a few of the most recent smartphones and wearables include an eSIM. These are some examples: All of Apple's most recent iPhones, including the iPhone XS, XS Max, and XR, as well as the new iPhone 12 and iPad Pro. The Galaxy S20, S20+, and S20 Ultra from Samsung, Google Pixel 3 and Pixel 3 XL, Motorola's Razr (it only has an eSIM, no physical SIM card), Samsung Gear S2 and Gear S3 smartwatches, Apple Watch Series 3, 4, and 5.
Note also that at the moment, not all networks support eSIMs, but they will in the future as this technology becomes more common.