Fleet Space is a South Australian-based agile space company and a global leader in NanoSatellite Digital Beamforming for Low Power Wide Area Networks, with a mission to Connect Everything using cutting-edge communications and space technologies to enable the next giant leap in human civilization.
Fleet Space has announced the first deployment of its ExoSphere satellite-based mineral exploration system in Africa as part of a new partnership with Resonance Frequency Exploration Group (RFEG), which is based in the United States has operations in Accra, Ghana.
Must Read: Liquid Intelligent Technologies Launches in Nigeria
Exosphere provides a significant new dimension to RFEG's Mineral Resource Estimate initiatives, particularly in Ghana's Oti Region. ExoSphere will supplement RFEG's own XPLR remote-sensing mapping-analysis technology, which will be implemented under the aegis of the Ghana Geological Survey Authority (GGSA). This is accomplished by cross-referencing the data from both sources, considerably boosting the possibility of discovering new mineral resources more rapidly and accurately.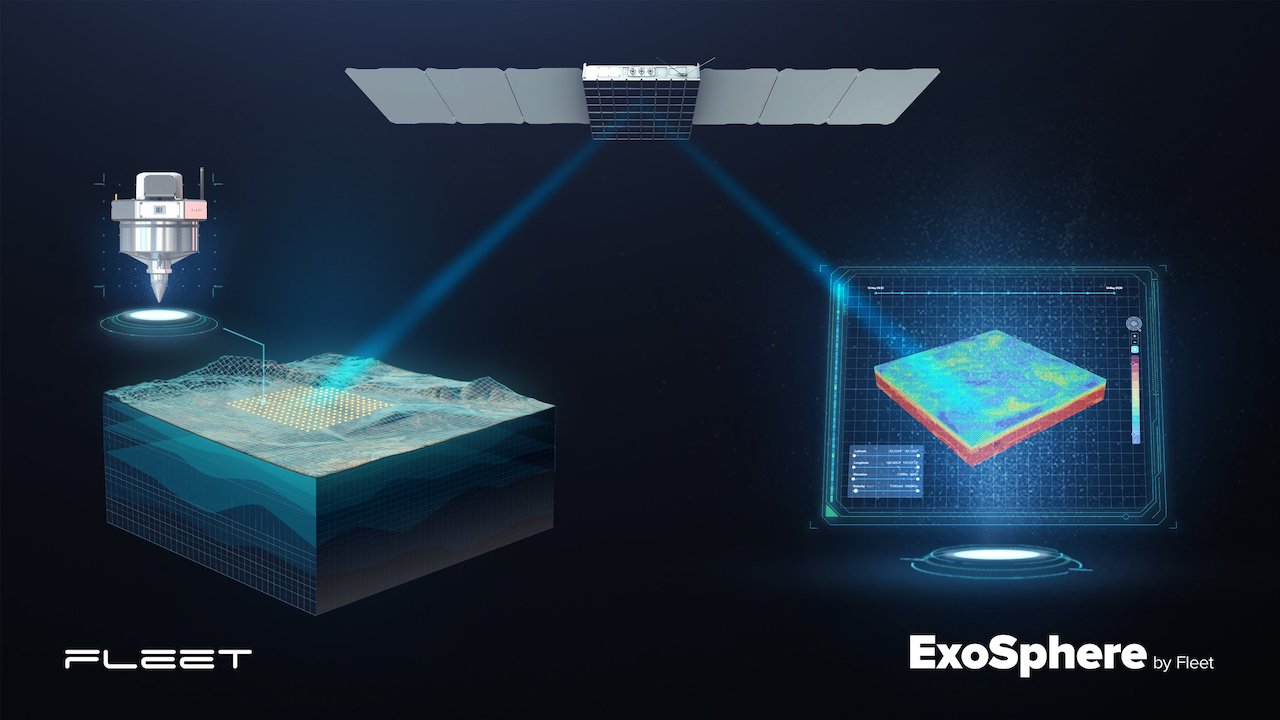 Fleet Space will supply its Geode portable sensors, which use Ambient Noise Tomography (ANT) to acquire subsurface data, under a license and technological cooperation agreement signed in December 2022. This information is transmitted to the ExoSphere constellation of low-earth orbit (LEO) satellites, relaying to computers that utilize sophisticated data processing to build detailed 3D subsurface maps. In contrast to traditional prospecting approaches, which might take months or years to complete, the procedure takes only days or weeks.
Must Read: Orange Launches 5G In Bostwana
ExoSphere's Geodes are light enough to be carried by one team member, ideal for use in challenging and inaccessible terrain. They are non-invasive, eliminating the need for explosives or vibrating trucks to collect subsurface seismic data. This substantially reduces costs, logistical issues, and environmental disturbance.
RFEG seeks to help clients take a more tech-forward, eco-conscious approach to mineral exploration. It uses satellite-based image processing technologies to determine a prospective site's viability. RFEG has added ExoSphere 3D rendering of subsurface topography by Fleet Space.
Get the most important happenings in your inbox weekly