According to Hisense, the Hisense Vidda C1 is the company's newest product, a Chinese multinational electronics manufacturer. Hisense revealed today that the Vidda C1 projector is the world's first 4K resolution multicolour screen projector, making it a ground-breaking innovation in the screen projector market.
Let's have a look at the projector headlight first. The Hisense Vidda C1 can project visual media onto your screen at a brightness of up to 1350 ANSI lumens, with a BT.709 colour gamut coverage of 202 per cent. At E0.9, the colour accuracy values are astounding, with a 10-bit colour depth.
Must Read: Itel Releases P38 Series With 18w Fast Charging
The screen projector can also support up to 240Hz refresh rates, employ MEMC motion refresh rate enhancement technology, decode HDR 10+ visual sources, and display it appropriately.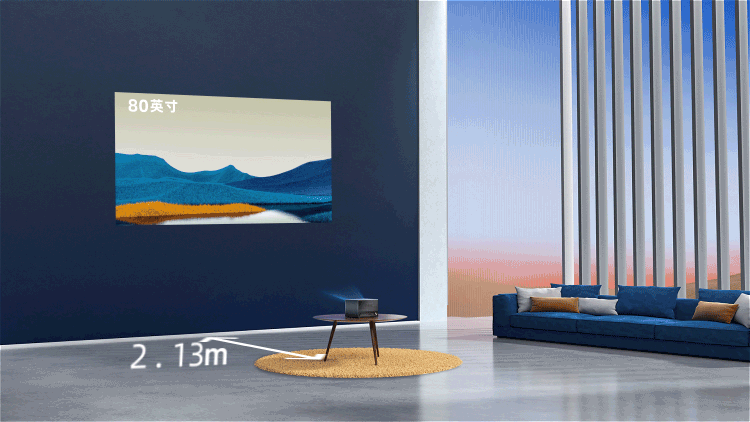 The Hisense Vidda C1 is powered by a MediaTek MT9669 SoC with 4GB of RAM and 64GB of internal storage when it comes to the hardware. The screen projector can acquire data from your surroundings using the inbuilt CMOS and ToF sensors, then utilize artificial intelligence to auto-calibrate the screen output for the optimal multimedia experience. For example, the screen projector can auto-calibrate for focus, tilting alignment, screen size, and even orientation, depending on the environment.
According to Hisense's marketing materials, the Vidda C1's ideal projection size is 80150 inches. With that in mind, the projector may be a terrific partner for big-screen gaming and big-screen movie viewing. Gaming on a 150-inch screen has never been more portable, with a claimed latency of under 12ms and support for framerate rates up to 240Hz.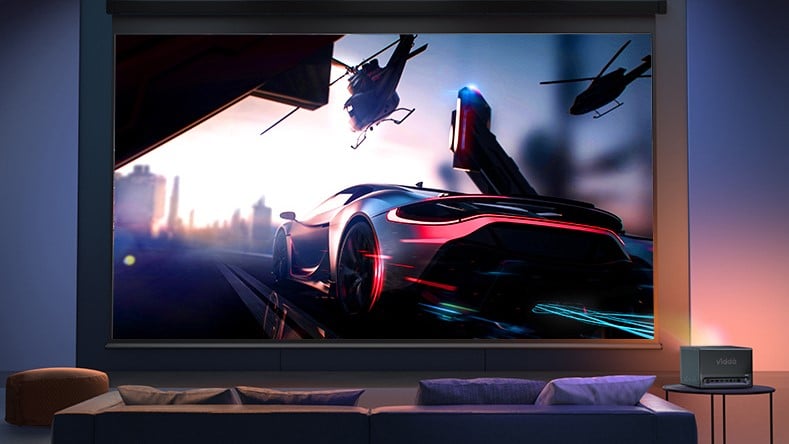 Finally, there are the speakers. The Hisense Vidda C1 screen projector has a dual stereo speaker arrangement on the exterior, with two 10W speakers. For those who desire a rich and immersive audio experience, the speakers enable Dolby Atmos and DTS Hi-Res audio.
On June 15th, the Hisense Vidda C1 screen projector will go on sale for the first time, and it will cost only 1051 USD.