Over the years, we have observed that as technology grows, its effect on our lives becomes more pronounced.  Today we have gadgets that make every part of lives easier. In this article, we explore a list of smart gadgets to tech out your kitchen. Gadgets featured in this article will make cooking a lot easier. These gadgets are listed below:
1.
Crock-Pot Smart Slow Cooker With WeMo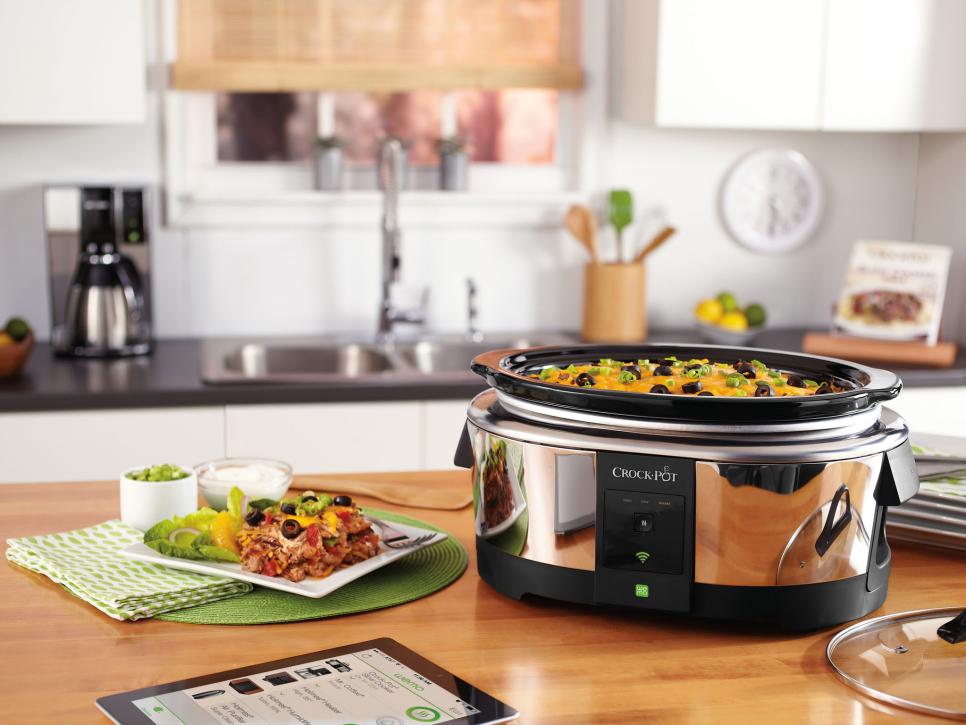 Crock-Pot Smart Cooker, lets you keep your food warm, without being present to warm it. The whole process is done remotely. The Crock-pot smart cooker is controlled using an app, paired to the machine. Say you want to come home to a warm meal, all you have to do, begin to warm your food slowly using the cooker remotely, you would get home to warm food, ready for consumption. This cooker features a 6-quart capacity, that can accommodate large families or dinner parties.
2. Rotimatic
Rotimatic is a mini robot that helps you prepare dishes in your absence. How does it work? Rotimatic requires you to fill it with the right ingredients, after which Rotimatic takes the cooking from there. It is perfect for preparing Rotis. Rotimatic can be controlled using an app. This app lets you remotely control the Rotimatic robot to begin Rotis preparation, as long as the right ingredients have been placed in the chambers provided.
3.iSommelier Pro
iSommerlier Pro is yet another kitchen gadget, that can be controlled remotely via a mobile app. The iSommerlier pro helps users decant their wine, it is a wine decanting machine. You can control decanting from your mobile app, no matter the distance. The process works via the internet.
4. June Oven
As its name clearly hints, June oven is an internet-connected oven, that can be controlled via a mobile app. It lets users prevent burnt food.
ou can monitor the content in the oven, via the mobile app. June oven even features a built-in HD camera, that lets you view the content in the oven, from the mobile app.
5. Smart kettle
The smart kettle is an internet-connected kettle, that lets you prepare tea and coffee seamlessly. Being an internet connected kitchen gadget, you can monitor the tea making process, using the connected app, remotely.
6. Samsung Smart Fridge
The Samsung smart Fridge is actually my favorite kitchen gadget, for all the right reasons. It features a touch screen panel, that lets users gain access to its software. You can store recipes here, view photos, play songs, use kitchen relevant apps and lots more.
7. Behmore Coffee Brewer
Looking for an internet-connected coffee brewer? The Behmore Coffee Brewer may just be all you need. The Behmore coffee brewer is an internet-connected coffee brewer, that lets users brew and monitor the brewing of their coffee via an app.
8. Hapifork
Having problems with your eating style? Do you eat too fast, and desire to learn how to eat in a slow and steady manner? Hapi fork may just be the gadget you need. Hapi fork is a gadget that trains you on how to eat slow. Hapi fork is a Bluetooth connected fork that helps you track your eating habits.
9. Amazon Echo Dot
Smart speakers have over the years grown into gadgets that can be integrated into all aspects of our lives. They are very resourceful in searching for information. Having a Smartspeaker in your kitchen means you won't have to rely so much on cookbooks. All you have to do is say a command that reads out the recipes of the food you desire to prepare.
10. Breville Avance Steamer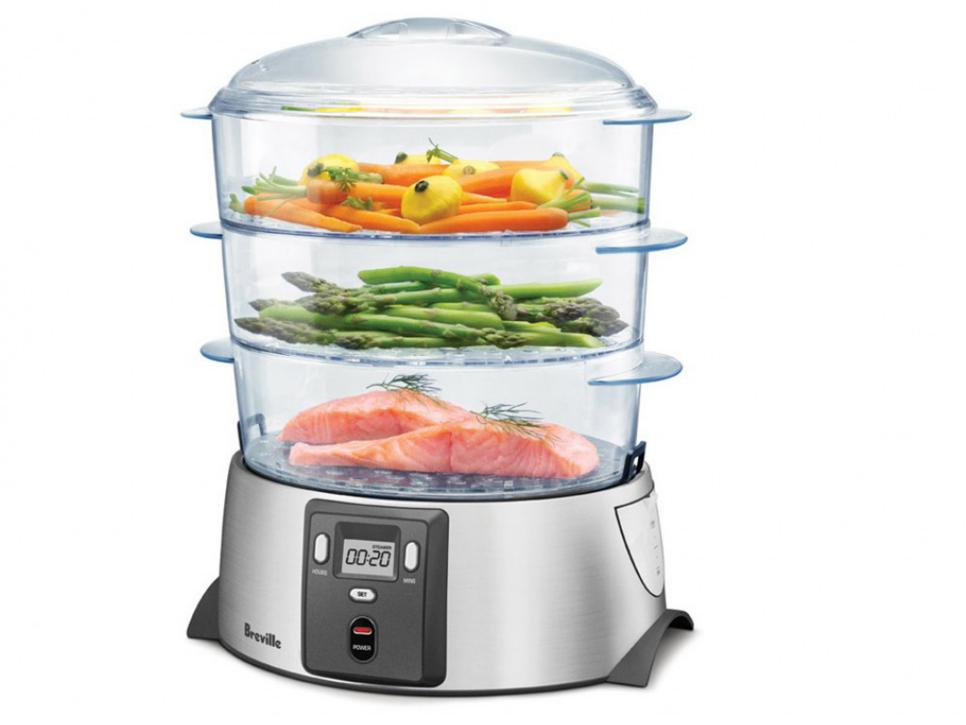 Last but not least, is the Breville's steamer. The Breville's steamer is capable of steaming three dishes simultaneously in about 30 seconds. It advisable steam instead of boiling, because boiling destroys the nutrient in the food, while steam retains the nutrients.
There you have it – a comprehensive list of best smart gadgets to tech out your kitchen. If you have other recommendations, feel free to drop them in the comment section below.