Tecno has previously confirmed its attendance at MWC 2023; the company disclosed that it would be bringing a very intriguing smartphone, which will be launched on February 28. The new smartphone will be called the Tecno Phantom V Fold, and a hands-on video has already surfaced on Twitter.
The company's first foldable will be powered by a Mediatek Dimensity 9000+ chipset, which has a little more powerful CPU than the chipset in the Phantom X2 Pro, the company's current flagship. The foldable's short video reveals a camera design similar to the X2 Pro. We can see a power button on the side, which is most likely a fingerprint scanner, and the hinge entirely closes, leaving a zero gap between both sides.
Must Read: Paga Partners with Visa to Launch Virtual Cards
The company recently launched the PHANTOM X2 Pro series, powered by the Dimensity 9000 chip. TECNO stated that its partnership with MediaTek would be extended until MWC Barcelona 2023, when the brands will interact closely, and the innovative new PHANTOM V Fold powered by MediaTek Dimensity 9000+ processor will also be formally launched.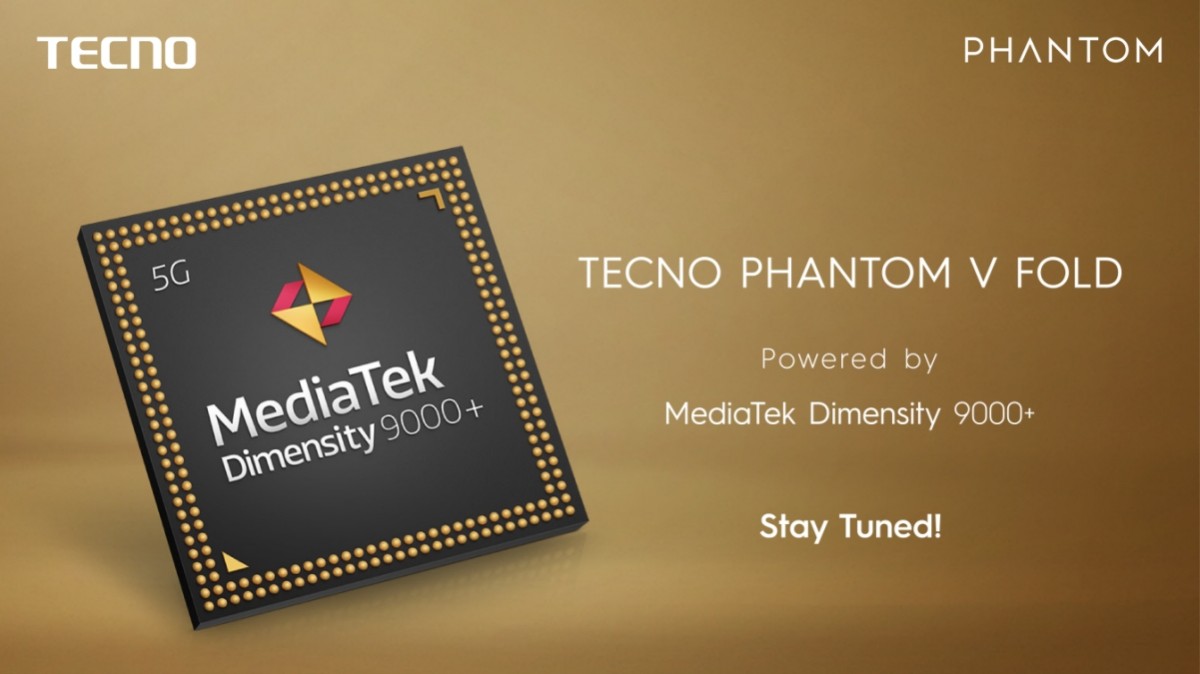 Given the global nature of the event, we anticipate Tecno bringing the foldable to its international markets. So far, only Samsung has made the Galaxy Z Fold4 vertical foldable available outside China. Still, it is poised to face competition from this new gadget and the Honor Magic Vs, which is also going global.
Must Read: Apple Launches Apple Business Connect
The debut of the PHANTOM V Fold, in conjunction with MediaTek, is another exciting and significant milestone, according to Jack Guo, general manager of TECNO. By creating the first left-right foldable smartphone in the world with a MediaTek Dimensity 9000+ processor, we are demonstrating how confident we are in this partnership's capacity to continue providing world-class experiences to our customers.
The official launch on February 28 starts at 15:30 CET (8 PM IST) at TECNO in Barcelona.  As per Finbarr Moynihan, Vice President of Corporate Marketing of MediaTek, "This chip enables TECNO to bring the PHANTOM V Fold to market with a powerful flagship experience, and we look forward to the continuation of this valuable collaboration."