Getting the best waterproof headphones, you can lay your hands on will never be a bad investment. They are very vital for swimmers, exercisers, people who are located in areas with harsh weather conditions e.t.c.For the best options, you'll find in the market, check out our list of Top 10 Underwater Headphones Right Now:
1. Plantronics BackBeat Fit
Extremely rampant and popular. It was made for Sport. Its design aids your comfort and safety, and it helps you experience an effective workout, without bothering your head about rain or anything water due to its waterproof design and sweat-proof nature. Its battery life is nothing less than 8 hours. You are also able to notice what is happening around you with its open eartip, and on-ear controls that allow you to decide on the right volume, skip a song or pick a call. Plantronics BackBeat Fit come in several colors, so you are spoiled for choice, plus the colors have a reflective finish which is very useful for your safety during night-jogging. They are not overly expensive.
2. Sennheiser CX 680
Easy to use and your safety is guaranteed. It is a multi-sized earbud that can be great for improved sound quality and focus. It is water-resistant and sweat-proof, so training in all kinds of seasons or weather is no problem. It is very compatible with iPhones and all iPods/MP3 players. The plug-in comes with a high-energy stereo sound while preventing up to 20dB of the regular noise you should expect at the gym.
3. Photive PH-BTE50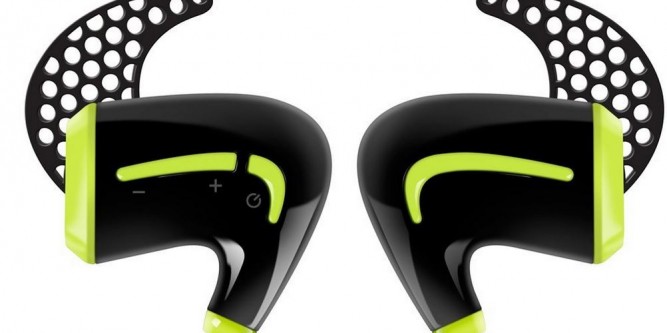 This wireless headphone is pretty lightweight, which makes them great for workouts. There is a built-in microphone that aids your receiving of phone calls even while you exercise plus on-ear buttons to control your workout songs. It has a 7-hour Lithium-Ion rechargeable battery. The components of this headphone are safeguarded by a Liquipel – which protects the device from any liquid damage. Rain and sweat will have no adverse effect on it.
4. Monster iSport Immersion
Popular for its past relationship with Beats By Dre, it has always been a remarkable sports headphone. They fit in tightly in your ears, so you do not have to worry about it falling off while you exercise.
You in-ear safety is also guaranteed with this one as it is very comfortable to use. Sweat-proof too plus an iPhone-compatible ControlTalk remote feature to let you change volume or songs.
5. Phillips ActionFit
Quality and comfort assured. Water-related damages are very much prevented with this one. It comes alongside a 3-sized ultra-soft silicon cap kit that aids enhanced and quality sound that will most likely be to your taste. To ensure you get the best experience with this headphone, Phillips developed an ActionFit app that lets you set your preferred music. It is very affordable plus it fits perfectly.
6. Pyle PWPE 10B
They work perfectly with MP3 players & all Apple phones. Its design is ultra-slim. If you aim to be in the water for a long period, you might want to use this headphone as it has airtight earbuds and the right sound quality to make that happen seamlessly. Both plugs possess a 4-foot cable that lets you manipulate it however you want during your workouts without bothering your head about the wire is not so long. If you're going to purchase a headphone that does the job and does not hit your wallet so hard, this should be your choice.
7. Underwater Audio Swimbuds
Like the many others listed already, the Underwater Audio Swimbuds is designed to be used anywhere close to water.
They last long and still function even after washing them. The swim buds come with extra-short cord (10 inches long), so you don't battle the inconvenience that comes with not having it. Also packaged for your benefit is an extension cord that does not cost you a dime. You swim conveniently with this one.
8. Yurbuds Inspire
TwistLock Technology is present to guarantee that the earphones will not fall out even when your exercise gets energetic. The sound that emanates from it is amazing. It is an athlete's best friend. The 3.5 mm gold-plated mini plug functions perfectly with Apple's products, MP3 players, and most handsets. It is as affordable as they come.
9. X-1 Surge Sportwrap
With proper waterproof, you are allowed to go deep up to 12' underwater for an unlimited amount of time, which makes them an option to go for if you are a swimmer.
It provides a warm sound and quality bass that is aided by Surge's waterproof 8mm neodymium drivers – letting you engage in extreme workouts. They were designed for high impact. It is a decent option to look out for and purchase.
10. Aquapac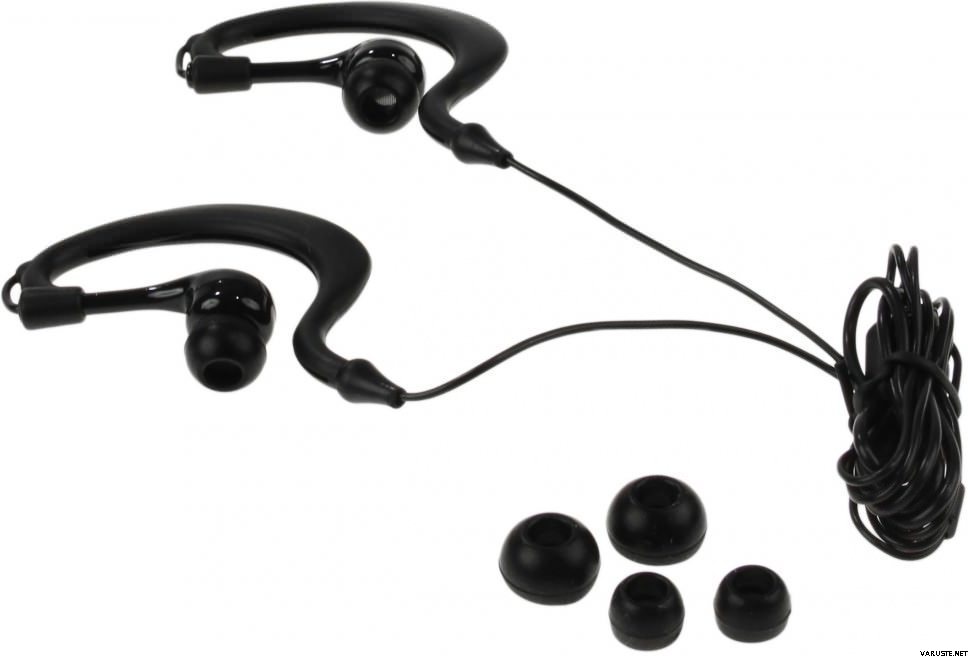 100% Tested and trusted to function up to 30 feet underwater – making them ideal for snorkelers or scuba divers. Do not bother about it falling off your ear as it possesses fitted silicone earloops. The Aquapac 3.5 mm nickel-coated stereo jack that functions appropriately with Apple devices and several music players. The sound that emanates from it is solid with 100 dB sound pressure level, 19Hz – 20KHz frequency response, and 32 Ohms impedance – If this does not make it stand out, I don't know what will.
There you have it – a comprehensive list of top underwater headphones. With these headphones, you will be able to swim, while listening to your favorite jams.