Modern mobile devices have modern applications that can do things that were not possible decades ago. We have lots of apps users will fancy for editing purposes and the result will turn out just fine. From time to time, that audio of yours will not sound perfect enough and you might want to play around with it. To expatiate on what I am talking about, see our list of Best Audio Editing Apps For Android:
1. MP3 Cutter:
This is a useful app that helps to stitch together your podcasts and it can be used for simple audio editing work.
Must Read: 10 Best Musical Instrument Apps for Android and iOS
This app simplifies the process of trimming, splicing, cutting, and bring back together of audio tracks. It is dope with voice tracks and songs too. Users will also be able to save their final work and set them as a ringtone.
2. WavePad Audio Editor: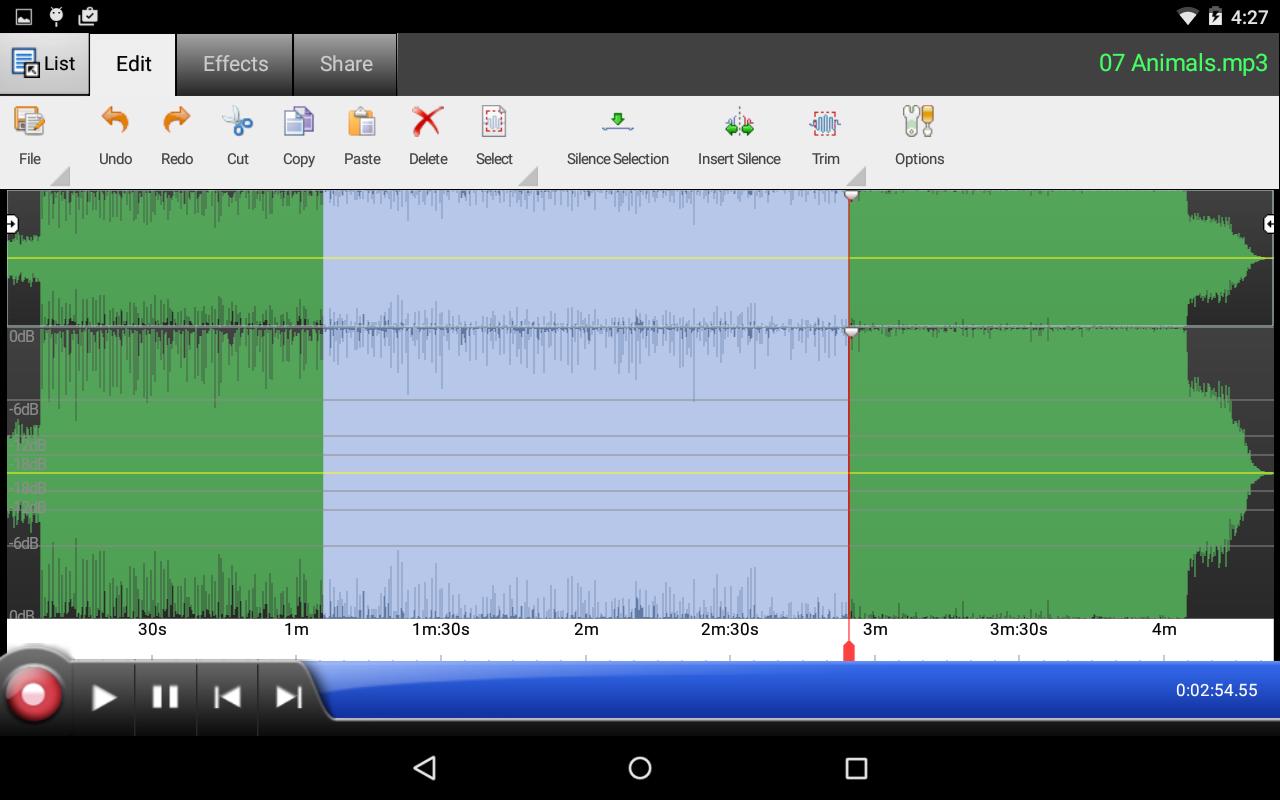 This is a free audio editing application for your Android devices. It is a brilliant editor for learners and professionals and it allows users to stitch together several kinds of audio files and also have them saved as one format.
Must Read: 10 Best Audio Books Apps For Android
WavePad can be used to record your sounds, add sound effects to be stored in your preferred format.
3. Voice Pro:
This is a lovely app that grants you access to high-quality audio recording features. You will be able to use audio editing tools like background songs, audio encryption, various audio formats your work can be saved as, plus brilliant mixing features. It will not just record audio, it comes with a transcription feature too.
4. Lexis Audio Editor:
This app provides an audio editing feature that can be used on Windows, Android and iOS devices and it has a smooth UI.
Must Read:10 APPS Every Musician Must Have on Their Smartphones
Beginners will fancy this one but there are lots of tools for professionals too. It lets you record and performs several editing jobs on your track. Features include noise reduction, tempo change, speed and pitch control and so on.
5. Music Maker Jam:
This one is quite popular. It is basically a music editor that focuses on the production of music. Music Maker Jam comes with 8 multitrack channels that will aid you to build your track and it provides several different sample sounds and instrument tracks that can be added in your tracks.
More Information About Audio editing software:
Audio editing software is software that allows editing and generating of audio data. Audio editing software can be implemented completely or partly as a library, as computer application, as web application, or as a loadable kernel module. Wave Editors are digital audio editors and there are many sources of software available to perform this function. Most can edit music, apply effects and filters, adjust stereo channels, etc.
A digital audio workstation (DAW) consists of software to a great degree and usually is composed of many distinct software suite components, giving access to them through a unified graphical user interface using GTK, Qt, or other library for the GUI widgets.
Destructive editing modifies the data of the original audio file, as opposed to just editing its playback parameters. Destructive editors are also known as "sample editors".
Editors designed for use in speech research add the ability to make measurements and perform acoustic analyses such as extracting and displaying a fundamental frequency contour or spectrogram. They typically lacks most or all of the effects that interest musicians.
There you have it – a comprehensive list of 5 best audio editing apps for Android. If you have other recommendations, feel free to drop them in the comment section below.