Idle tap games are a strange genre in gaming and it basically involves you clicking, waiting, upgrading and repeating. Luckily for gamers that love it, there are various idle click games for mobile devices and they are as interesting. To help with the good ones, see our list of Best Idle Tap Games For Android:
1. AdVenture Capitalist:
This is a very known idle tap game on Android devices and it plays just like a normal tap game. Gamers click on the screen to earn cash and then upgrade their business to earn more cash seamlessly. You are even allowed to hire staff, attract investors and earn a lot of profit. It is very repetitive.
2. AFK Arena:
This is a known game with different mechanics. In this one, players get to collect several hero cards such as a mobile gacha RPG, play them, and then relax to reap the fruits of their labor. The only issue with this game is its dubious ad tactics on social media. But all in all, it is a decent option.
3. Almost a Hero:
This one is very involved and your adventurers will keep doing their thing even when you are not playing the game.
Must Read: 5 Best Bingo Games For Android
Players are also allowed to get the tap mechanic as they battle the enemy. In this game, you will have access to 15 heroes, several upgrades, and lots of missions to play through. It is a freemium game.
4. Bitcoin Billionaire: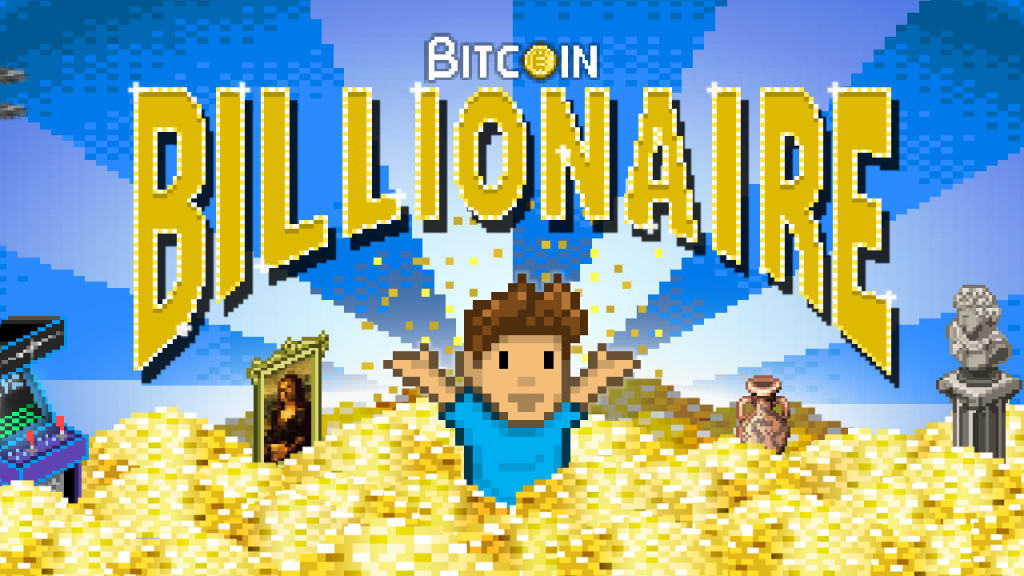 This one became very known when Bitcoin was huge. Luckily for you, it is still a decent idle clicker that works like other games.
Must Read: 10 Best Android Horror Games That Are Super Scary
Gamers invest their cash here and do all they can to be part of several upgrades. More features include achievements, lots of bonuses and so on.
5. Clickpocalypse II:
This is a useful idle click game and players just have to create heroes to explore all the several dungeons and get rid of the enemy.
Must Read: 5 Best Endless Runner Games for Android
You will also see items, upgrade your abilities, and earn several achievements. The graphic is not that great but it is totally free and there are no ads.
More Information About Your Android Phone:
Android is a mobile operating system based on a modified version of the Linux kernel and other open-source software, designed primarily for touchscreen mobile devices such as smartphones and tablets. Android is developed by a consortium of developers known as the Open Handset Alliance, with the main contributor and commercial marketer being Google.
Initially developed by Android Inc., which Google bought in 2005, Android was unveiled in 2007, with the first commercial Android device launched in September 2008. The current stable version is Android 10, released on September 3, 2019. The core Android source code is known as the Android Open Source Project (AOSP), which is primarily licensed under the Apache License.
This has allowed variants of Android to be developed on a range of other electronics, such as game consoles, digital cameras, PCs and others, each with a specialized user interface. Some well-known derivatives include Android TV for televisions and Wear OS for wearables, both developed by Google.
Android's source code has been used as the basis of different ecosystems, most notably that of Google which is associated with a suite of proprietary software called Google Mobile Services (GMS), that frequently comes pre-installed on said devices.
This includes core apps such as Gmail, the digital distribution platform Google Play and associated Google Play Services development platform, and usually apps such as the Google Chrome web browser. These apps are licensed by manufacturers of Android devices certified under standards imposed by Google.
Other competing Android ecosystems include Amazon.com's Fire OS or LineageOS. Software distribution is generally offered through proprietary application stores like Google Play Store or Samsung Galaxy Store, or open-source platforms like Aptoide or F-Droid, which utilize software packages in the APK format.
Android has been the best-selling OS worldwide on smartphones since 2011 and on tablets since 2013. As of May 2017, it has over two billion monthly active users, the largest installed base of any operating system, and as of December 2018, the Google Play Store features over 2.6 million apps.
There you have it – a comprehensive list of best idle tap games for Android. If you have other recommendations, feel free to drop them in the comment section below.