As you already know, winter leads to longer nights and longer nights lead to human beings thinking more about their home security. To ensure you and your family are safe at all times, it is never a bad idea to always check if your security system is up to scratch and if there are needs for tweaking. To help with all that, see our list of 5 Best Smart Video Doorbells:
1. Ring Video Doorbell 3 Plus: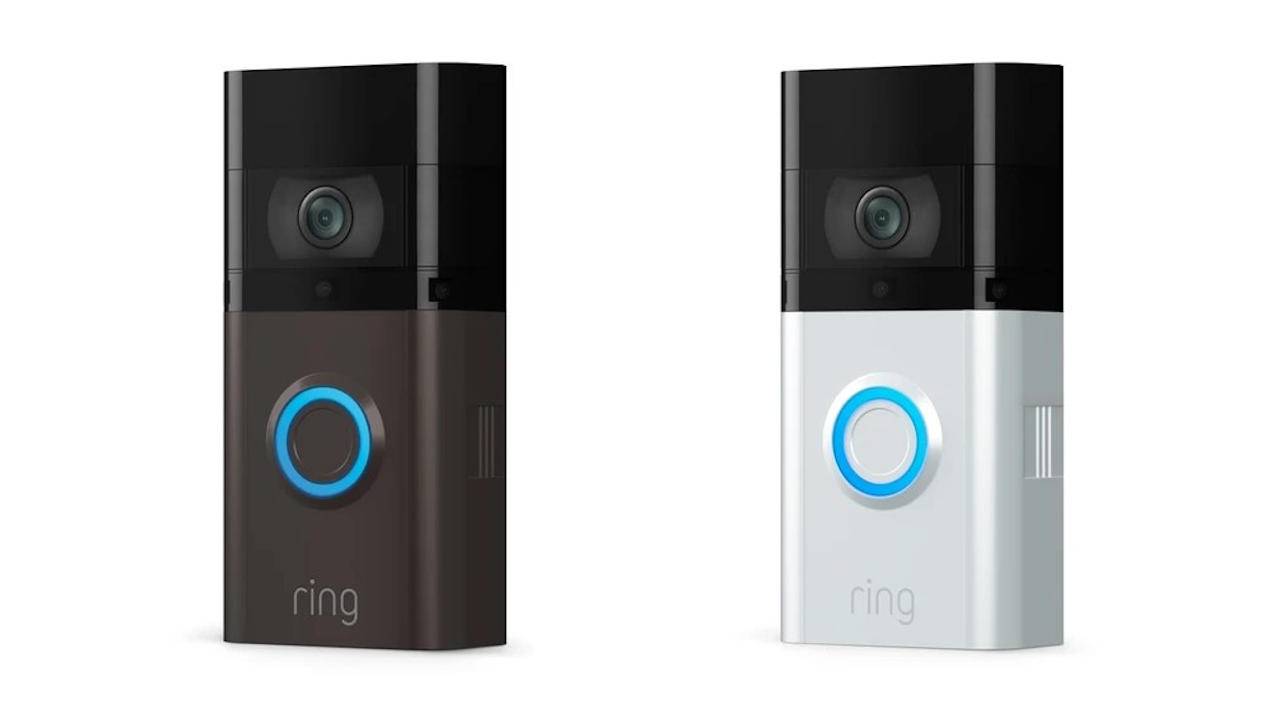 This one is battery-powered and it comes with close-range sensors that accurately detect movement that really matters. This means you will get reduced false notifications here unlike its rivals that will notify you even when its the tree blowing or a car passed.
Must Read: Wanting to Make a Smart Home? Start with These 5 Items
It is also home to a fresh feature named Pre-roll, which records 4 seconds of footage before owners get a motion alert, so they can get a more detailed picture of all that is going on.
2. Nest Hello:
This is a wired video doorbell that has to be professionally installed for best results. You do not have to charge it and it provides 24/7 streaming and video recording for complete peace of mind. It is also home to Google's brilliant AI-powered motion detection, which will spot the difference between human beings and animals. Simply subscribe to Nest Aware to get the most out of it.
3. Arlo Video Doorbell:
As you already know, Arlo is not new in the home security camera industry, so you can trust their products. This particular doorbell appears slick and has to be installed to get it up and running.
Must Read: 7 Best Gadgets For A Smart Living Room 
It can also tell the difference between people, animals, cars, packages to ensure you are getting legit notifications. If you want to turn off notifications, that can happen with its built-in geofencing as well. Its video quality is super apt.
4. Eufy 2K Video Doorbell:
Still on the topic of best smart video doorbells. Eufy might be as popular as you want but they deliver amazing video security service too. Here, you can decide between wired or battery-powered, but both guarantee clear pictures thanks to a crystal clear 2K resolution and pro-grade lens.
Must Read: 7 Best Home kit Accessories To Buy
There are no subscription costs for your video footage and everything is saved locally for you to review when you have to.
5. EZVIZ DB1 Video Doorbell:
This is a budget-friendly security brand that will help you keep your house secure without hurting your pocket. It is home to features like night vision, two-way communication, and motion sensing and it stands out with a wide 180-degree viewing angle and personalizable heat detection that decreases false alerts. Your videos can be saved via a microSD card too.
More Information On Doorbells:
A doorbell is a signaling device typically placed near a door to a building's entrance. When a visitor presses a button the bell rings inside the building, alerting the occupant to the presence of the visitor.
Although the first doorbells were mechanical, activated by pulling a cord, modern doorbells are electric, operated by a pushbutton switch. Modern doorbells often incorporate intercoms and miniature video cameras to increase security.
William Murdoch, a Scottish inventor, installed a number of his own innovations in his house, built in Birmingham in 1817; one of these was a loud doorbell, that worked using a piped system of compressed air.
A precursor to the electric doorbell, specifically a bell that could be rung at a distance via an electric wire, was invented by Joseph Henry around 1831. By the early 1900s, electric doorbells had become commonplace.
Before electrical doorbells, large houses and estates often had complicated mechanical systems to allow occupants of any room to pull a bell pull and ring a bell at a central bell panel in the staff quarters, to summon a servant.
There you have it – a comprehensive list of 5 best smart video doorbells to buy. If you have any personal favorite or other recommendations, feel free to drop them in the comment section below.