Applications are the spice of our Android phones. These apps take care of directions, religious messages, photo editing, watching movies, listening to music, playing games, chatting and so on. For the best Android apps available right now, this year this month of May, check out our list of 10 Best Android Applications
1. 1Weather
This is one of the most useful weather apps around. Its design is pretty basic and it shows you the present weather whenever you want, forecasts for about 3 months and other interesting stats you might need. Also, you are allowed to enjoy customizable widgets and weather notifications so you will know when the rain is about to pour down. It also comes with its minimal design that will only display the weather. Its free version possesses all these features while the paid version does the same and will get rid of ads. There are several weather fun facts to make use of too.
2. Bouncer
This is a security application that stands out. It grants you temporary permissions to apps. Say, for example, you can allow Facebook access to your location even before you get to the spot, and Bouncer will deactivate the permission as you quit Facebook. This is a useful means of utilizing all the features of a social media app without heading to Settings to turn off those permissions or granting the applications permanent access to your personal info. You have to pay for its service and it works on most apps. Even, rumor has it that it will be an Android Q feature.
3. Google Drive
This is a cloud storage solution that can be accessed on Android, all fresh users also receive 15GB for free upon registration. Google drive is unique because of the several Android apps that are linked to it. Such as Google Docs, Google Sheets, Google Slides, Google Photos, Gmail, Google Calendar, and Google Keep. Some amazing features include live collaboration, deep sharing features, and compatibility with Microsoft Office documents. It is very simple to use.
4. Google Maps
This app rules the navigation applications world and it is still one of the most beautiful Android apps yet. There are daily, weekly updates to add to the already amazing features on it.
It lets you access your destination, traffic data, directions to a distant filling station, home address e.t.c. In addition to your Waze experience, it is an app to love and adore. It stands out and its one to go for.
5. Nova Launcher
It is no newbie as it has been around for long and it gets updated regularly. It has several features and lets you backup and restore your home screen setups, various customization elements for the app drawer e.t.c. You will be able to make it appear like Pixel Launcher if it pleases you. If you decide to be a premium user, gesture controls, icon swipe actions can be explored.
6. Pocket Casts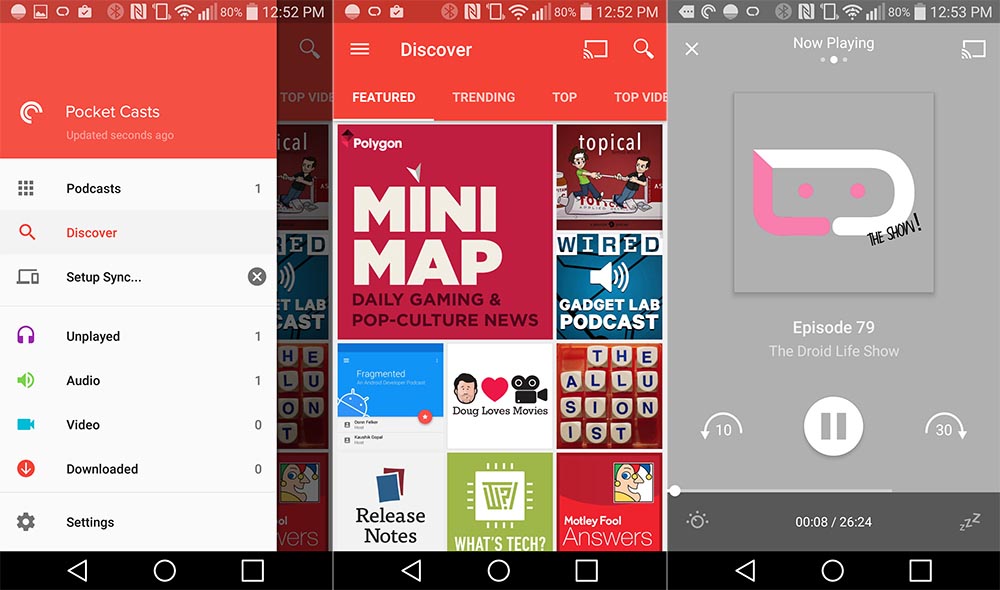 This is for lovers of podcasts. This beautiful application lets you download or stream several podcasts that will make your life easier. Audio-only and clip podcasts are supported so you are sure to not miss out on nothing.
It comes with a light and dark theme and even allows you to log in to be able to sync your podcasts on all devices. All in all, it is a remarkable podcast application.
7. Pulse SMS Or Android Messages
Both SMS apps are unique amongst several SMS applications. Pulse SMS offers themes, GIFs, convos that are safeguarded by passwords, spammers blacklist, two-SIM support e.t.c On the other hand, Android Messages also does a pretty decent job. It even provides SMS messaging on your computer. Pulse will cost you something every month or you can pay the specific amount once and for all. Android Messages, though, will cost you nothing. Pulse makes use of a server structure but Android Messages will live to stream your texts. They are both massive options and highly recommended to whoever needs a decent app for messaging.
8. Solid Explorer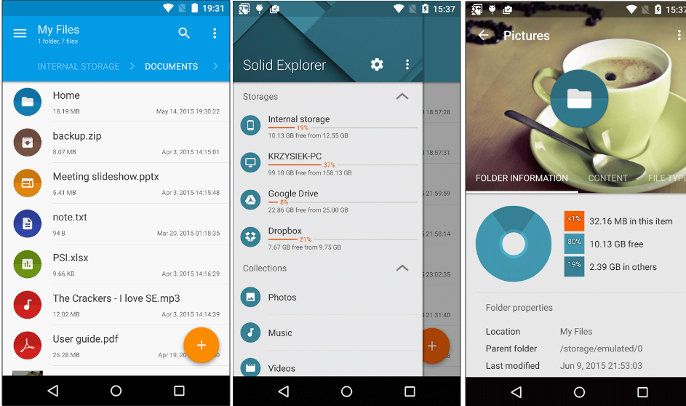 File browsing is what we all indulge in and one amazing file browser is this Solid Explorer app. It possesses a material design, supports archives, cloud services, FTP, SFPT, WebDAV, and SMB/CIFS. It is great to look at and functions effectively.
It comes with a 2-week trial but you get to pay when the trial period is over. This is one of the most of the appropriate file managers on Android.
9. Tasker And IFTTT
This is a decent app if you are patient enough to have the required knowledge on how to use it. It lets users create custom made commands and have them used in several locations. This app can be used for very complicated commands for NFC tags. It is hard to really break down what can be done with this app because it is useful for different things. IFTTT, meanwhile, can even do better than tasker due to its wide range of uses.
10. Zedge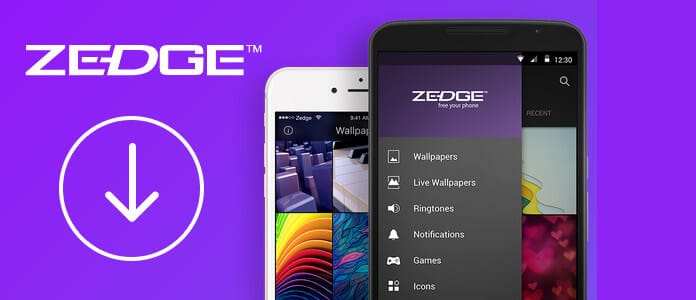 This app caters for wallpapers, ringtones, notification tones, and alarm tones. You also get to customize the key parts of your phone. It is also very handy in holiday periods as it can theme your mobile device up for Christmas, Ramadan, Easter e.t.c. It is not flawless though, expect bugs issues once in a while and some annoying ads. As compensation, the application offers you premium content at a decent price. You get to earn Zedge credits by viewing ads or filling out surveys.
There you have it – a comprehensive list of best Android applications. If you have other recommendations, feel free to drop them in the comment section below.