In this world of Digitisation, investment apps are becoming a thing as well. employing financial experts to have all the knowledge you require about stocks before investing still happen but things can be much simpler if you want. If you want to make things easy for yourself, check out our list of Best Android Apps For Investment:
1. Acorns
This application simplifies the process of learning stocks and investments. You just have to download and install Acorns and adhere to the instructions given and in no time, you will be a pro at it. All it will take is your time and the needed dedication to learning.
2. Stock Trainer
Stocker trainer is another Top investment app you should totally check out. As its name clearly suggests, it lets you make investments in real stocks but rather than using your personal money, you will be using virtual cash. The training exercise lets you come up with strategies according to the patterns you perceive.
3. Robinhood
This application lets you remain connected to the stock market. You will be able to purchase or sell stocks, but the bonus is that you do not have to worry about commission charges.
Being allowed to trade stocks without bothering your head about brokerage charges is why this app stands out.
4. FRED Economic Data
This application possesses close to 40,000 data sets for your use. The data was gotten from thirty-seven sources that are concentrated on offering users vital access to a proper amount of data that can be used to take wise steps in the world of investments.
5. StockTwits
This app lets you link up with more traders and investors. Market analytics and trends in stocks can be monitored with it. It makes sure investments are more seamless for whoever is using it and at any time.
6. Stash: Invest, Learn, Save
It basically gives you the required details on what you should invest in and also provide you with a debit account with zero setups. The design is apt and beautiful to look at. Beginners will surely love this app.
7. Stockpile
This Android application helps you to buy and sell stocks. It aids you to locate fractional shares for the cash you are willing to spare.
This will see to it that your moves are calculated and not excessive. Just ensure you are using it on an Android device.
8. Personal Capital
The app comes with the vital tools that will make your journey into the world of stocks, straightforward, seamless and interesting.
9. Stocks, Forex, Finance, Markets
It helps with the needed information about stocks and finance and also offer live updates on worldwide events that are personalized to the personal interests of whoever is launching it.
10. JStock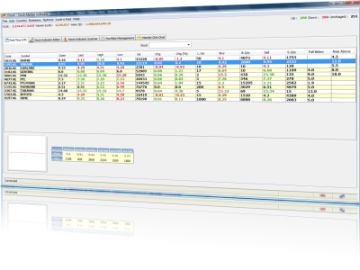 This app lets you monitor stock investments. One amazing thing about it is that it simplifies difficult stock market information and will make you understand things quickly and smoothly.
There you have it – a comprehensive list of best Android apps for Investment. If you have other recommendations, feel free to drop them in the comment section below.