There are several reasons to upgrade your car's stereo head unit, however, the most important one right now is mobile phone integration. Android Auto paves the way for voice commands, making it simpler to navigate, make phone calls, send SMSes, and so on. Plus, you do not need a brand-new ride to use it. See the best options right now in our list of 7 Best Android Auto Head Unit Car Stereos:
1. Alpine Halo9 iLX-F309:
This stereo comes with a nine-inch floating display that attaches to a 2-inch head unit and it gives room for a lot of height and angle adjustment. It is also home to a rear USB input, aux input, HDMI input, and Bluetooth, plus there is access to Google Maps, SMSes, and phone calls.
2. Pioneer AVH-W4500NEX: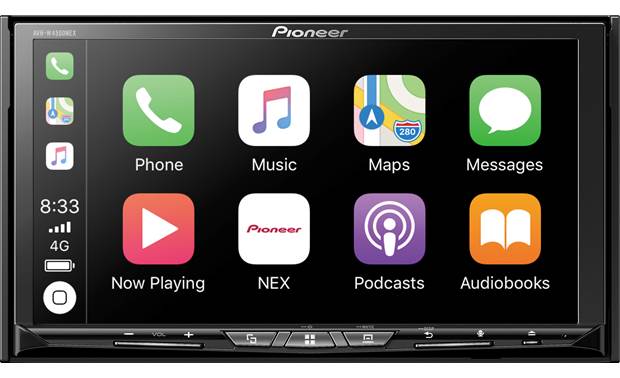 This pioneer AVH-W4500NEX comes with the option for a wired or wireless Android Auto connection, HDMI input, and Bluetooth phone and audio streaming.
Must Read: 7 Best Car Gadgets That Will Make Driving Less Stressful
If you appreciate music, its CD and DVD drive, HD Radio, FLAC support, and satellite radio will definitely make you very happy. You can also access engine performance information on the 6.9-inch touchscreen.
3. Pioneer DMH-WT8600NEX:
This one is definitely big and it is home to a 10.1-inch 720p capacitive touchscreen that floats over a single DIN dash unit.
Must Read: Electric Cars: 6 Myths v Facts
You will also have access to wireless Android Auto, HD Radio, Bluetooth, and compatibility with several digital music formats like AAC, FLAC, MP3, and WMA.
4. Alpine iLX-W650:
This one is a decent option for everyone. It comes with front and rear camera inputs and 6-channel preamp outputs.
Must Read: 9 Great Tips on How You Can Junk Your Car
As for expandability, you can seamlessly add Alpine's power pack amplifier if you want a better sound. It also ditches an optical drive that frees up the required space on your behalf.
5. Pioneer DMH-1500NEX:
Owning an Android Auto in your car should not make you spend too much. If you are working with a budget, this is the option to go for. It helps you to control your smartphone's music library from the 7-inch touchscreen and use Google Assistant to respond to questions. Expandability is possible too as it features 6-channel preamp outputs that are compatible with lots of digital audio formats and dual-camera inputs.
6. Kenwood Excelon DNX997XR:
It is home to a built-in Garmin GPS navigation system with 3 years of free updates and you will have access to wired and wireless screen mirroring. Your passengers will be able to wirelessly control Pandora from an Android phone. It also comes with a motorized 720p 6.75-inch capacitive touchscreen, Bluetooth, and a built-in HD Radio tuner.
7. Pioneer AVH-W4500NEX: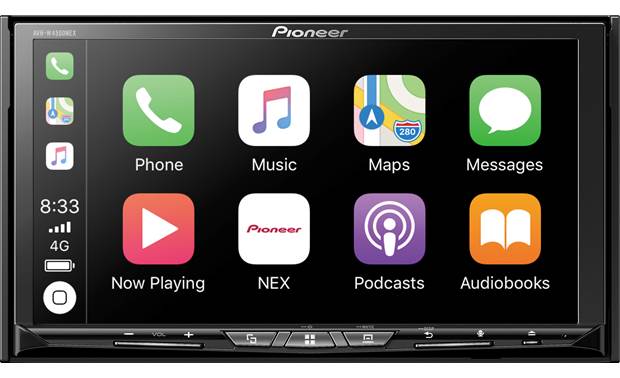 This one is blessed with the regular features plus pleasant surprises. For instance, it is able to display engine performance read-outs in ways you do not expect. And if you adore CD, this option could be the best way to play them for a lot of people.
More Information On Stereo:
Stereo or stereophonic sound is the reproduction of sound using two or more independent audio channels.
Vehicle audio is equipment installed in a car or other vehicle to provide in-car entertainment and information for the vehicle occupants. Until the 1950s it consisted of a simple AM radio.
Additions since then have included FM radio (1952), 8-track tape players, cassette players, record players, CD players (1984), DVD players, Blu-ray players, navigation systems, Bluetooth telephone integration, and smartphone controllers like CarPlay and Android Auto. Once controlled from the dashboard with a few buttons, they can now be controlled by steering wheel controls and voice commands.
Initially implemented for listening to music and radio, vehicle audio is now part of car telematics, telecommunication, in-vehicle security, handsfree calling, navigation, and remote diagnostics systems.
The same loudspeakers may also be used to minimize road and engine noise with active noise control, or they may be used to augment engine sounds, for instance making a smaller engine sound bigger.
Amplifiers increase the power level of audio signals. Some head units have built-in stereo amplifiers. Other car audio systems use a separate stand-alone amplifier. Every amplifier has a rated power level sometimes noted on the head unit with the built-in amplifier, or on the label of a stand-alone unit.
There you have it – a comprehensive list of best android auto head unit car stereos. If you have any persona favorite or other recommendations, feel free to drop them in the comments section below.