Animals are amazing and human beings love them in several ways. Some of us just love to see beautiful pictures of them while others fancy making donations of their time and cash to assist them. Luckily for us, apart from seeing them physically, these creatures can be closer to us on our mobile phones too. Want to know how? Find out in our list of 10 Best Animal Apps For Android:
1. Amazon Kindle
This is a lovely application for anyone that loves animals. It is a shocking option I know but let's find out why. The reason is that it is home to several animal books. Books on fictional stories and biopics of popular animals, materials from National Geo e.t.c. It is useful for adults and children as well and the books are not expensive. Amazon Kindle also allows you to read offline, personalize your reading experience and save books on your phone.
2. Animal Help Now
This is a proper animal application. It is home to a directory of wildlife emergency companies and their contact details. With it, you can rapidly reach out to the right people if you notice an injured animal anywhere or when a wild animal find his or her way into your compound. At times, these phone numbers can be difficult to locate even with amazing applications like Google Maps, but Animal Help Now is here to help.
3. Google Maps
This is another shocking choice for a list like this, but you will know why soon. It is home to guidelines and information about all animal-friendly establishment in your location. Some of these establishments are pet stores, zoos, dog parks, vets. You will also be able to search for pet-friendly hotels with it. Google Maps is remarkably useful for coming up with plans for a day at the zoo with the children or any other activity like that.
4. Imgur
This is an app for anyone that just loves to look at beautiful animals. Several phone users share animal memes, brilliant pictures, and lovely animal content on there.
Must Read: 10 Best Airlines For Traveling With Dogs
It is a decent platform to view the adorable beauty of all the animals you have a soft spot for. The only content to expect is the view of these creatures, nothing else.
5. Movies Anywhere
This has to be installed for animal lovers. It allows you to purchase films from several platforms such as Amazon, iTunes, Google Play Movies e.t.c. There are lots of animal video content like animal documentaries, fictional stuff, biopic stuff and so on. Also, the application possesses Chromecast support and a lovely UI. It will entertain and educate you.
6. Reddit
Reddit has content for everyone. And animals are not exempted. There are subreddits that basically cater to regular animal stuff.
Must Read: 5 Best Travel Shows to Inspire Your Next Trip
You have access to ecology, biology, entomology, and zoology subreddits for deeper discussion. It is surely an app every animal lover should get plus it costs nothing to do that. If you want to pay and subscribe, there will be no ads to disturb you.
7. Wikipedia
Another strange option but the right one. It possesses 39 million articles and the majority of them are on animals. It serves as a source of fast information about all kinds of animals. Info like the animals' scientific name, habitats and so on will be available to you. The app costs nothing and there are no advertisements.
8. YouTube
I mean, there are cute cat clips everywhere on YouTube. You will surely find several animal clips in it if you search well. They are mostly brief and a lot of them are very hilarious. Documentaries also exist on YouTube plus tips and tricks you must know to train an animal.
Must Read: Best Time of the Year to Visit/Travel to Kenya
YouTube will not charge you for anything. If you wish to pay and subscribe, their monthly package will get rid of advertisements, include background play, and even aid offline downloading.
9. Pet Donation Apps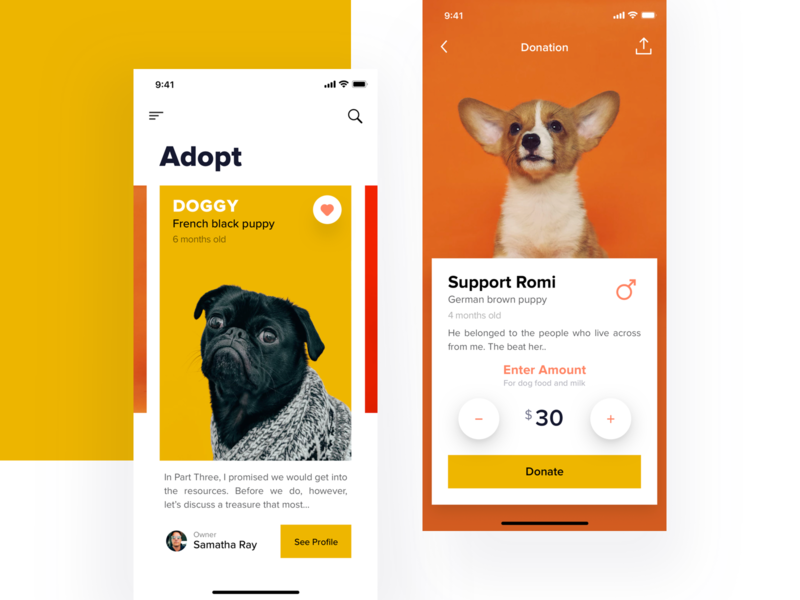 There are several applications that assist you to help animals. You simply launch the apps, see some adverts, post pictures of the animals, and the application will play their own little role in the funding of animal shelters. Apps like Pet to Give, Walk For A Dog and GoFundMe are very useful when you need to help an animal.
10. Social Media App
A lot of the animal content you see is on social media. Instagram, Facebook, Twitter, Snapchat are home to major animal content, be it funny, cute, sad and so on. And as you know, no one pays money to use social media. Dog Rates and Thoughts of Dog are available on Facebook, Instagram, and Twitter and they serve you some great dog stuff. If you do not fancy dogs, there are platforms for other animals that will appeal to you if you search well.
There you have it – a comprehensive list of best Animal apps for Android. If you have any other recommendations, feel free to drop them in the comment section below.