Books have been here for a while. They know how to inspire, influence, entertain, educate and inform humans. However, most of us do not have the time to read books anymore. Given this tight schedule that takes over our lives as we grow older, there's always no time to set aside when the day is over for reading something. But there is a solution now if you want to transfer the contents of a book straight to your brain without having to lift anything. I'm talking about audiobooks. They are merely a recording of a text being read. This was developed to help you engage in your reading habits as you go about your daily activities. For the best ones you should check out our list of 10 Best Audio Books Apps For Android:
1. Audible
From Amazon, Audible has a lot of audiobooks for your hearing and reading pleasure. Permit me to say it is one of the best out there. Talking about the features that come with this app, you can install an entire audiobook for offline playback while being allowed to exchange a book without paying a dime. Audible also will enable you to include timers to stop a playback whenever you deem fit. With its cloud syncing, you can keep reading your audiobook from where you ended the previous day without being unable to because of the device you are listening on. A membership might not be a bad idea since it unlocks several benefits for users. The app is free for the first 30 days, plus you also get a free book after the trial period. With almost 100 million downloads, you need not to be told its an authentic one.
2. Listen Audiobook Player
Nowadays, having a good-looking user interface is not all to look out for in an app. Listen Audiobook Player does not host its content and audiobooks downloaded are from several sources. The programmer urges you to get audiobooks that are DRM free. You will also need to sideload the audiobooks you fancy manually on the app. Because the application does not currently host books, this is the way you can get one right now. The app gains access to audiobooks in mp3, m4b, m4a, opus, ogg, aac, FLAC audio formats. You are also allowed to sync your preferred audiobooks with your automobile for a seamless experience. However, this app is not free.
3. OverDrive
You get a lot of books to choose from, with the opportunity to even rent them for some time. You do not have to pay an extra fee for that since the book is taking off your library once the subscription for it expires. Its Mobile sync also lets you have a feel of your audiobooks from several devices. You will need a subscription or an account from a library or involved school to gain access to the app and its benefits. OverDrive is a very dope app to use for anything audiobooks as long as you have a valid library subscription.
4. Smart AudioBook Player
This app lets you enjoy audiobooks you already have installed on your smartphone. This tells you that the creating, managing, maintaining of content being listened to is up to the user. While this can be a bit exhausting to copy new titles to your device as frequently as possible, it is still a decent app to use.
It has a good UI and plays your files remarkably. It helps to arrange your audiobooks in your library based on ones you listened to recently, or by names e.t.c. It is free to download but requires payment for special features.
5. Audiobooks
This app is brought to you by audiobooks.com. It has a huge collection of audiobooks for your enjoyment in its library. It is also blessed with an amazing UI. Locating your favorite audiobook in the right format is super easy and fast. You are allowed to stream more than 100,000 audiobooks, which is exceptional if you ask me. The crazy part is sublime, wait for it, as soon as you download the audiobook you prefer, it is yours to keep for life, even after the end of your subscription. For that alone, I'll use this app. The audio format it offers is high-quality mp3 to ensure the content is heard beautifully. This app also aids to learn new languages with its language learning courses.
6. LibriVox
This app makes an audiobook experience a fascinating one with more than 24,000 free audiobooks with unlimited access to choose from. In addition to the bestsellers and classics we all go for, this app also delivers books that are no longer printed for those that want them. These books can be downloaded for offline use.
Users of this app get to search for books via keywords, genre, narrator or the book's title. You are also allowed to use a sleep timer, Bluetooth, lots of bookmarks with this app.
7. Material Audiobook Player
This is an open-source audiobook for your Android devices, and it doesn't cost a dime. It is also ad-free. They grant you the opportunity to add a folder that contains files, and there you go! This app lets you continue from where you stopped previously. Adjusting of the playback speed is also possible with Material Audiobook Player.
8. Free Books And Audiobooks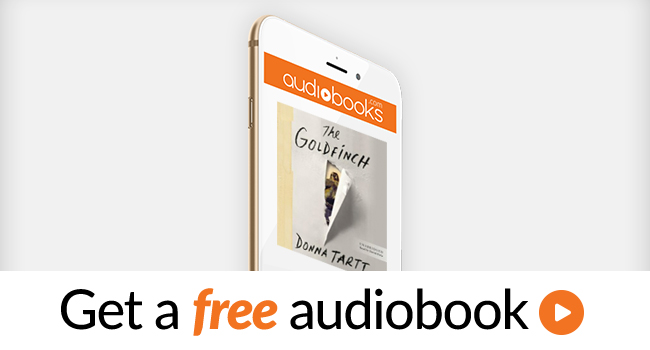 This one is a highly-rated audiobook app on the Google Play Store. It offers over 10,000 free audiobooks for your listening pleasure over the internet. You also get to listen with your ears and read with your eyes simultaneously. It only provides titles in the public domain, so it is an excellent option if you fancy classic books instead of bestsellers.
9. Adventure Audiobook Collection
For lovers of adventure, you can get every adventure book you seek here. This app provides good adventure books for kids too. You get to stream easily, install and gain access to audiobooks the app has on its database. All audiobooks are in the public domain and do not cost you anything.
10. Downpour
Oscarmini's last choice is this app. It has audiobooks you can rent for a month or two and the ones you can purchase. Offline playback available via Wi-Fi or your phone's network is also possible. It can also offer a playback with background downloading. Easy syncing is assured with Downpour.
There you have it. You have been served with the best audiobooks apps for Android. You can go ahead to enjoying the best audiobooks available.
If you have other recommendations for best audiobooks apps, please let us know in the comment section below. We would love to hear from you.