In the article, we have the top 10 best and most used Browsers for Android users. Most you've, while some might be new and ready to give it a try. Without further ado, these are the best browsers for Android. Each of these browsers has their features and salient qualities listed explicitly.
1. Opera mini
The Opera Mini is a candid browser for Android device. It let users do everything online with such ease and without much wastage of data plan. It's smooth and engagingly fast. It's a simple-to-understand browser that enables you to download video from the net and saves you tons of data.
Opera Mini Features:-
Block ads: The app has an inbuilt ad blocker so users can freely cruise over the web without annoying ads.
Add to Home Screen: You can add your most frequented site to the mobile home screen.
Video Download: No more streaming videos online. With a simple tap on the new download button, you can watch whenever you're ready.
Although these features mentioned above Opera Mini is among the top-rated browsers for any device, not just Android. I ought to have it if you want to multitask, keep track of your data, browse privately and make a smarter download.
2. UC Browser
This is my favorite! I strongly recommend this browser for all Android users. UC Browser is a powerful free-we-browser with a lightning-fast download, robust Ad-block functionality, Data saving, access to video & music and cricket data with the bug experience. You can freely customize crickets on UC Browser now.
UC Browser Features:-
Upgraded Web Browsing Experience: The self-developed U4 engine can perform standard support, stability, storage management, video watching experience, and 20% improvement in web connection.
Fast Downloads: x2 faster and stabilize downloads. Interruption never affects a downloading file; it continues to download from the breakpoint.
Cricket Card features.
Data Saving: The more you browse with UC, the better. UC compresses date and speeds up navigation.
3. Firefox
Many a person says 'Firefox is more independent' and I concur. It's the most reliable Internet Company for privacy [email protected] Mozilla. Get much satisfactory browsing experience with Firefox Browser. Upgrade your browsing and join the rest millions of fans who depend on Firefox.
Firefox Features:-
Add-ons for everything.
Upgraded privacy.
Fast, smart and private.
Intuitive visual tabs.
Smooth & easy access to any site.
Sync Firefox across devices.
Research & discovery info faster and brilliantly.
Take it to the bigger screen.
Quick share to social life.
4. Dolphin browser
Dolphin Browser is the most intriguing explorer browser Android users ought to have. It has fast loading speed, Adblocker, sidebars, flash player, incognito browsing and HTML5 video player.
Dolphin Browser Features:-
Sonar: Users can talk over the net as you make use of your voice to search, bookmark desired websites and share on social networks.
Themes: You can fully customize your Dolphin Browser to your taste with a wide variety of backgrounds in the wallpaper library.
Multiple tabs bar
Bookmarks & Add-ons sidebar
Fast download
Personalized search
Sync
5. Google Chrome
I often make use of Google chrome specifically for extension and data sending. It's a lovely browser that's fast, secure and easy to use. For Android, it gives users the room to personalized, quick links, downloads, Google translates in-built, news articles and Google search.
Download the right way and enjoy all sumptuous features from Chrome.
Google Chrome Features:-
Sync across devices.
Browse safe, faster and type less.
Incognito mode.
Protect the device with Google Safe Browsing.
Google voice search.
Saves mobile Date.
For faster downloads, view videos & pages offline.
Quicker translation.
Personalized recommendations.
6. Microsoft edge
I don't make use of Microsoft edge for the browser but other fascinating purposes. It's a great Browser thus, check it out. With Microsoft Edge, you can browse with immerse speed and safe.
The app is a brilliant one so try it out.
Microsoft Edge Features:-
Microsoft Rewards.
Rack up points & redeem them.
With the help of Reading view, one can reorganize content on web pages.
Adblock plus for blockage of unwanted ads.
Save passwords and time.
Search pretty fast as much as type less.
Browse securely and privately.
Link your Android device with your Windows 10.
Much easier to find and manage content.
7. Puffin browser
Puffin Web Browser is another sick mobile browser you should have. Users of Puffin browser feels like they were torture; as they experience the thrilling speed of the browser. This web browser incorporates Adobe-Flash-over-cloud 24/7 without spending a dim.
Puffin Browser Features:-
Cloud Protection: All traffic are encrypted; protected from hackers. It's secure using public non-secure WiFi through Puffin.
Latest Flash: Improved cloud servers with a flash player over the cloud.
Fastest Speed: Puffins shifts the workload to the cloud servers from the resource-limited devices to enable browsing speed.
Save Bandwidth: It transmits web date to your device with the use of proprietary compression algorithm. It can save 90% of your bandwidth.
Other Features:-
Rendering speed and stunning page load.
Adobe Flash support over cloud.
Optimization theme for sidebar and toolbar.
Faster JavaScript engine.
Incognito tab.
Full web experience.
Virtual gamepad and trackpad.
Theater mode.
8. Brave browser
Brave Web Browser has been receiving good comments across the globe. It is a free, fast, secure web browser to use with built-in AdBlock, security & tracking protection, and optimized battery and data experience.
Brave Browser key Features:-
Blocks Pop-ups.
In-built Adblock.
Data Optimization.
Tracking Protection.
Script blocking.
Battery optimization.
3rd party cookie blocking.
Https for security purposes.
Recent tabs.
Private tabs e.t.c
9. Ecosia browser
A close buddy of mine introduced me to The Ecosia browser. I had a lovely experience with this web browser, but to be frank, Ecosia is a tree-planting browser. Make it your default browser and enjoy the global community of over 7million users reforesting the planet.
By tree-planting browser, I meant the browser uses the money made from searches to empower communities and fund reforestation programs.
Ecosia Browser Key Features:-
Ad-blocking.
Private mode.
10. Flynz browser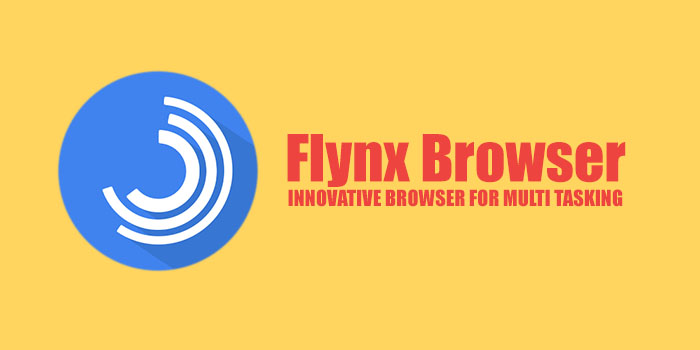 With Flynz, you can open links and articles from all desired apps like Google +, Whatsapp, Facebook and Twitter in a much better way.
Flynz Browser Features:-
Saves time.
Saves Date & Loads faster.
Read at ease.
Save Offline & read later.
Multitasking comes true.
Smart sharing.
Flynx in many different languages.
There you have it. The best browsers for Android 2019. These browsers have been carefully selected, as they have proven to have the best features need for seamless internet surfing.
Get the most important happenings in your inbox weekly