Despite the dominance of digital files, we still have a great need for hardcopy documents. It is this need that still keeps the relevance of printers. The fact that you are currently reading this article shows you are currently in need for a printer, that won't empty your pocket. To this end, here is a list of 5 best budget printers to buy.
1. Canon Pixma TS205:
This printer is not so expensive and it doesn't come with a photocopy feature. Also, there is no internet connectivity, therefore it won't accept print jobs over Wi-Fi, and it cannot be controlled via a smartphone. It works with PCs, Windows and Mac desktop and it accepts print jobs over a USB connection.
2. Canon Pixma TR4550/TR4551: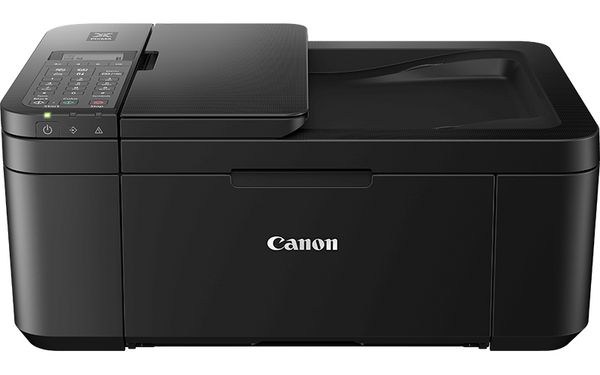 This is a brilliant colour inkjet all-in-one printer that works like the above and comes at an identical price. For whatever you'll be paying, you are guaranteed an all-in-one colour printer.
Must Read: 7 Best All-In-One Printers To Buy
scanner, a copier that delivers 8.8ppm (pages per minute) printing speeds for black text, 4.4ppm for colour images on plain A4, and 4×6-inch colour photos in about 65 seconds. It weighs 5.29kg, therefore it is easier to move around.
3. HP DeskJet Plus 4120:
Still on the topic of best budget printers to buy. This one can print on glossy paper, regular A4, over Wi-Fi and USB, and its quality is superb despite being a sub-£100 device. Even if the text quality on the default setting is nothing to write home about, however, if you move things up to higher quality settings, you are guaranteed top quality results.
Must Read: 5 Best Document Scanners
It makes use of HP 305 Black (£10.99) and HP 305 Tri-Colour (£10.99) cartridges which guarantee 120 and 100 pages' worth of ink at a cost-per-page of around 9p and 10p each.
4. Epson XP-3105:
This is an affordable colour printer, scanner and copier that is covered by Epson's ReadyPrint subscriptions, which makes it a brilliant choice for those working on a budget.
Must Read: 5 Best Home Printers 
It can also be connected to the net and controlled by iOS and Android applications, Windows and Mac desktops and laptops. Despite weighing only 4.3kg, the Epson XP-2105 packs a 1,200 DPI x 2,400 DPI scanner into its 375? x 300 x 170 mm body.
More Information On Gadgets:
A gadget is a small tool such as a machine that has a particular function, but is often thought of as a novelty. Gadgets are sometimes referred to as gizmos.
In the software industry, "Gadget" refers to computer programs that provide services without needing an independent application to be launched for each one, but instead run in an environment that manages multiple gadgets. There are several implementations based on existing software development techniques, like JavaScript, form input, and various image formats.
The earliest documented use of the term gadget in context of software engineering was in 1985 by the developers of AmigaOS, the operating system of the Amiga computers (intuition.library and also later gadtools.library).
It denotes what other technological traditions call GUI widget—a control element in graphical user interface. This naming convention remains in continuing use (as of 2008) since then.
It is not known whether other software companies are explicitly drawing on that inspiration when featuring the word in names of their technologies or simply referring to the generic meaning.
The word widget is older in this context. In the movie "Back to School" from 1986 by Alan Metter, there is a scene where an economics professor Dr. Barbay, wants to start for educational purposes a fictional company that produces "widgets: It's a fictional product."