Christmas happens once every year, and a few Christmas movies on the day to celebrate this holiday brought about by the birth of Jesus is never a bad idea. Platforms like Netflix definitely agree with us with the classic Christmas films they have made available to viewers this holiday. See 7 Best Christmas Movies On Netflix
1. The Christmas Chronicles

Kurt Russel plays Santa Claus and he ended up being stranded in Chicago on December 24. It had to become a race against time to rush him back to where he will be doing his Christmas duties. The holiday spirit can only be salvaged if he gets back in time.
2. Christmas with the Kranks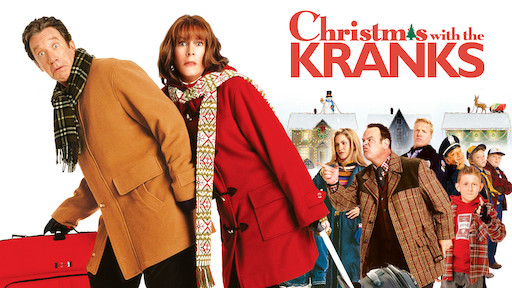 This 2004 film is a popular movie to watch during this period. It is all about a couple who made up their minds to cancel Christmas for themselves when their daughter starts college.
Must Read: 7 Best Netflix Drama Movies
They decide to not decorate their home or partake in other Christmas activities. What happens, in the end, could pass as a funny Christmas tale.
3. A Very Murray Christmas

Murray was almost unveiling his live Christmas TV event in New York, but a snowstorm might make it impossible for his guests to show up.
Must Read: 5 Best Funny Movies On Netflix
Murray attempts to continue with the special, with mixed results. If you want that feeling of a classic holiday event, this is the one to watch.
4. The Nutcracker and the Four Realms
A girl looks for a key during her family's December 24th party and it is meant to open a gift for her late mum. In the end, the key was in a parallel world that she has to go to and also save from bad people. The visuals here is splendid and there are lots of toys, candy and so on.
5. How The Grinch Stole Christmas

Jim Carrey gets transformed into the Grinch in this one and the humor, attitude from him was top notch.
Must Read: How To Watch Netflix On Your Television
The Grinch detests Christmas and intends to take it away from closeby Whoville and its beautiful residents. But things will be much harder than he expects.
6. White Christmas
White Christmas another recommended movie on our list of best Christmas movies on Netflix. Bing Crosby and Danny Kaye feature as 2 former WWII soldiers who ended up as successful music producers. They hung out 2 singers during a holiday inn in Vermont only to find out that the place is owned by Bing and Danny's former military commander. The inn might be closed down because of a lack of snow and guests, but Crosby, Kaye and the 2 singers did their best to save it with a musical.
7. Red Christmas

This one is all about a family that makes one final journey to their mum's home to enjoy the holiday season. However, a stranger shows up at their door and he is surely not welcome. It is a horror movie that will definitely scare you. It is not for everyone.
More Information On Christmas:
Christmas is an annual festival commemorating the birth of Jesus Christ, observed primarily on December 25 as a religious and cultural celebration among billions of people around the world.
A feast central to the Christian liturgical year, it is preceded by the season of Advent or the Nativity Fast and initiates the season of Christmastide, which historically in the West lasts twelve days and culminates on Twelfth Night; in some traditions, Christmastide includes an octave.
Christmas Day is a public holiday in many of the world's nations, is celebrated religiously by a majority of Christians, as well as culturally by many non-Christians, and forms an integral part of the holiday season centered around it.
The traditional Christmas narrative, the Nativity of Jesus, delineated in the New Testament says that Jesus was born in Bethlehem, in accordance with messianic prophecies.
When Joseph and Mary arrived in the city, the inn had no room and so they were offered a stable where the Christ Child was soon born, with angels proclaiming this news to shepherds who then further disseminated the information.
Although the month and date of Jesus' birth are unknown, the church in the early fourth century fixed the date as December 25. This corresponds to the date of the solstice on the Roman calendar. Most Christians celebrate on December 25 in the Gregorian calendar, which has been adopted almost universally in the civil calendars used in countries throughout the world.
However, some Eastern Christian Churches celebrate Christmas on December 25 of the older Julian calendar, which currently corresponds to a January date in the Gregorian calendar.
For Christians, believing that God came into the world in the form of man to atone for the sins of humanity, rather than knowing Jesus' exact birth date, is considered to be the primary purpose in celebrating Christmas.
There you have it – a comprehensive list of best Christmas movies on Netflix. If you have any other recommendations, feel free to drop them in the comment section below.