Comic books have been here for some time. It has been used for some of the most brilliant and fantastic stories in the last 100 years. I mean, who doesn't know Superman or Spider-Man? We all do. What is amazing about all of this is that these books are also available to be read online and we want to help you with some of the very best content in our list of 10 Best Comic Books Apps:
1. Astonishing Comic Reader
This is basically an e-reader for comic books. Comic books cannot be purchased from this application, but, you are allowed to read the books you have already downloaded via other applications. The collection can even be uploaded to the service for simple syncing between devices as well.
2. Amazon Kindle
This is a large digital book store. It had to make this list. The application itself has its shortcomings if you wish to read comic books but you can still derive some reading pleasure when you use it for that. There are several comics up for sale here. Kindle is also fantastic for other kinds of books like you already know.
3. CLZ Comics
This is a unique comic books application. It allows you to monitor your physical comic book collection.
Scanning the barcode manually is possible and the app will do the monitoring from there. You can register for an account that will aid you to do online backups, data syncing and cross-platform support. Users are allowed to keep one hundred comics for free.
4. Comixology
This is a well known comic book app. It is a very good option for starters. Comixology is home to more than 75,000 comics from DC, Marvel e.t.c. It possesses a proper selection of Manga and it will aid you to read your comic books seamlessly.
5. Crunchyroll Manga
This is a very useful app for lovers of Manga. It is no stand-alone application though. The app is basically for users that are prepared to subscribe to Crunchyroll's streaming service. This subscription possesses unrestricted manga with the app. Several titles like Attack on Titan are in it.
6. DC Comics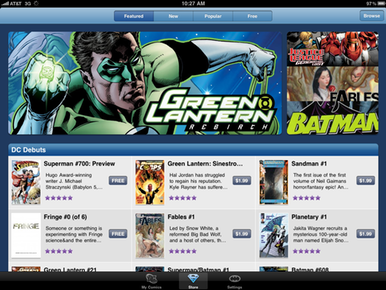 This is the official application for its comics books. It functions like Comixology since the 2 applications integrate with each other.
Must Read: 10 Best Audio Books Apps for iOS 
Your Coximology account can even be merged if that is what you want. This app is home to several DC Comics which includes all the heroes you know. DC fans will definitely love this one.
7. Google Play Books
This is a brilliant platform for books, comics, and manga. You get access to all of this in the online book store. It even comes with integrated features and that will simplify your reading in ways you cannot imagine. The choice of books here is magnificent.
8. Hoopla Digital
This is a clean and small app. It is integrated directly with various libraries. Your library card can be used to check out and enjoy the content.
Must Read: 10 Best Christian Apps For iPhone
This app is home to films, music, ebooks, and comic books. It is a decent application to go for because you pay nothing for it and you can use the library to save some decent cash.
9. Marvel Unlimited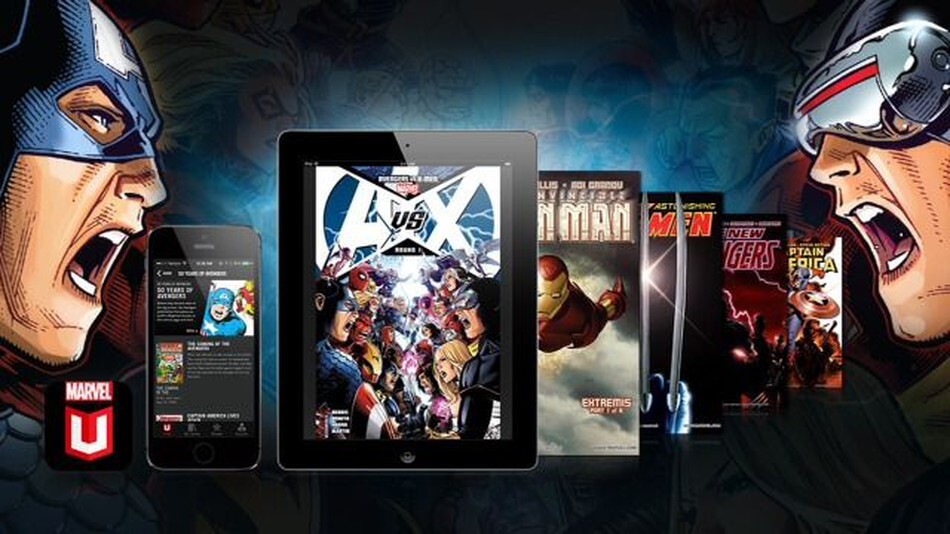 This is Marvel's app. It is home to more than twenty thousand comics. You can subscribe to the service for some cash every month. By so doing, you will be able to view all of them. Marvel Unlimited allows you to download about twelve issues offline at once.
10. Nook
This is the official application of Barnes and Noble. It functions like Google Play Books and Amazon Kindle. The app is home to several kinds of literature from several genres. Mangas are available as well.
There you have it – a comprehensive list of best comic books apps. If you have other recommendations, feel free to drop them in the comment section below.
Get the most important happenings in your inbox weekly